Embry-Riddle Fine-Tunes Safety, Enhances Teaching in Preparation for Summer B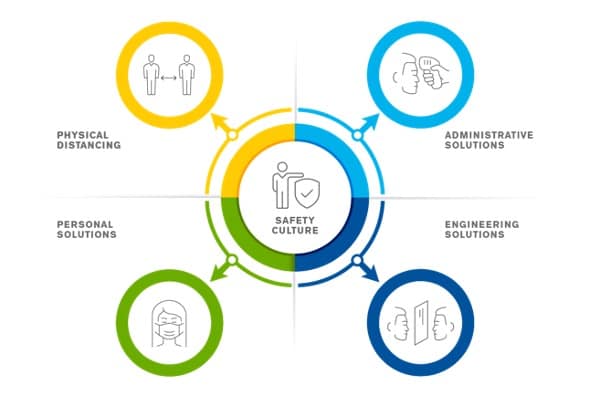 Across the university, faculty and staff are fine-tuning safety precautions and developing nimble instructional strategies as Embry-Riddle prepares to resume low-density instruction on both residential campuses this summer.
Further details on Embry-Riddle's "crawl, walk, run" phased reopening plan will be provided on Monday, but continuous refinement of health precautions and academic delivery methods have been key.
For example, all classrooms and workspaces are being systematically audited and reconfigured for low-density use, to maintain six feet of separation at all times.
Faculty members – working with Provost Lon Moeller, academic deans, department chairs and the Centers for Teaching & Learning Excellence – are being offered special training on how best to deliver content in a variety of modes while keeping students fully engaged.
Students also stepped up to the plate to complete their courses online, and many Eagles got busy producing face coverings, shields and other personal protective equipment.
Embry-Riddle's Covid-19 response has included these and many other efforts:
Technology
Health
Aviation
Student Services
Communication
Embry-Riddle's list of activities and services launched in response to Covid-19 is far too long to include here in its entirety.
Additional information on the university's phased reopening plan will be shared on Monday, May 18. Watch the Covid-19 webpage for updates.