Embry-Riddle Plans Lower-Density Operations for Summer B and Fall 2020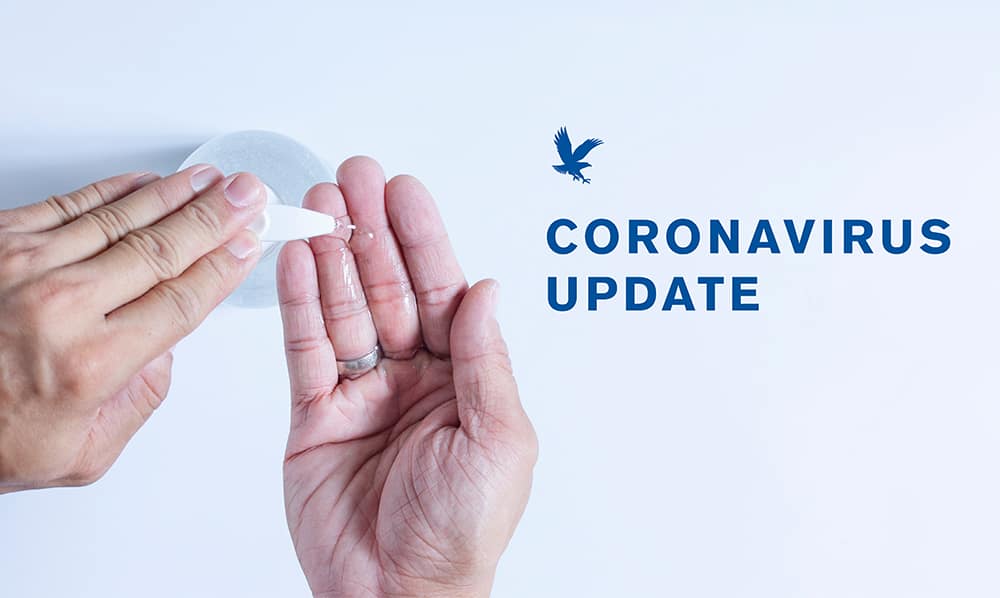 Dear Students, Faculty and Staff:
Following careful preparations, and in compliance with state and local guidance, Embry-Riddle Aeronautical University has launched a three-phase "crawl, walk, run" reopening strategy. Our goal is to resume lower-density operations on both of our residential campuses in time for the Summer B term on June 30 and the fall semester on Aug. 24.
Embry-Riddle's Summer B plan – including face-to-face, low-density learning environments as well as students in our residence halls – will be confirmed on May 15. Please plan accordingly. Our planned, safety-focused, step-wise approach and new health precautions will allow us to safely navigate our return to delivering on our mission – education. With each step forward, we will be guided by Embry-Riddle's safety culture and our ability to rapidly engineer and implement solutions when confronted by unforeseen emergencies.
Our safety culture, which requires each of us to proactively voice concerns – without fear of negative repercussions – has allowed us to jump many high hurdles this spring. Physical distancing principles are being applied through smart pathways, barriers and lower-density solutions for residence halls, classrooms, workspaces and more. Daily wellness checks and advanced cleaning protocols are now the norm. Supervisors will soon be reaching out to employees with information on work options and expectations. Every member of our community is taking personal responsibility for their safety by wearing cloth (non-surgical) face coverings and other personal protective equipment.
As we move forward together, we want you to understand exactly how we are working to minimize risks and meet the needs of all Eagles. Toward that end, my team has created a presentation that describes our rationale, risk assessment, safeguards and protocols. My pledge to you is this – we will continue to transparently communicate what we know, and don't yet know, as well as what we can and cannot do as we restart operations on our residential campuses in Arizona and Florida. As several airline industry leaders have pointed out in recent discussions on recovery, it is not enough to do the right things – communication is key, and an organization must be seen doing the right things. Our action plan includes many visible signs of doing what's right to protect our community. It is also important for everyone to be visible champions of following the plan. We are in this together, and we ask that you do your part.
We will also keep promoting an array of support systems for students, including:
The Eagles Care Fund – With more than $137,000 contributed by more than 200 donors thus far, Embry-Riddle's Student Emergency Assistance Fund is helping students across our residential and Worldwide campuses. Learn more about how you can donate to the fund or apply for assistance.
The Coronavirus Aid, Relief and Economic Security (CARES) Act Emergency Financial Aid Grants – Eligible students who were enrolled for the spring 2020 term (Daytona and Prescott campuses) or the January or March term (Worldwide Campus) are encouraged to apply for assistance. Application guidelines, based on U.S. Department of Education guidance, have been distributed to all students.
Our virtual celebration of Class of 2020 graduates continues. All 1,747 new Eagles were sent special graduation packages, honoring their achievement. As we prepare to go "wheels up" this summer and fall, take a look at the inspirational messages on our Virtual Celebration Page.
P. Barry Butler, Ph.D.