Six Eagles Earn Scholarships from the U.S. Department of Defense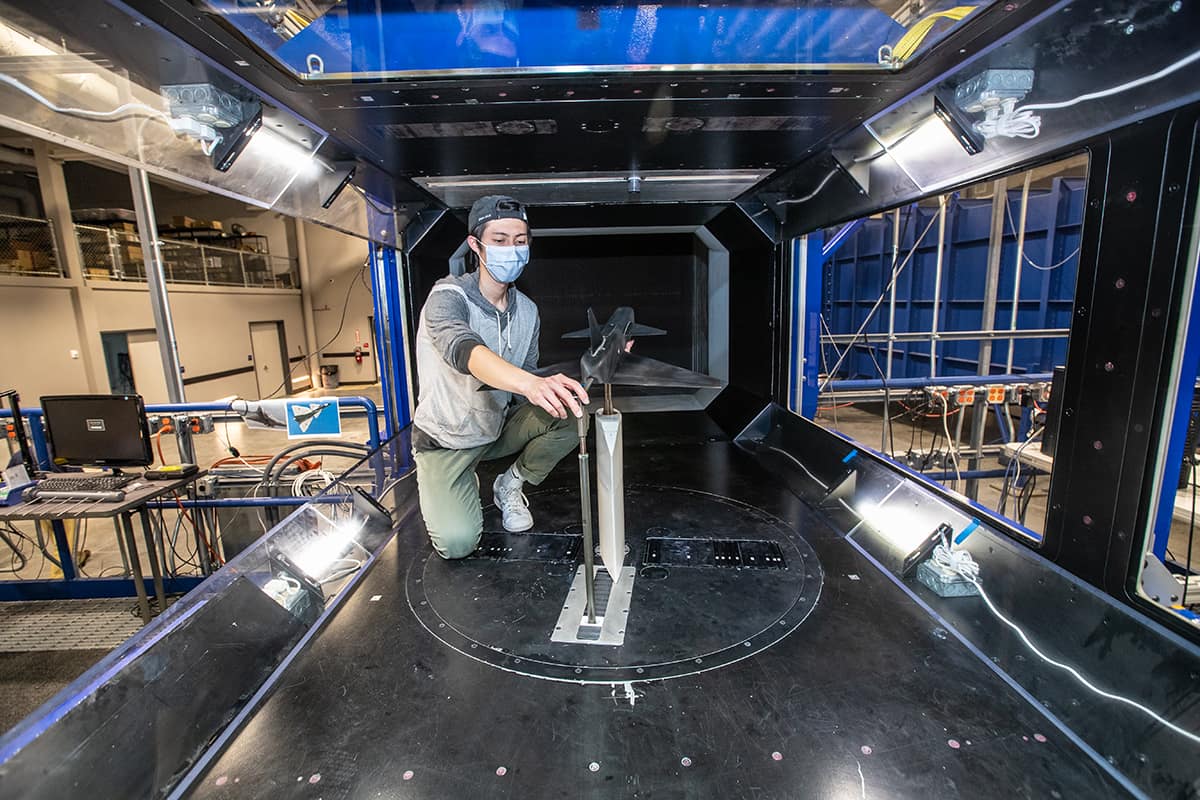 When Kayann Coote, now entering her junior year in Aerospace Engineering, found out she had won a U.S. Department of Defense (DoD) scholarship that would support her through her bachelor's and master's degree programs at Embry-Riddle Aeronautical University, plus offer her employment when she graduates, she remembers breathing a sigh of relief.
"This scholarship will make a huge difference in my life," Coote said. "Now I can focus more energy into my classes, as well as gain experience through internships while I am still in school."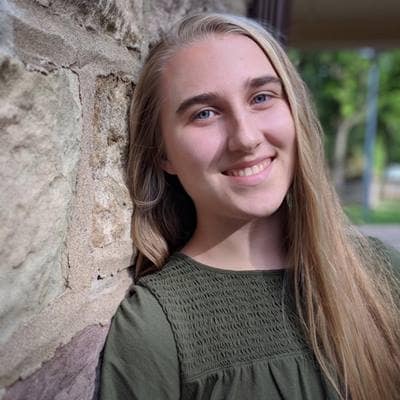 A junior in Embry-Riddle's Aerospace Engineering program, Kayann Coote's bachelor's and master's program tuition will be covered, and she will be offered a job upon graduation, thanks to a scholarship from the DoD. (Photo: Kayann Coote)
The day she received word of the scholarship, however — by email, during an 8 a.m. class — "it was impossible to focus on anything else," Coote remembered. "The first thing I did after getting out of class was call my mom to share the good news."
Through her DoD-sponsored Science, Mathematics, and Research for Transformation (SMART) scholarship, Coote will work summers on satellite structures at the Space Vehicles Directorate at Kirtland Air Force Base in New Mexico. In addition to being awarded full tuition for two undergraduate and two master's program years, she will receive a stipend and full-time employment with the DoD after graduation.
Coote is one of six Embry-Riddle students to receive prestigious scholarships from the DoD this year. The others are Aerospace Engineering Ph.D. students Chris Hays, David Zuehlke and Nicholas Zhu; Emily Rickel, a Human Factors Ph.D. student; and Garret Atkins, Cyber Intelligence and Security master's student.
"These students stood out among applicants from all over the country," said Embry-Riddle President P. Barry Butler, Ph.D. "Their hard work has paid off in the awarding of these scholarships, which will afford them enormous opportunities."
Zhu, who conducts research on experimental aerodynamics in Embry-Riddle's subsonic wind tunnel, is working to better understand and eventually model ship aerodynamics. Navy ships, which are usually not streamlined, generate unsteadiness and turbulent airflow, he said, making rotorcraft take-offs and landings extremely challenging on windy days.
"Such a model first requires a better understanding of the underlying physics of the flow field, and has the potential to improve the aerodynamic fidelity of flight simulators," Zhu said.
Zhu's future employment with the DoD "should offer a good balance between research and real-world engineering," he said. "The freedom to pursue a research topic that interests me is very important. Also, the opportunity to be involved in Naval research projects will help me grow as an engineer."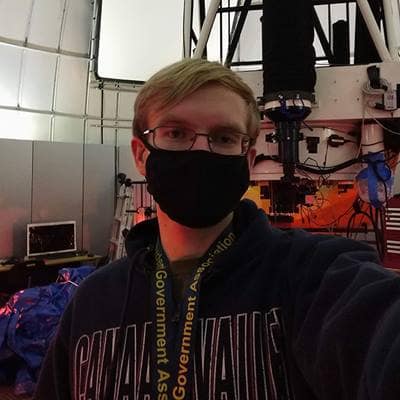 David Zuehlke is a Ph.D. student in Embry-Riddle's College of Engineering. (Photo: David Zuehlke)
Zuehlke's research involves autonomous tracking and imaging of satellites.
"By automating the process of tracking satellites, we reduce the risk of collisions and allow for the safe operation of the thousands of satellites currently in operation and thousands more soon to be in orbit," he said.
Zuehlke said his National Defense Science and Engineering Graduate (NDSEG) fellowship will allow him "to focus exclusively on my research for the remainder of my time at Embry-Riddle, and build relationships with experts in the Department of Defense that will undoubtedly shape my career."
Unlike the SMART scholarships, Zuehlke's NDSEG fellowship does not require recipients to work for a certain number of years for the DoD after graduation. The fellowship lasts for three years and pays for full tuition. It also provides a monthly stipend.
"I am happy to be able to support the U.S. Department of Defense through my research and will consider possible employment with them in the future," Zuehlke said. "But I am also thankful that upon graduation, my options for employment are open."
Coote, Zhu and Zuehlke all thanked their professors at Embry-Riddle for helping them successfully navigate the rigorous competition of the DoD scholarship program.
Zhu said Distinguished Professor of Aerospace Engineering J. Gordon Leishman, Ph.D. "has guided and supported my work using his many years of research experience, yet he always allowed me the freedom to approach the problem as I pleased. His mentorship has fostered my growth as a student and researcher and was instrumental in helping me win the scholarship."
Posted In: Applied Science | Engineering | Institutional News | Security Intelligence and Safety