Shape-Shifting Materials: Embry-Riddle Researchers Report Thermal Energy Breakthrough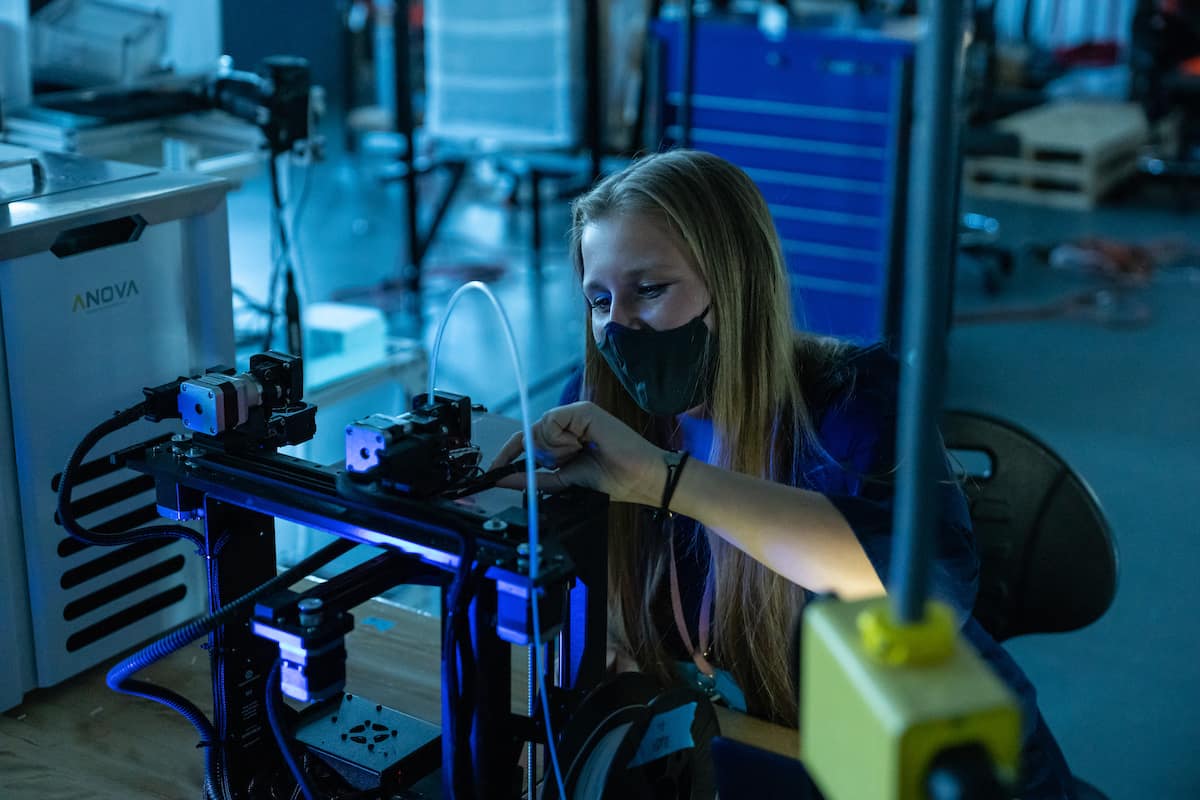 Synthetic materials capable of shape-shifting from a solid to a liquid state – now under development at Embry-Riddle Aeronautical University's Research Park – might someday help building managers save on cooling costs and ease the burden on our nation's aging electrical energy grid.
By leveraging simple desktop equipment to manufacture very thin strings of a special phase-changing material, Embry-Riddle researcher Sandra Boetcher and her team have opened the door to improved thermal energy storage on Earth and in space, too.
For the first time, the Embry-Riddle team has demonstrated that thermal energy storage composites can be printed using a 3D printer and fused-filament deposition process, reported Boetcher, who is a professor of Mechanical Engineering and director of Embry-Riddle's growing Thermal Science Laboratory.
The breakthrough, described in an article published by the journal Additive Manufacturing, involves encapsulating a phase-change material, or PCM, inside a skinny composite filament that stores heat. The fused filaments can then be 3D-printed to create heat-exchanging devices. When subjected to heat, Boetcher explained, solid-state PCMs absorb large amounts of heat as they change from one phase to another at constant temperature. This characteristic makes them attractive for use in thermal energy storage tanks.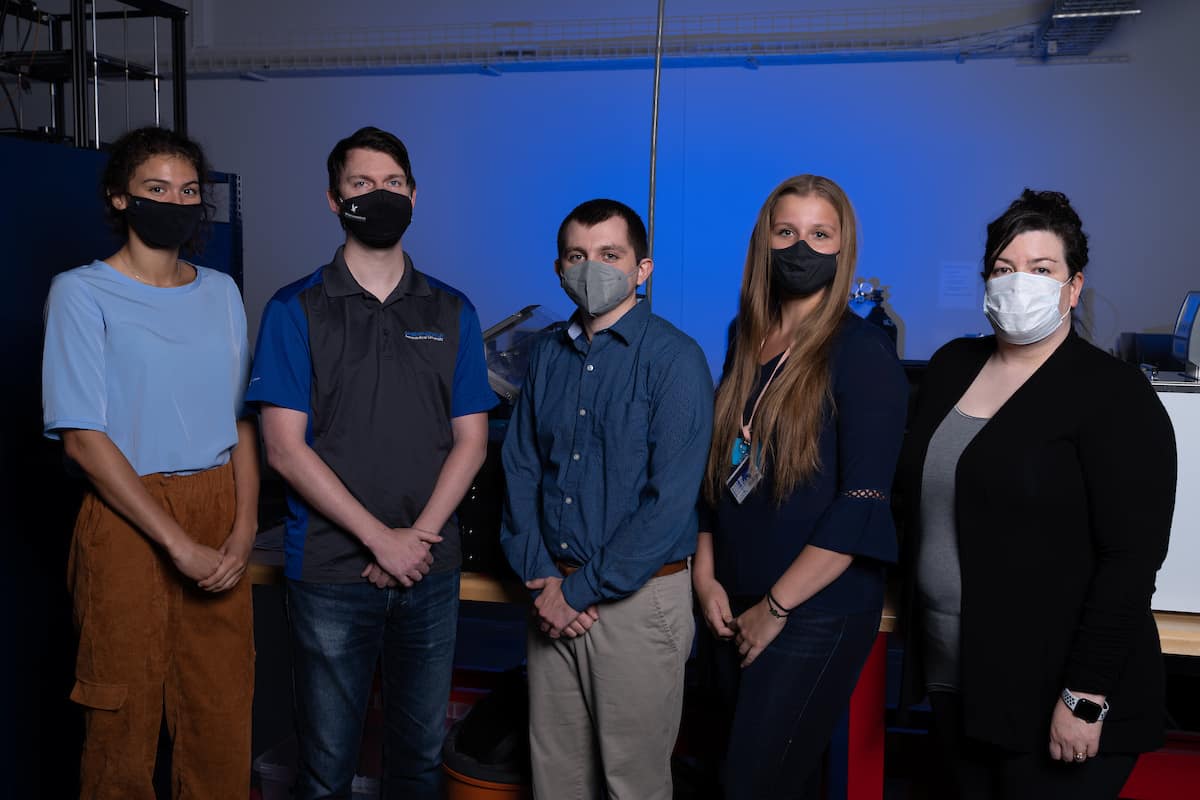 Embry-Riddle students are working on novel thermal-storage materials, in the Thermal Science Laboratory at Embry-Riddle's Research Park, under Drs. Sandra Boetcher and Rafael M. Rodriguez (not pictured). Shown (L-R) are Melanie Canfield, Thomas Freeman, Casey Troxler, Melissa Messenger and Dr. Boetcher. Photo: Embry-Riddle/Daryl LaBello
Improving Energy Storage – Everywhere
Currently, thermal energy storage tanks are used to freeze water at night, when electricity rates are lower, so that ice can be melted to provide cooling during the day. Such tanks help reduce energy use in buildings, but they have a few drawbacks. In particular, as water freezes and melts, it expands and contracts, requiring massive storage space and potentially loosening heat-exchanger contacts, said Boetcher's colleague, associate professor Rafael M. Rodriguez.
The Embry-Riddle research remains at an early stage, but prototype heat exchangers have been successfully fabricated, and Rodriguez said it should be possible to scale up production for a wide range of applications. "Energy drives so many things," he noted. "In the future, maybe we could take a 3D printer to the International Space Station, or even to Mars, to fabricate these types of heat exchangers and store energy more efficiently in space as well as on Earth."
For now, to continue improving the amount of phase-change material that gets embedded into a polymer matrix, and the conductivity of the resulting composite filaments, Boetcher's team of ten student researchers are constantly fine-tuning production. Inside Embry-Riddle's sprawling MicaPlex facility, the students are running experiments, analyzing and characterizing the outcomes, and tweaking parameters, over and over again.
That kind of persistence and patience is what helps the Embry-Riddle students win career-shaping internships and fellowships. As examples, Ph.D. student Melissa A. Messenger won a five-year National Science Foundation Graduate Research Fellowship. Her fellow graduate student Thomas B. Freeman completed a stint at the Oak Ridge National Laboratory (ORNL). Casey J. Troxler scored an internship focused on nuclear science. The students have publication opportunities, too; they are co-authors, with Boetcher, Rodriguez, and Kashif Nawaz of ORNL, on the 2021 article on their PCM research.
So far, Boetcher's team has fabricated a composite that consists of about 50% phase-change material, encapsulated within a matrix of another material used to make milk jugs (HPDE, or high-density polyethylene). The filament will allow flexibility in printing different geometries for heat exchangers – something that is not possible with traditional manufacturing techniques – and that promises to improve efficiency of such devices, the researchers said.
Posted In: Applied Science | Engineering | Research