Embry-Riddle Earns Top-Five National Ranking for Aerospace Engineering, Plus Best in West and Best for Vets, by 'U.S. News & World Report'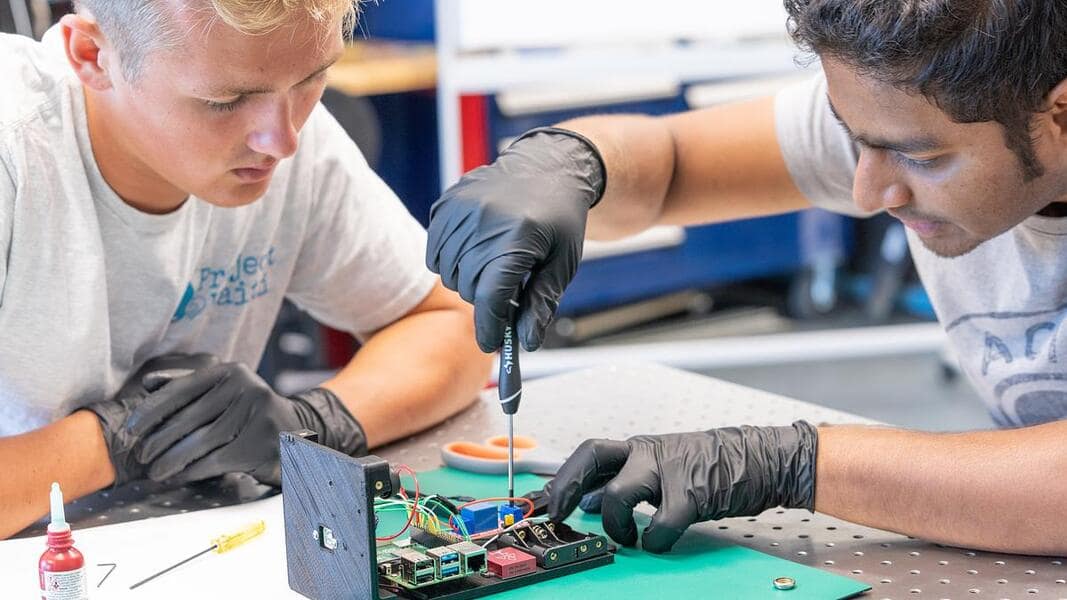 Embry-Riddle Aeronautical University claimed the No. 4 spot nationwide among Aerospace Engineering degree programs with a doctoral option, in this year's "U.S. News & World Report" ranking of residential campuses. This ranking placed Embry-Riddle among the global elite in engineering institutions, just below Massachusetts Institute of Technology, Georgia Institute of Technology and Purdue University, respectively.
In addition, Embry-Riddle's Prescott, Arizona, campus was named No. 1 Best for Veterans, as well as No. 1 for best overall quality, in the western region of the United States.


Embry-Riddle earned five top-five placements in this year's "U.S. News & World Report" ranking of residential campuses — including No. 4 nationwide for its Aerospace Engineering program (Daytona Beach Campus), and four regional awards: No. 1 Best for Veterans (Prescott Campus), No. 1 Best Overall (Prescott), No. 3 Best Colleges for Veterans (Daytona Beach) and No. 3 Most Innovative (Daytona Beach).
"Across Embry-Riddle, we aim to be the premier institution in global aerospace education and research, while always focusing on student success," said Embry-Riddle President P. Barry Butler, Ph.D. "These independent rankings highlight our continued progress toward that vision, as well as our commitment to providing unparalleled higher education opportunities for those who have served our country."
Embry-Riddle's Aerospace Engineering program at Daytona Beach, Florida, which boasts a longstanding history of superior education, moved up four spots in the "U.S. News & World Report" rankings this year.
"We're proud of the innovative and supportive environment that Embry-Riddle faculty create for our students, leading to flourishing in both education and research," said Dr. Jim Gregory, dean of the Daytona Beach Campus College of Engineering. "The aerospace program is a unique and prestigious gateway into the industry, where our graduates are highly sought after. We're gratified by this recognition of our program's enduring excellence."
Additionally, the Daytona Beach Campus was recognized with a No. 3 finish in the Best Colleges for Veterans category, No. 6 in Best Overall (South) and tied for No. 7 in Best Undergraduate Teaching Programs (South), among other top rankings.
Best in the West
As for the Prescott Campus, this year's report marks the third consecutive year that the campus ranked No. 1 in the Best for Veterans category, out of three total years that it has applied for ranking consideration. The campus was recognized as either No. 1 or No. 2 each of the three years it has been eligible for Best College in the West. The category of undergraduate Aerospace Engineering programs (for schools without an Ph.D. track), in which Prescott tied for No. 2 last year, was not included in this year's report due to a lack of eligible competitors in the field.
The Prescott Campus also improved its rankings in several categories this year. It ranked No. 14 for its Undergraduate Engineering Programs (for schools without an Ph.D. track), up from No. 18, and it tied for No. 17 among non-Ph.D. Mechanical Engineering Programs, among other recognitions.
"We are honored to rank so well in this valued list," said Dr. Anette M. Karlsson, chancellor of Embry-Riddle's Prescott Campus. "Our dedicated faculty and staff have helped create welcoming and fulfilling educational experiences for our diverse student body. From men and women who have served in our armed forces to first-generation university students, our beautiful Prescott Campus is home to future graduates we are confident will be leaders across aviation, aerospace, engineering, cybersecurity and business in the years to come."
Embry-Riddle's Worldwide Campus undergraduate Engineering programs were also assessed and ranked among the nation's top 25. In early 2023, the campus, which administers the university's virtual learning programs, was named among the nation's best online bachelor's programs and online bachelor's programs for veterans. All rankings are based on metrics such as student engagement, faculty credentials and training, expert opinion and student services/technology.
Posted In: Engineering | Institutional News