U.S. News & World Report Names Embry-Riddle Among Nation's Best Online Bachelor's Programs and Online Bachelor's Programs for Vets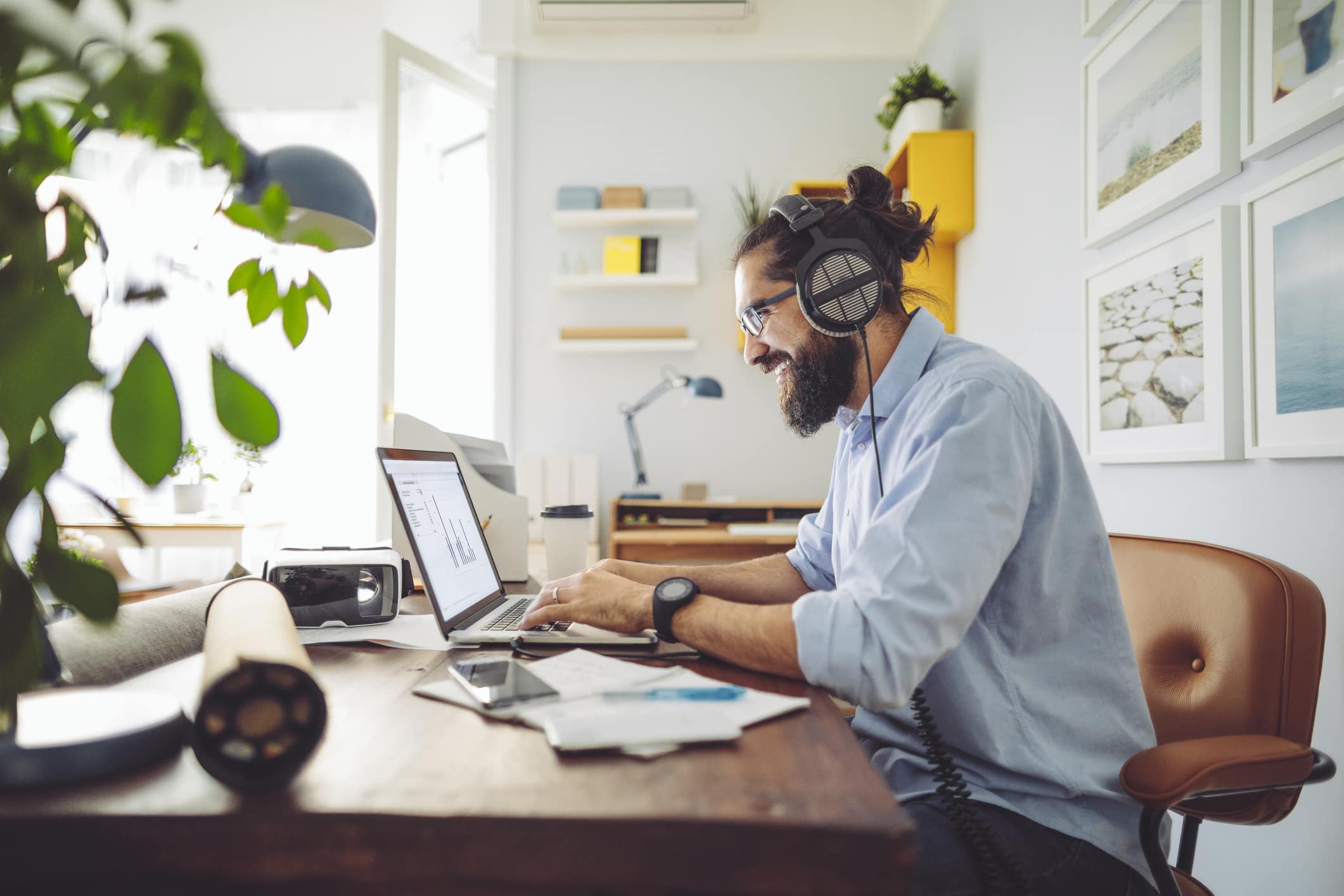 Embry-Riddle Aeronautical University's online bachelor's programs ranked No. 2 in the nation, tied with the University of Illinois Chicago, according to the 2023 issue of the U.S. News & World Report Best Online Programs ranking. The university has ranked either No. 1 or No. 2 in this category every year since 2016.
Additionally, U.S. News & World Report also ranked Embry-Riddle's online bachelor's programs for veterans No. 2 in the United States. This is the eighth consecutive year that Embry-Riddle has earned the first or second spot for their online programs for veterans.
"Embry-Riddle continues to excel with its online bachelor's programs, which make top-notch education globally accessible to students of all ages at all points in their careers," said Embry-Riddle President P. Barry Butler, Ph.D. "As early adopters of online learning, our professors, many of them aerospace professionals, have the experience to engage and nurture students. We are especially proud to have helped veterans transition to well-paid jobs that contribute to our communities."
Dr. John R. Watret, chancellor for Embry-Riddle's Worldwide Campus, attributed the online offerings' perennial distinction in the ranking system to solid programs taught by experienced faculty, as well as to the success demonstrated by students.
"We continuously look for opportunities to expand our reach and improve the student experience," said Watret. "We are deeply committed to our faculty and to the quality of our programs to ensure that students who graduate are well prepared to excel in the workforce."
Embry-Riddle Worldwide, which offers the university's online programs in addition to in-person classes at many military installations and other locations around the world, provides advanced methods for engaging students with virtual and extended reality applications, an active Student Government Association and a virtual Student Union.
These latest ranking distinctions are based on criteria such as student engagement, student services and technology, affordability as measured by student indebtedness, and faculty qualifications. To qualify in the best-for-vets category, U.S. News & World Report requires that institutions accept GI Bill tuition waivers and Yellow Ribbon funding.
In addition, Worldwide's Engineering master's programs ranked 17th out of 113 schools, and its bachelor's in Business programs tied for 20th, among 214 schools. Worldwide's master's in engineering programs for veterans earned 12th place in a lineup of 36 schools.
Embry-Riddle has offered classes in multiple learning modalities for more than 50 years. Online degree programs feature a variety of start dates, and courses generally run for nine weeks. Bachelor's, master's and doctoral degrees are available to the Worldwide Campus' 20,000 students.
Posted In: Business | Engineering | Institutional News