Embry-Riddle Named Best in West, Best for Vets, Most Innovative by U.S. News & World Report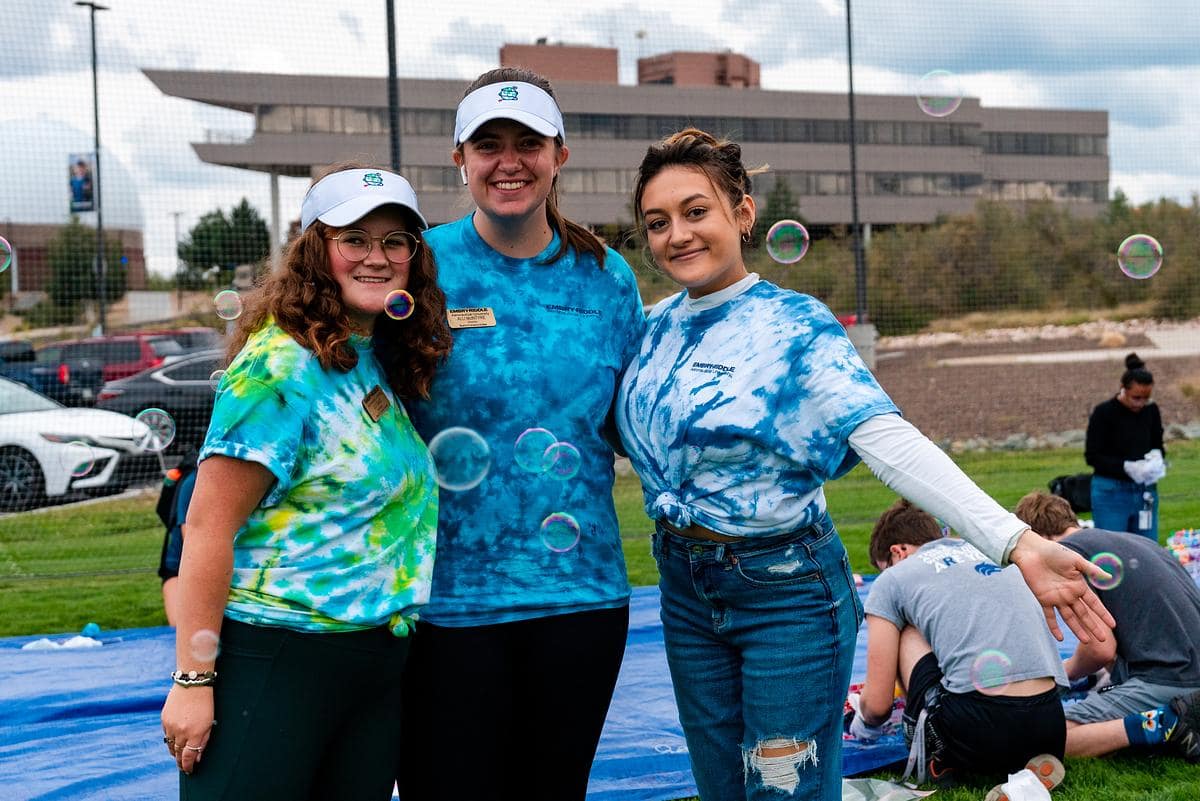 "U.S. News & World Report" named Embry-Riddle Aeronautical University No. 1 in three separate categories in this year's rankings of residential campuses, recognizing the Prescott Campus for top marks in innovation, veteran education and overall quality in the western region of the United States:
No. 1: Best Regional Colleges (Regional — West)
No. 1: Best for Veterans (Regional — West)
No. 1: Most Innovative Schools (Regional — West)
After appearing in the overall Best Regional Colleges (West) category for the first time last year, at No. 2, Embry-Riddle's Prescott Campus rose to the No. 1 spot this year. This also marked the second consecutive year that the campus has ranked No. 1 in the Best for Veterans category — last year was the first time the college applied for consideration, also earning the top spot — based on metrics such as student engagement, faculty credentials and training, expert opinion and student services/technology.
Earlier this year, Embry-Riddle's Worldwide Campus, which administers the university's virtual-learning programs, was named the best in the nation for its online bachelor's programs and its online bachelor's programs for veterans, the latter of which claimed the top spot in the rankings for the seventh straight year. Its Undergraduate Engineering Programs were ranked No. 4 in this ranking cycle, as well.


Combined with the Worldwide Campus being recognized earlier this year with a No. 1 ranking for Best Online Bachelor's Programs and
Best Online Bachelor's Programs for Military Veterans, Embry-Riddle earned 10 top-10 honors in 2022 from U.S. News and World Report.
"Our No. 1 priority is personal attention to student success," Embry-Riddle President P. Barry Butler, Ph.D., said. "This independent ranking underscores our unwavering commitment to prepare tomorrow's leaders in aviation, aerospace, business, cybersecurity, engineering and STEM fields."
The Prescott Campus also ranked No. 2 in the Best Undergraduate Aerospace Engineering Programs category (for schools without a Ph.D. option) and No. 5 for Best Value Schools.
"Being an Embry-Riddle Eagle opens doors," Dr. Anette Karlsson, Prescott Campus chancellor said. "Students have the opportunity to work on real-world problems and deliver industry-ready solutions. These latest rankings confirm yet again that our faculty and staff go above and beyond to help our students develop into confident, capable leaders that are fast-tracked to career success."
Embry-Riddle's Daytona Beach Campus brought home high marks, too, earning top-10 finishes in the Most Innovative Schools (South), No. 2, category; Best for Veterans (South), No.4; and Best Undergraduate Aerospace/Aeronautical/Astronautical Engineering Program (for schools with a doctoral option), tied for No. 8. In previous years, when the campus was ranked among non-doctorate schools, it was No. 1 in this category for 16 consecutive years.
Posted In: Institutional News