Eagles Place in Top 4% of International Simulation Competition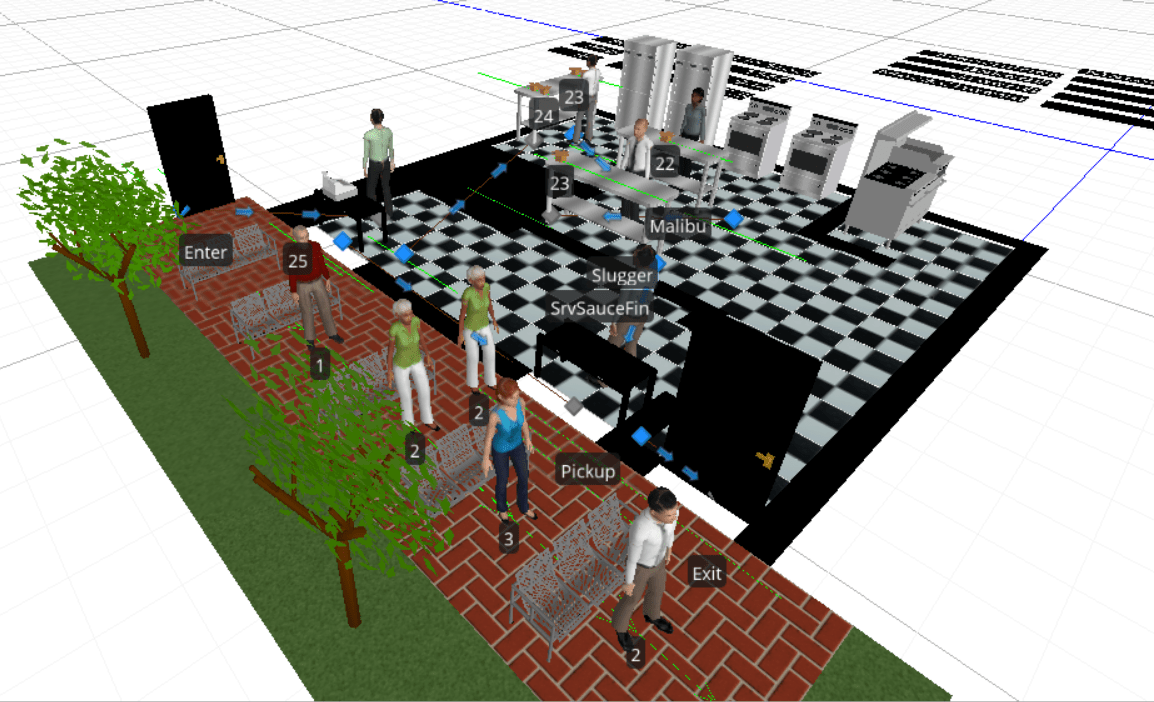 In their first time ever participating in the bi-annual Simio (Simulation Modeling framework based on Intelligent Objects) Competition, three teams from Embry-Riddle Aeronautical University scored in the top 4%, out of 631 teams participating worldwide.
The goal: Create a simulation model of a local restaurant in order to balance staffing and food production, maximize profits and boost customer satisfaction. In order to do this, the teams built, verified and validated their models, analyzed results and wrote executive summaries that included recommendations to management. Their deliverables were then judged by a committee of industry experts.
"The competition aims to test students' understanding of simulation modeling, scheduling and optimization, as well as their ability to apply the Simio Software to solve real-world problems and improve industrial systems," said Dr. Anastasia Angelopoulou, team advisor. "Their participation fostered teamwork and enhanced their ability to develop solutions to improve the selected system's performance, similarly to what a manager or project manager would be tasked to do."
Eleven Simulation Science, Gaming & Animation undergraduate students at Embry-Riddle's Prescott Campus made up the three Eagle teams. Due to pandemic restrictions, they collaborated through online meetings and video conferences — which proved extremely helpful, given the newness of the software they were using in the competition.
"One of the biggest challenges our team faced in this competition was navigating a very complex and specialized software with only a semester's worth of knowledge behind us," said Devin Hicks, one of the student team leaders, from Phoenix, Arizona. "The competition is targeted towards people in academia with much more experience than we had. … This meant that we had to simplify many aspects of the problem, make more assumptions than a real-world system would allow, and then do our best to apply those parameters."
To tackle those challenges, the teams turned to a variety of tried-and-true problem-solving techniques.
"Trial and error, collaboration, scrapping hours of work and starting over, and simplifying the problem," Hicks said. "We did this for about 20 hours."

Methods like that is par for the course in competitions like these, which offers students hands-on experience with problems they are sure encounter in the "real world," once they start their careers. For Hicks, she hopes to land a job in user interface/experience design in the gaming industry after graduation.
"This competition was a test of our teamwork and problem-solving skills, and I'm fortunate to have such a challenging experience under my belt," she said. "I think many of the concepts and principles we practiced can be applied to the game development process. In particular, the approach to solving problems with modelling and simulation is very similar to one you might take when making a video game, and the competition allowed us to fully engage in that process."
Posted In: Computers and Technology