Drone Integration the Goal of FAA-Funded Research at Embry-Riddle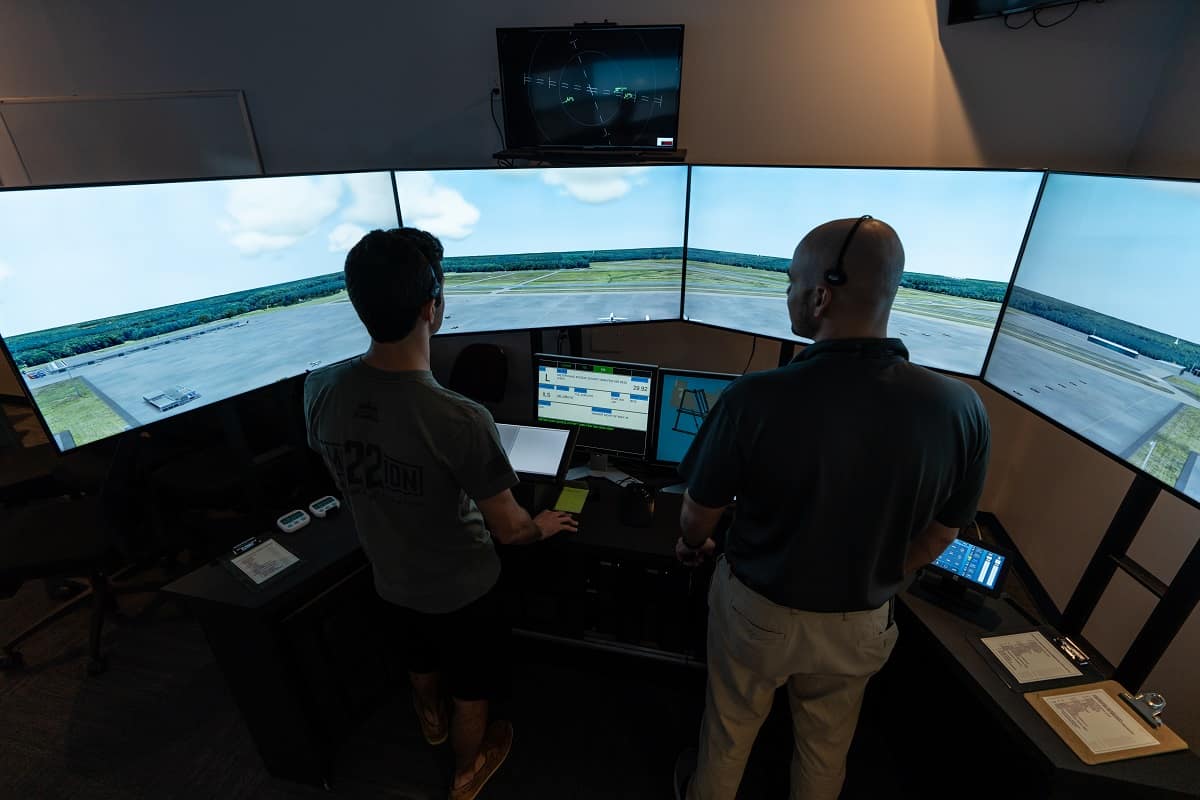 As unmanned aircraft systems (UAS), or drones, become more and more common in uses such as package delivery and aerial taxi services, Embry-Riddle Aeronautical University received two Federal Aviation Administration (FAA) grants to help facilitate their safe operation, research that will involve both undergraduate and graduate students.
The grants, totaling about $515,000, are part of an effort by the FAA to "fund university research on the safe integration of drones into our national airspace," said U.S. Secretary of Transportation Elaine L. Chao, in a press release.
Embry-Riddle has been involved in FAA-sponsored drone research for more than 15 years. Most recently, after Embry-Riddle and other universities co-founded the agency's Alliance for System Safety of UAS through Research Excellence (ASSURE), Embry-Riddle has conducted extensive additional research, including on human injury from a small UAS strike, safety risk assessment of collision avoidance systems, data collection and aviation data analytics, said Richard Stansbury, associate professor in the Department of Electrical Engineering and Computer Science and program coordinator for the Master of Science in Unmanned and Autonomous Systems Engineering degree.
"Our team is leveraging the collective Embry-Riddle experience under ASSURE's research projects," said Stansbury, "integrating expertise from the College of Aviation's air traffic management program."

UAS Simulation and Flight instructor Billy Rose works with lab assistant, Justin Krupinski on the new Meta VR platform in the UAS Sim Lab, at Embry-Riddle's Daytona Beach Campus. Note: This photo was taken prior to the pandemic and social distancing measures. (Photo: Embry-Riddle/David Massey)
One of the grants, for $250,000, is directed toward the integration of drones in a wide range of uses within urban areas. The project will involve Stansbury, William Coyne, professor of Air Traffic Management and program coordinator for the Bachelor of Science in Air Traffic Management degree, Clyde Rinkinen, associate professor of Air Traffic Management, and Kyle Collins, research assistant professor in the Eagle Flight Research Center.
"The management of air traffic within the Urban Air Mobility environment and its integration with the traditional national airspace system present many unique challenges," said Stansbury. "We have to look at different ways that cargo delivery UAS and aerial taxi operations impact the safety of not only other air traffic, but also the safety of the public on the ground."
Read "Embry-Riddle Works to Advance Sustainable Environmentally Friendly Urban Air Mobility Vehicles"
In addition to presenting collision-avoidance challenges due of trees, buildings and infrastructure, Stansbury said, urban UAS are also more susceptible to communication challenges between the control station and the aircraft because of urban canyons created by tall buildings.
The second grant, for $265,000, will help Embry-Riddle researchers including Stansbury, Kristy Kiernan, assistant professor in the College of Aeronautics, and Scott Burgess, associate professor in the College of Aeronautics, to identify and track UAS standards development across both domestic and international organizations, in order to map those developments onto the FAA's UAS Integration Research Plan, Stansbury said.
The research funded by these grants will involve five graduate and two undergraduate students, who will participate in research planning, design of experiments, results analysis and reporting, Stansbury said.
"The students will be aiding in the development of standards to ensure that the boundaries between existing systems and emergent systems remain safe and interoperable," said Stansbury. "The survey of standards and their exposure to the standards development process will provide tremendous practical engineering experience."
Posted In: Applied Science | Aviation | Engineering | Research | Uncrewed Systems