Business Students Partner with Space Florida to Boost Spaceport Revenues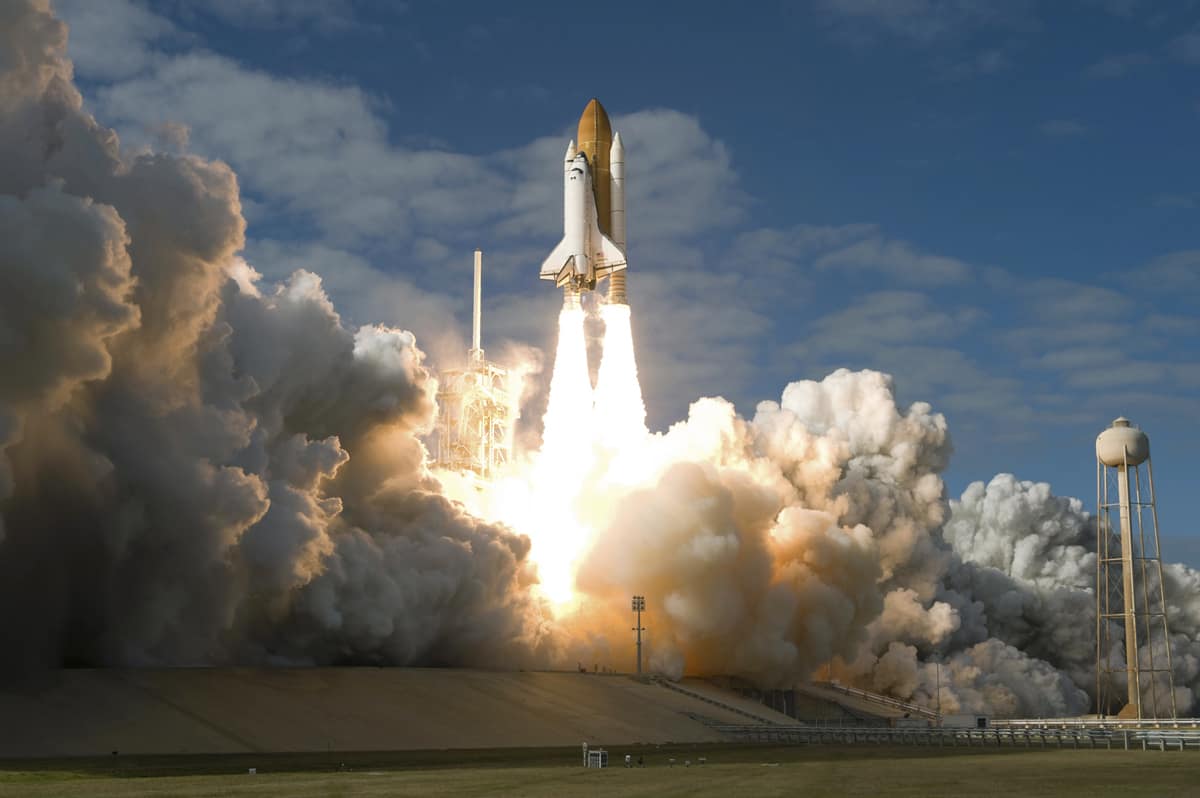 Graduate students in Embry-Riddle Aeronautical University's David B. O'Maley College of Business are taking a hands-on role in the exciting but complicated process of transforming the Cape Canaveral Spaceport into a hub for the emerging commercial space industry.
"This is a new world that we're entering," said Dr. Janet Tinoco, professor of Management and Marketing, who has led two graduate capstone projects in which students conducted strategic analyses for Space Florida, the state's spaceport development authority. "The commercial space industry is very dynamic."
Space Florida aims to expand and modernize the state's space facilities, which includes several thousand acres of land, a multi-building office and manufacturing complex, a 15,000-foot-long runway and vertical launch facilities at Cape Canaveral. Primarily, the task requires identifying sources of revenue.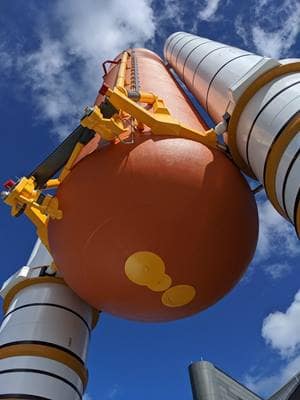 In their fall 2019 analysis of Space Florida's horizontal launch and landing facility (formerly known as the Shuttle Landing Facility) at Cape Canaveral Spaceport, eight Eagles from the Master of Business Administration (MBA) and Master of Business Administration in Aviation Management programs conducted an underlying analysis, researching and assessing a wide range of relevant factors. Those factors included national support for commercial space development, the anticipated doubling of the $360 billion space industry by 2030, local tax incentives and environmental benefits, risks and safeguards — among other considerations.
Following this comprehensive review was a comparison of rents charged by other spaceports across the nation. Securing more tenants is one way that Space Florida can finance development and modernization of the facilities, many of which were built in the 1960s or earlier.
This semester's analysis focuses on select vertical launch facilities at Cape Canaveral Air Force Station that are operated and managed by Space Florida.
The collaboration between Space Florida and Embry-Riddle came about when Tinoco met two Embry-Riddle College of Business alumni — Space Florida Airfield Manager Jimmy Moffitt and Space Florida Director of Spaceport Operations Pat McCarthy — at industry meetings.
"In order for our graduate students to be competitive in the job market, they need to have a curriculum that pushes them beyond a textbook and case studies to real-world work," Tinoco said, adding that Bloomberg Businessweek recently cited the top four skills considered critical by recruiters of business school graduates as problem solving, communication, collaboration and leadership. "These projects clearly test and push the student in each of these areas and, in so doing, help the students grow."
MBA candidate Noah Eudy agreed.
"The work that we are doing for this analysis will be extremely helpful in our careers," he said. "We will be able to think about the different aspects and variables that can affect a project. We will be able to further analyze and think of different ways to tackle problems."
MBA candidate Lauren Ellenberger, who is starting a job at Boeing in May, said that working on the competitive analysis for Space Florida will be a big boost to her career.
"I want to go into strategy and market development, and being able to assess the competitive landscape will help me immensely in either of those roles," she said.
MBA alumna Mckenzee Quinn added that working on last fall's spaceport analysis gave her a fluency in the language of the space industry that boosts her confidence in her current job at an aerospace defense contractor.
"It gave me a better understanding of industry jargon, the acronyms, terms, different concepts," Quinn said. "It gives me a sense of knowing what they're talking about, and if I know enough about something, I'm able to interject and give input."
Having grown up watching launches at Kennedy Space Center and Cape Canaveral in her native Brevard County, Quinn said it was a revelation to see what's going on there now that space shuttle operations have been discontinued.
"The spaceport was, is and will be a part of the history of space operations," she said. "It's kind of cool."
Meanwhile, Space Florida officials are equally enthusiastic about Embry-Riddle students' involvement, according to McCarthy.
"The students' enthusiasm has been energizing and refreshing," he said. "Their dedicated research allows them to devote more time and energy and delve deeper into operational methods that Space Florida may not have had the resources to analyze on our own. I see this project as a great opportunity to get a fresh perspective on our operations and pricing models from students outside our organization or usual consultant team. The students' research allows us a new look at data we may not have perceived in the same light."
The collaboration with Embry-Riddle serves as a valuable resource for Space Florida, he added.
"The students have come up with some intriguing, innovative ideas we didn't think about before," McCarthy said. "It has saved Space Florida substantial hours of effort and provided us with a product of great value."