Aviation Week Op-Ed: Advancing the Safety of All Who Fly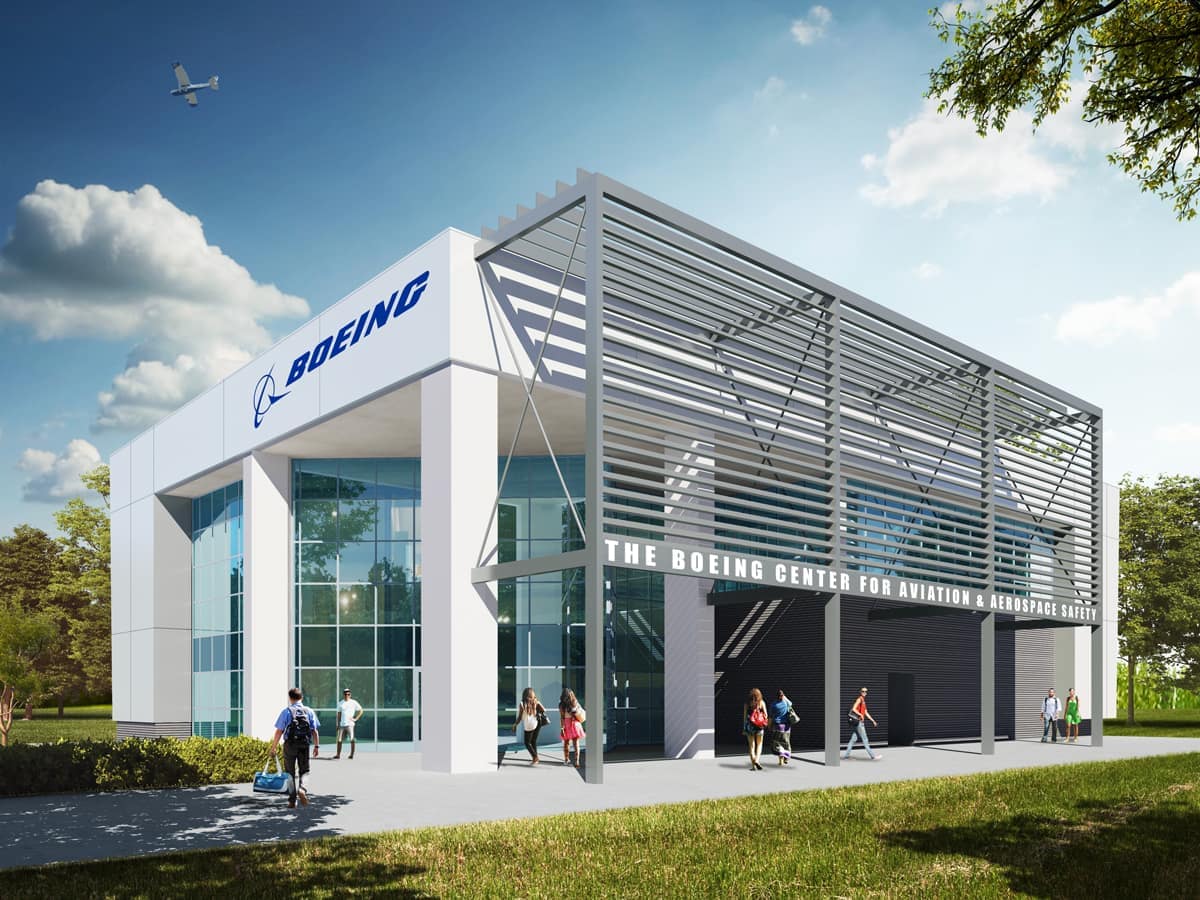 This Aviation Week op-ed focuses on critical aviation safety challenges, and how the Boeing Center for Aviation & Aerospace Safety at Embry-Riddle will provide a neutral, level playing field where companies and researchers can share their best ideas for resolving these challenges and those on the horizon. This essay — published in April 2023 — is co-authored by Embry-Riddle President P. Barry Butler, Ph.D.; Robert L. Sumwalt, executive director of the center and a former chairman of the NTSB; and Dr. Kristy Kiernan, associate director of the center and program coordinator for Embry-Riddle's Worldwide Master of Science in Aviation Safety. It is available to read on the Aviation Week website and below.
By P. Barry Butler, Robert L. Sumwalt and Kristy Kiernan
At an FAA safety summit in March, experts stressed that a recent string of close-call incidents should serve as a warning signal to the industry. Those events included serious runway and turbulence incidents and a failure of the Notice to Air Missions (NOTAM) alert system.
Government officials and regulators acted swiftly to convene the March 15 summit, where breakout sessions sought input from more than 200 safety leaders. The meeting resulted in an "aviation safety call to action" bulletin, a plan to mandate that cockpit voice recorders capture 25 hr. of information instead of only two and plans for upcoming Commercial Aviation Safety Team meetings.
While these reactions were warranted, the accident record among U.S. carriers has reached a level that was once unthinkable. Between 2000 and 2010, 24 fatal accidents occurred among U.S. airlines. During the subsequent 10-year period (2011-21), five occurred, according to data compiled by the NTSB, FAA and Transportation Department.
Airline accidents worldwide are also at an all-time low. The International Air Transport Association, which released its 2022 airline safety performance report in March, found that the accident rate nearly halved to 1.21 per million flights last year from 2.31 per million flights in 2013. A five-year (2009-13) rolling average of 2.65 accidents per million flights dropped 52%, to a five-year (2018-22) average of 1.26 accidents per million flights.
Despite this strong record, the recent incidents suggest that something is amiss with the system, akin to a fever in the human body that may signal a more serious illness. Leaders at the FAA summit underscored that aviation safety is at a critical juncture. They cited the need to train a new workforce amid massive turnover, scale up safety management systems (SMS) and implement new technology in a cost-effective manner — all in increasingly crowded skies.
Challenges to aviation safety need to be treated in the same way that the best academic medical institutions focus on diseases. Embry-Riddle Aeronautical University's newly named Boeing Center for Aviation and Aerospace Safety will — like a top teaching hospital — advance safety research, education, training and consulting. To improve knowledge and practice, the center will provide a neutral, level playing field where companies and researchers can share their best ideas for advancing the safety of all who fly, regardless of the carrier or airframe.
One crucial area of focus will be data analytics, including the use of machine learning and algorithms to predict the likelihood of incidents, from unstable approaches and runway incursions to loss of control. Improving SMS is another significant priority, cited on the NTSB's Most Wanted List of Transportation Safety Improvements for 2021-23. The Airspace Operations and Safety Program within NASA's Aeronautics Research Mission Directorate has identified the need for what it calls an In-Time Aviation Safety Management System as well.
Novel data streams that represent routine operations, along with methods to combine disparate data sources to provide real-time, data-driven conclusions, are essential to creating a more holistic approach to risk.
Meanwhile, a pilot shortage means many new pilots will be coming online and upgrading more quickly. The center is well positioned to study methods to make pilot training more efficient without compromising rigorous safety standards. In addition, the center will provide opportunities for students to partner with faculty on key safety research questions. Those students will go on to become the next generation of aviation safety leaders.
The center will operate independently, governed by Embry-Riddle in close consultation with an advisory board comprising high-level professionals from multiple sectors of aviation. Research outcomes are generally airframe- and manufacturer-agnostic. Airlines and manufacturers will be able to share sensitive safety data that has been anonymized and aggregated. Embry-Riddle is in talks with one major U.S. airline, and we hope others will soon follow.
New challenges for aviation safety include the advent of AI-enabled autonomous systems, the integration of uncrewed aircraft and the increasing complexity of the aviation ecosystem. The new center will tackle these known operational challenges — and others that are rapidly emerging on the horizon.
Posted In: Institutional News