New FAA Grant to Help Embry-Riddle Researchers Improve Drone Safety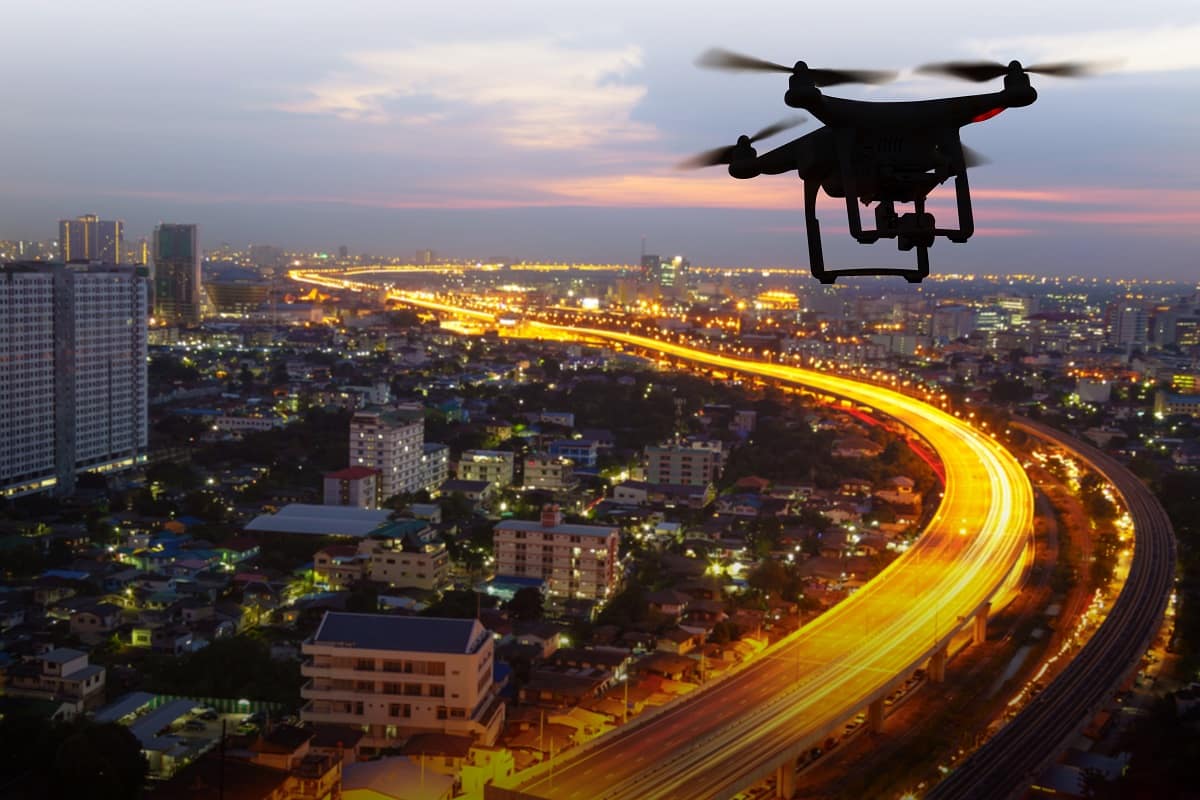 Researchers at Embry-Riddle Aeronautical University recently received a $371,000 grant from the Federal Aviation Administration to study the detection systems of uncrewed aerial systems (UAS), or drones, to improve the safety of their operation.
"The research will inform the development of standards and requirements for the accuracy of detect-and-avoid (DAA) systems, which will improve safety, especially in scenarios where there are multiple UAS operating in the same airspace," said Dr. Richard Prazenica, principal investigator of the project and associate professor and associate chair of the Department of Aerospace Engineering. "For example, a radar system might detect and track birds, which could be mistakenly identified as another vehicle that poses a collision threat. If too much false information is presented, it can overwhelm a human operator, making it difficult to discern real threats from false ones."
Nathan Schaff, who graduated from Embry-Riddle in May with a bachelor's degree in Aerospace Engineering and will begin a Ph.D. program in the same department in the fall, has been researching the many different types of UAS in order to help provide the FAA with enough information to "properly regulate them," said Schaff, adding that the project is key to the progress of UAS.
"I think that advanced air mobility and unmanned aerial systems will be a defining aspect of the 21st century, but before that can happen, a great deal of time and effort must be put into making sure that when the first aircraft start to fly, people won't get hurt," he said. "For this project, we are fundamentally focused on maximizing safety, and there's no greater job than that."
Dr. Aryslan Malik, a postdoctoral research scholar working on the project who earned his Ph.D. at Embry-Riddle in December, said the inaccurate or misleading information that can be conveyed by UAS sensors creates "a barrier to the widespread implementation of Beyond Visual Line of Sight missions in the National Airspace System."
Schaff said he was very satisfied with the career boost he feels the project has provided.
"I think this has certainly prepared me well for a career in UAS development," he said. "The issue with the UAS world is that, unlike conventional aircraft, there is an incredible amount of design diversity, and to contribute in any way, you really do have to do your homework and read about what's out there. And through this project, I've been able to do just that."
The project, which will continue through March of 2024, is a collaboration between Embry-Riddle, Mississippi State University, Ohio State University, University of North Dakota and Cal Analytics. Other Embry-Riddle professors who are participating include Dr. Morad Nazari, assistant professor of Aerospace Engineering; Dr. Troy Henderson, associate professor of Aerospace Engineering; Dr. Houbing Song, assistant professor of Electrical Engineering and Computer Science; Dr. Richard Stansbury, associate professor and program coordinator for the master's degree in Unmanned and Autonomous Systems Engineering; and Dr. Tyler Spence, assistant professor in the Department of Aeronautical Science.
Posted In: Aviation | Engineering | Research | Security Intelligence and Safety | Uncrewed Systems