Astronaut Scholar Program Taps Eagle Innovator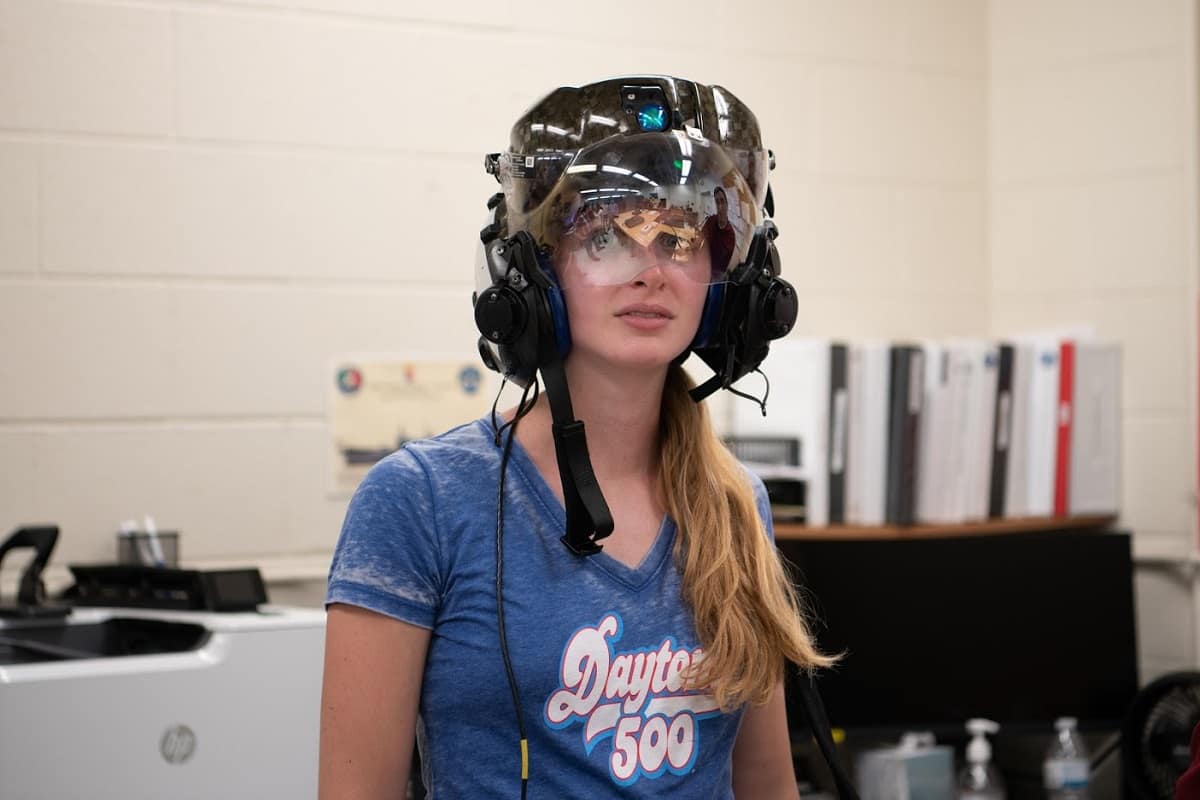 Through a combination of leadership, research excellence and a desire to change the world with science, Embry-Riddle Aeronautical University incoming senior Grace Robertson has been named to the 2021 class of Astronaut Scholars, an organization that deems her "among the best and brightest minds in STEM."
"Hearing that I was officially Embry-Riddle's first Astronaut Scholar was truly galvanizing," said Robertson, an Aerospace Engineering major. "I realized that 16-year-old me would be proud of who I am today. The feeling that I am exactly where I've always wanted to be is all I could ever ask for."
The Astronaut Scholars Program awarded recipients from universities throughout the country scholarships up to $15,000, membership in the Astronaut Scholar Honor Society, an invitation to the Innovators Gala in August and various mentoring opportunities from astronauts, scholar alumni and space industry executives.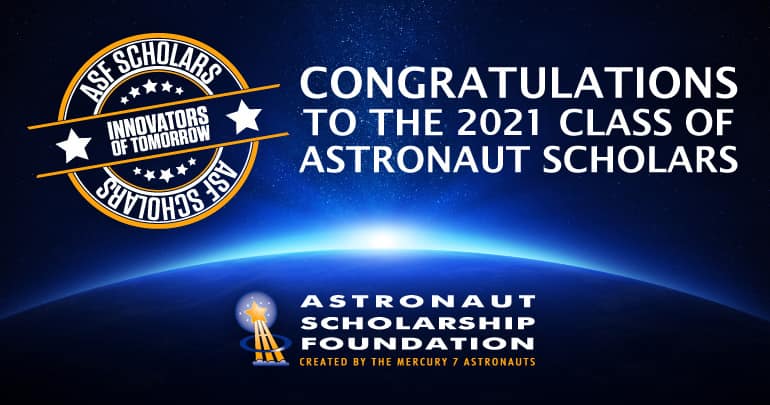 For Dr. Troy Henderson, associate professor of Aerospace Engineering who nominated Robertson for the scholarship, it is her willingness to contribute, tackle new challenges and innovate that set her apart.
"She has a deep passion for commercial spaceflight and a tremendous work ethic," Henderson said. "And she is a leader in multiple humanitarian, environmental and outreach events as part of the Honors Program."
Among those efforts, Robertson led a team of 35 students in her sophomore year to design an autonomous robot that could clean microplastics from local beaches. She is also involved with a project that seeks to feed the community through hydroponic gardening.
Those projects, however, are in addition to Robertson's core area of interest: commercial spaceflight. When she found out that Henderson was a principle investigator in work to build a camera system dubbed "EagleCam," which will land on the lunar surface as part of a NASA flight in 2021, she jumped at the chance to be involved.
"As a junior and one of the youngest team members, Grace took over the payload integration and management for a suborbital flight that will test launch environment vibrations; joined the sensors team and has contributed to calibration and analysis; and became involved in testing hardware," Henderson added. "Her organizational skills and motivation have greatly increased productivity and shortened the duration of every task in which she has been involved."
Those same characteristics, he added, epitomize Eagle ideals.
"Given the opportunity, Embry-Riddle students rise to amazing challenges," he said. "They're not afraid to learn new things or put in long hours."
Office of Undergraduate Research Director Wes Lewis agreed, adding that Robertson's win reflects Embry-Riddle's mission to develop the next generation of leaders in STEM.
The best memories of my life so far are rooted in these shared experiences, and I wouldn't have wanted it any other way.
"Embry-Riddle creates an environment to inspire students to be part of the discovery and innovative process during their undergraduate careers," he said. "Students are encouraged to excel inside the classroom and outside by actively leading research projects, disseminating their findings to the greater community and building confidence in their abilities to apply their theoretical knowledge to solve real-world problems."
But for Robertson, a Washington Township, New Jersey, native, the award elicits pride in the process much more than in the results.
"I'm most proud of the late nights, critically thought-out technical conversations and whiteboards full of scribbled ideas," she said. "Nothing could ever get done without those moments, and they're the hardest to push through."
They are also what lead to the strongest connections with peers — and to Robertson, that's the real reward.
"The common denominator for success is always the people," she said. "Embry-Riddle gives us the avenue for the work we want to do, and the true disposition of the people is what makes it all sparkle. Those that I have worked with are motivated by deep-set shared passions for aerospace, and that's what makes the connections unique. The best memories of my life so far are rooted in these shared experiences, and I wouldn't have wanted it any other way."
The Astronaut Scholarship Foundation awarded its first seven scholarships in 1986, with each founding Mercury 7 astronaut sponsoring a $1,000 scholarship. This year, the organization awarded 60 scholarships to students throughout the United States.
"I now have the keys to doors that previously stood in my way," Robertson said. "It's empowering to know that this opportunity sets me up to foster deep connections with those who have come before me in the industry and work strategically with those in the foundation to make substantial industry contributions."
After graduation, Robertson plans to visit Iceland then hopes to land a job in astrodynamics or mission planning for long-term human spaceflight missions.
"I want to continually experience the difficulty of doing what hasn't been done before and let that propel me through my career," she said. "My later career goal is to become a space mission flight director."
It's a goal that seems attainable to Dr. Maj Mirmirani, College of Engineering dean, who lauded Robertson's professionalism throughout the EagleCam project.
"She regularly reports on progress regarding the upcoming suborbital flight test and I am continually impressed by how conversant she is with industry standards related to commercial space operations," he said. "She is very deserving of this honor and I know this is only the beginning of great things for her career."
Posted In: Engineering | Space