Aerospace Physiology Student Earns Place in Two Prestigious Summer Health Programs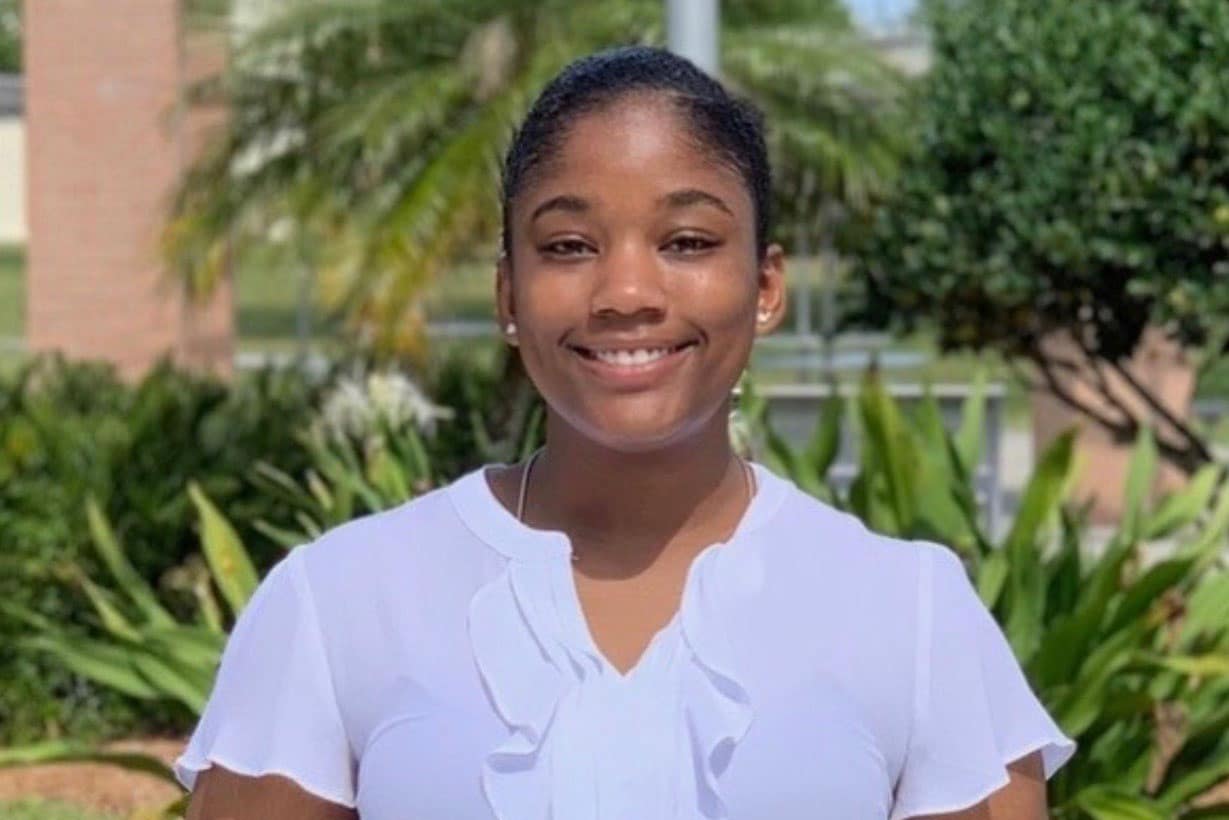 Aerospace Physiology student Lauryn Chanel Taylor aspires to do great things — such as serve as the United States Surgeon General. That would be "later on," though, the Embry-Riddle Aeronautical University sophomore said, "after I work as a flight surgeon for the Navy and NASA."
Taylor was recently accepted to two top-notch summer health science programs, the Stanford Cardiovascular Institute Summer Undergraduate Research Program and a neuroscience program at the University of Texas Medical Branch (UTMB) Neuroscience Summer Undergraduate Research Program. Because the UTMB program is being postponed until summer 2021 due to the Covid-19 pandemic, and the Stanford program will be held online this year, Taylor will be able to attend both programs.
In high school, Taylor — who grew up in Commerce, Michigan, and attended Detroit's Renaissance High School — was interested in aerospace engineering and medicine. When her Junior Reserve Officers' Training Corps advisor, a pilot, suggested pursuing a career as a flight surgeon, either for airplane pilots or astronauts, Taylor was intrigued. Having attended a summer camp at Embry-Riddle as a teen, she says she jumped at the opportunity to enroll in the university's Aerospace Physiology program. Taylor also has a minor in Human Factors.
Taylor found the Stanford Cardiovascular Institute Summer Undergraduate Research Program while searching online for summer programs to further her career preparation.
"I'm interested in the cardiovascular system," she said. "I thought it would be really interesting, and an opportunity to work with doctors."
Dr. Karen Gaines, dean of the Embry-Riddle College of Arts and Sciences, said the program will mesh well with Taylor's major in aerospace physiology.
"Being accepted into the Stanford 'online' program this summer is absolutely fantastic," said Gaines. "Cardiovascular health is an integral component to astronaut safety and a focal area of research in aerospace medicine."
After her selection, Taylor chose a medical doctor with a specialty in heart surgery as her mentor.
"To be working with a surgeon is pretty exciting," she said. "I'm also a little nervous."
Posted In: Human Factors