Traffic Deaths Among First Responders: Expert Calls for Evidence-Based Solutions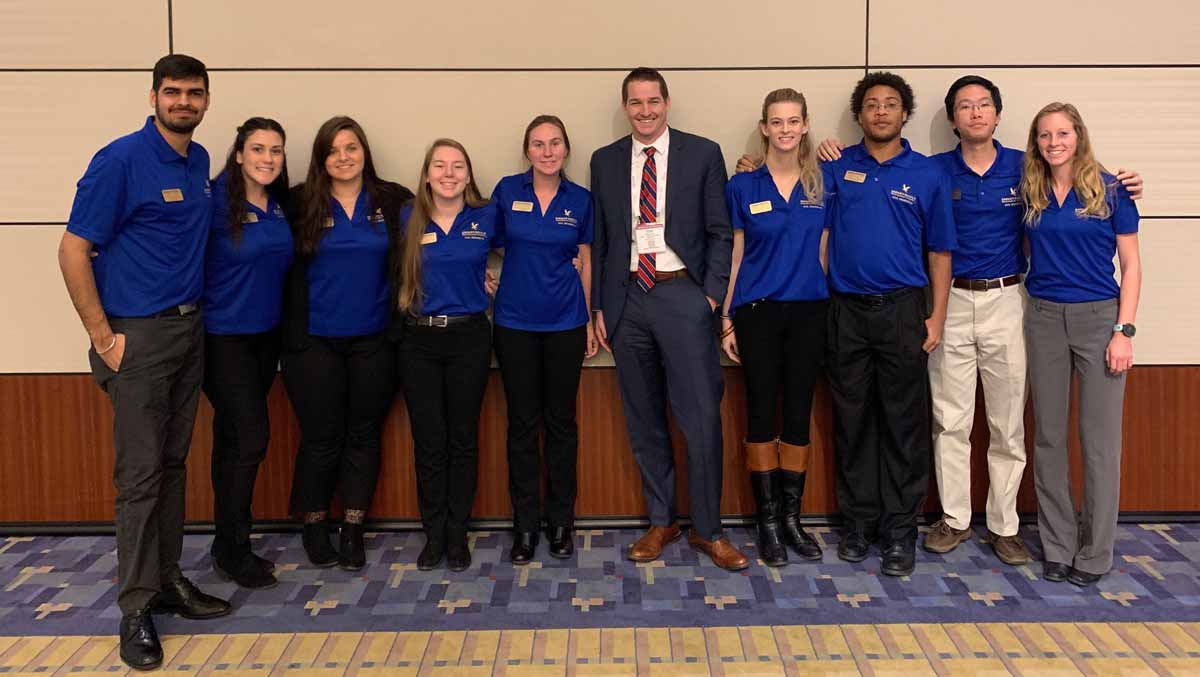 Traffic-related fatalities are the leading cause of death among on-duty police, emergency medical services personnel and towing operators, yet scientific research into how to prevent such tragedies is scant or non-existent, Embry-Riddle Assistant Professor of Civil Engineering Dr. Scott Parr reported at the 2019 Transportation Research Board (TRB) meeting.
"We know that we can research this. We already have the tools," Parr said. "We're making the case that this is important. It's life or death."
Parr and 17 other Embry-Riddle Aeronautical University professors and students attended the TRB meeting on Jan. 13-19. The TRB is a part of the National Academies of Sciences, Engineering, and Medicine, and its annual meeting attracts some 15,000 transportation experts.
"The TRB meeting draws local and state government transportation officials and university professors from top schools around the world, including Embry-Riddle," said Embry-Riddle Professor of Aeronautics Alan R. Bender, who serves as the university's official TRB representative. "It's the premier setting for scholars in transportation research."
Making a case at the TRB meeting can help researchers secure funding to study such crucial challenges as how to make transportation issues related to emergency response safer. Such funding can go toward research opportunities and training for students, preparing them to implement solutions, Parr said.
Among the nine Embry-Riddle students who accompanied Parr to the TRB meeting, several of them are directly involved in his research.
"I'm an educator, and my most important end product is more engineers who then go into the work force knowing which solutions work," he said.
Six of the students who attended the TRB meeting with Parr are young women, and three are young men. This gender ratio reflects the ratio of Embry-Riddle's Civil Engineering Department, which is 60 percent female, Parr said.
Other Embry-Riddle professors attending the TRB meeting will take on topics ranging from using drones for package delivery services, to a discussion of nontraditional airports, such as the one that services the weeklong Burning Man event that takes place in Nevada each year.
Embry-Riddle students who attended the TRB meeting included Lorraine Acevedo, Josie Gray, Michael He, Emily Jannace, Julian Jesso, Remy Phillip, Hannah Thomas, Vishal Verma and Sky White.
— Michaela Jarvis
Posted In: Human Factors