Mindfulness and Meditation Helps Students Perform — and Cope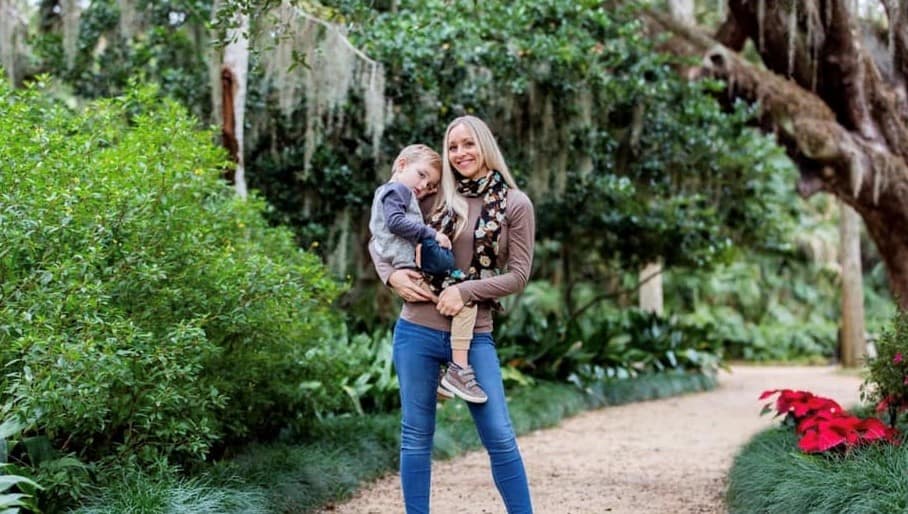 The novel 2019 coronavirus (COVID-19) pandemic has changed the way that students around the globe learn, and change can be stressful. Stress, however, is something that Sheena McMahon, visiting professor in the Department of Human Factors and Behavioral Neurobiology, knows something about —and she is sharing that knowledge with her students at Embry-Riddle Aeronautical University.
When she was in college, McMahon had a full-time job and an internship. She wasn't sleeping or eating well enough. She was struggling with stress in a way she hadn't experienced before.
That's when McMahon decided to try something new. Inspired by a talk on television, she gave meditation a try.
Meditation Tips
For meditation tips, go to the Embry-Riddle Daytona Beach Counseling Center YouTube channel. The Counseling Center continues to provide mental health support to students through telehealth services, which has increased the center's ability to connect with students. The Counseling Center is also offering Meditation Mondays to students, faculty and staff via Zoom. Virtual handouts are also available on the Counseling Center Website, including audio meditations.

"There are several health benefits that come with practicing meditation every day," said Counseling Center Director Teresa Michaelson. "When you learn to calm your body and mind, your physical and emotional stress can melt away. This leaves you feeling more focused, refreshed, and ready to face the challenges of your day with a healthy attitude."
"To be honest, I had low expectations," said McMahon.
Not long after she started a meditation routine, though, McMahon saw improvements. In spite of her continued busy schedule, she felt less overwhelmed. She felt better.
"It ended up changing my life," McMahon said.
These days, McMahon starts every one of her classes at Embry-Riddle with meditation and breathing exercises to help her students de-stress and focus on class.
"It works, and these students enjoy it," said Dr. Scott Shappell, department chair.
Many of McMahon's students at Embry-Riddle even report higher performance in their classes and in flight training because of the meditation practices they have learned.
"Since joining class in January, I have been using meditation exercises before most flight activities and have seen a huge difference in regard to performance," said student Austin Curnes. "It relaxes me … getting my mind prepared to take in new information."
McMahon started as an adjunct faculty at Embry-Riddle two years ago and will start a full-time position in the fall. She was a psychotherapist before becoming a teacher, working in a number of different settings, including mental health clinics for the underserved. With all of her clients, McMahon said, meditation and mindfulness practices yielded real results.
When McMahon first started teaching eight years ago, she immediately incorporated meditation and mindfulness exercises in her coursework. Today, she is conducting research on the connection between mindfulness and college academics. Much similar research, she said, has focused on K-12 students, rather than on students in college.
Several of McMahon's Embry-Riddle students view their experience with meditation and breathing exercises as affecting not only their academics but also their lives in general.
"It provides me with a moment of peace that everyone deserves," said Nabila Dantata.
Another of McMahon's students, Whittney Bierilo, agreed.
"I tend to do mindfulness exercises myself now, especially with how stressful things have been in regard to the COVID-19 pandemic," she said. "It's nice to be able to escape for a minute when things get too overwhelming or frustrating."
Posted In: Human Factors