Worldwide's Jacksonville Campus Named One of the Top Colleges in Northeast Florida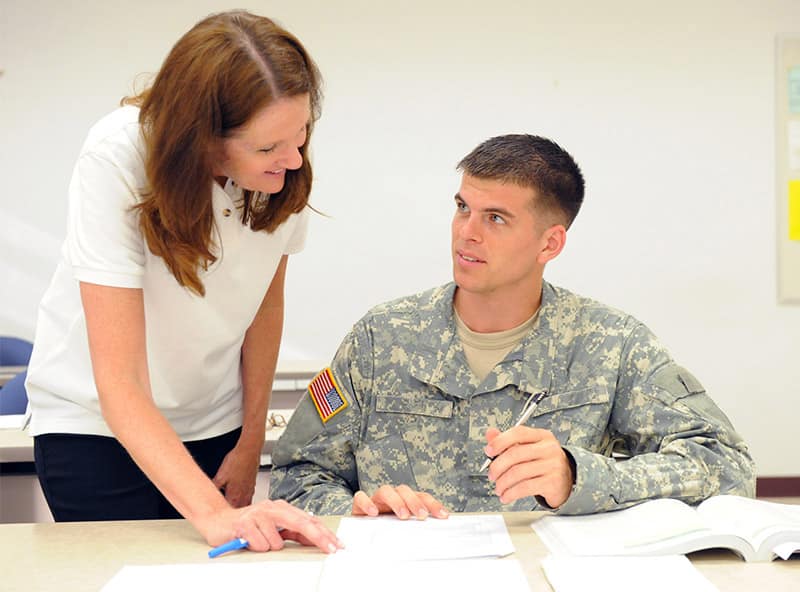 For the second year in a row, Worldwide's Jacksonville Campus has been named one of the Top Colleges and Universities in Northeast Florida by the Jacksonville Business Journal.
"The Embry-Riddle Jacksonville team is thrilled to be recognized as one of the top colleges and Universities in northeast Florida," said Kimberly Shaw, Embry-Riddle Jacksonville Area Campus Director. "Every day we strive to offer our students a stellar educational experience. The Jacksonville Business Journal's recognition of our campus is not only a reflection of our first rate academics and services to students, but the hard work and diligence of our student body as well."
Embry-Riddle Worldwide's Jacksonville Campus encompasses three sites–Naval Air Station Jacksonville, Naval Station Mayport and a civilian site on Fleming Island.  The three-campus network has a staff of seven and services between 550-600 active students ranging from active-duty, veteran and civilian populations.  Local offerings include coursework towards the M.S. in Aeronautics, M.S. in Management, A.S./B.S. in Aeronautics, Technical Management, Aviation Business Administration and Aviation Maintenance.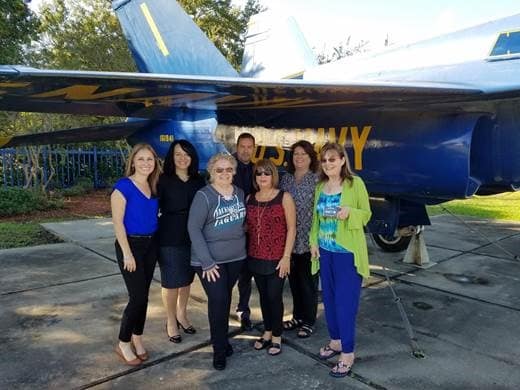 Kimberly Shaw, Jacksonville Area Campus Director; Nathalie Alcantara, Assistant Campus Director-NAS JAX; Lucille Babcock, Associate Director-NAS JAX; Carlos Leon, Associate Director-NS Mayport, Lorraine Dunn, Associate Director-Fleming Island; Janelle Mahoney, Assistant Director-Fleming Island; Denise Day, Assistant Director-NAS JAX.