Virtual Research Symposium Showcases Student Innovation, Resiliency amid Pandemic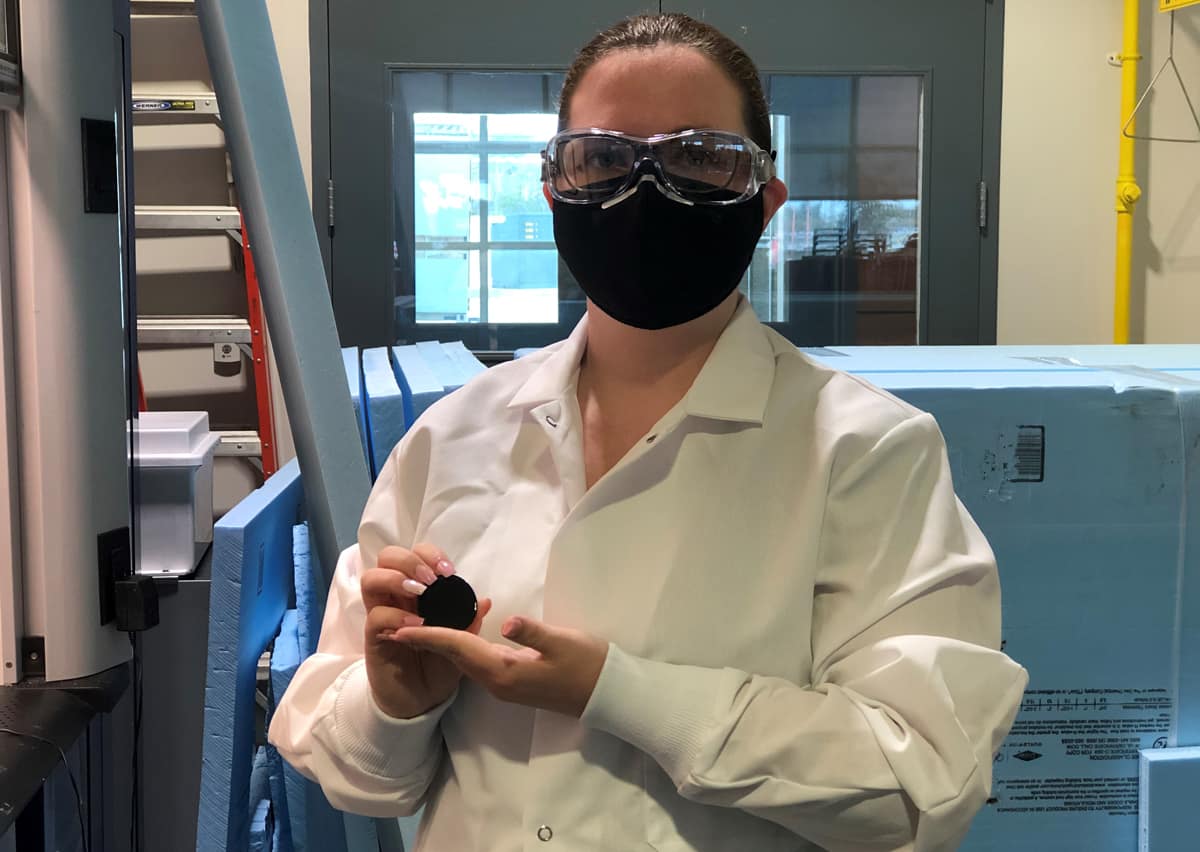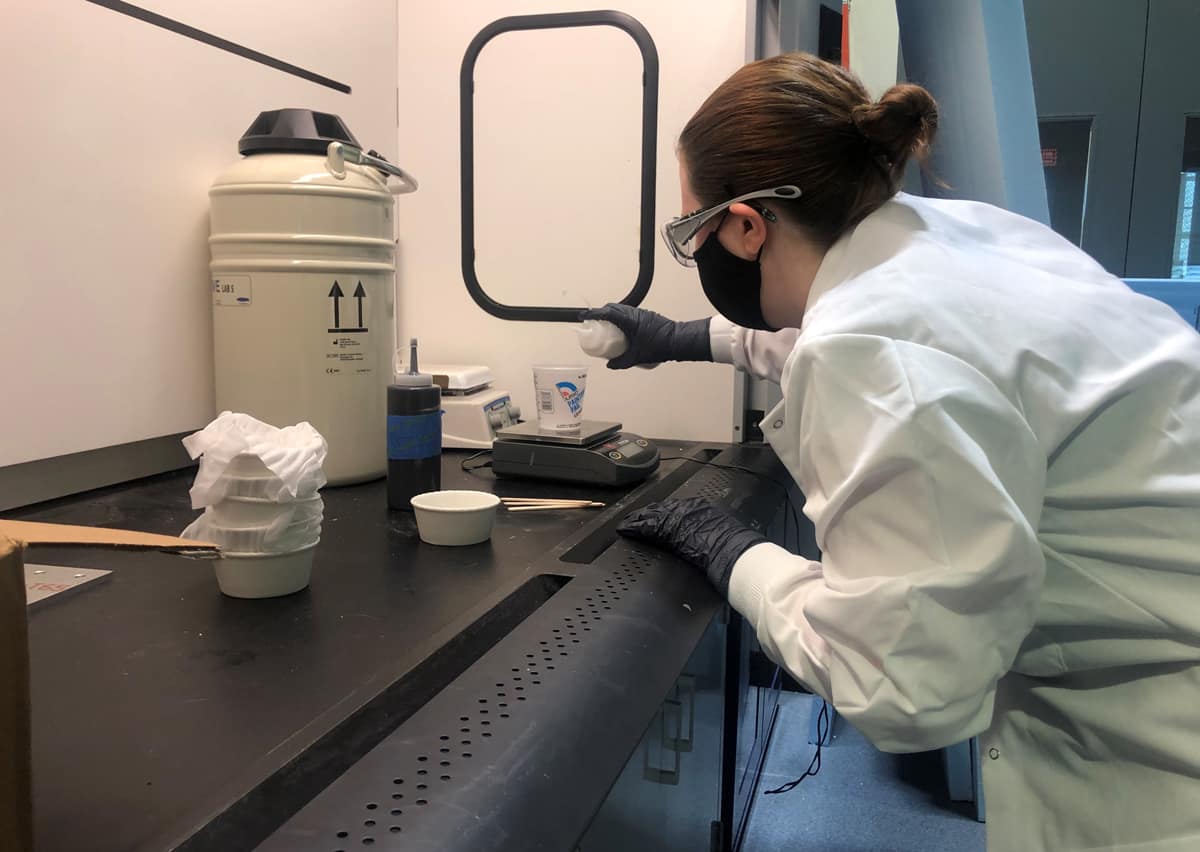 For the first time ever, Embry-Riddle Aeronautical University's Student Research Symposium, hosted by the Office of Undergraduate Research, took place virtually this year due to the Covid-19 pandemic, offering students, faculty and staff from the Daytona Beach and Worldwide campuses the opportunity to present their ideas on a global stage.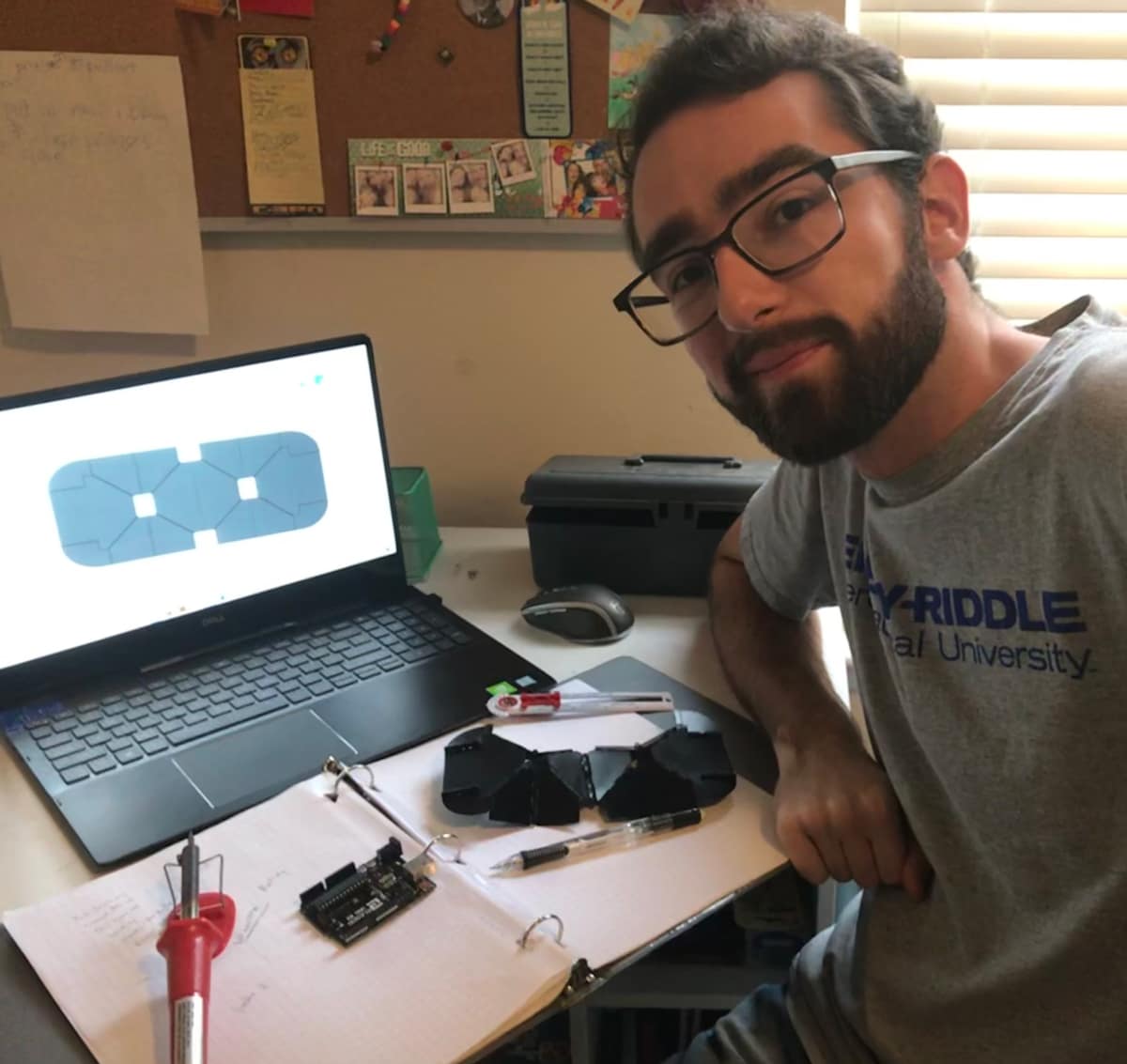 Aerospace Engineering junior Jackson Schuler's submission, Project Vestia, aims to design an inflatable habitat for use in the future habitation of Mars. (Photo: Jackson Schuler)
The third-annual event, which featured 56 research projects, showcased innovations mined from team and individual research as well as thesis projects. Because of the online format, and some student projects from the spring and summer terms being delayed amid the pandemic, the event saw a 150% increase in the number of presentations this year (56) compared to in 2019 (35).
"The Student Research Symposium is designed to be a physical space to allow for spontaneous conversation between students, faculty and staff," said Wes Lewis, director of the Office of Undergraduate Research. "This element is impacted by the virtual space and can be a challenge to recreate."
So, Lewis and his team got creative. They encouraged students to record short videos to accompany their projects, allowing community members to see the person behind the poster, then added a comment thread to each presentation page, offering a platform for questions and comments.
"Additionally, the virtual venue allowed for others outside the physical campus to engage with our students," Lewis said. "We had site visitors from 23 countries with over 2,424 downloads of presentation materials."
Our students are resilient. This experience proves that they are able to adapt to new communication mediums to engage the community and articulate novel solutions to real-world problems.
Transitioning the event online was a challenge, Lewis admitted, but it also created a unique learning opportunity for student researchers — specifically, in how to refine their messages to appeal to the broadest audience possible.
"In a physical conference, student researchers can have a conversation with the audience member and adjust their message to fit the individual," he said. "Within a digital space, this feedback loop is broken and, thus, the student researcher has to think critically about what is the most important element of their research and how to deliver it in a clear and precise manner."
Projects focused on a variety topics such as payload systems for monitoring satellites, mental health in the military, mars habitation, augmented reality and more. All participants submitted a video and poster of their research — each of which can be viewed below. The Office of Undergraduate Research hosted its first virtual Discovery Day this year, as well, in May.
"Our students are resilient," Lewis said. "This experience proves that they are able to adapt to new communication mediums to engage the community and articulate novel solutions to real-world problems."
The winners of the Student Research Symposium are listed as follows: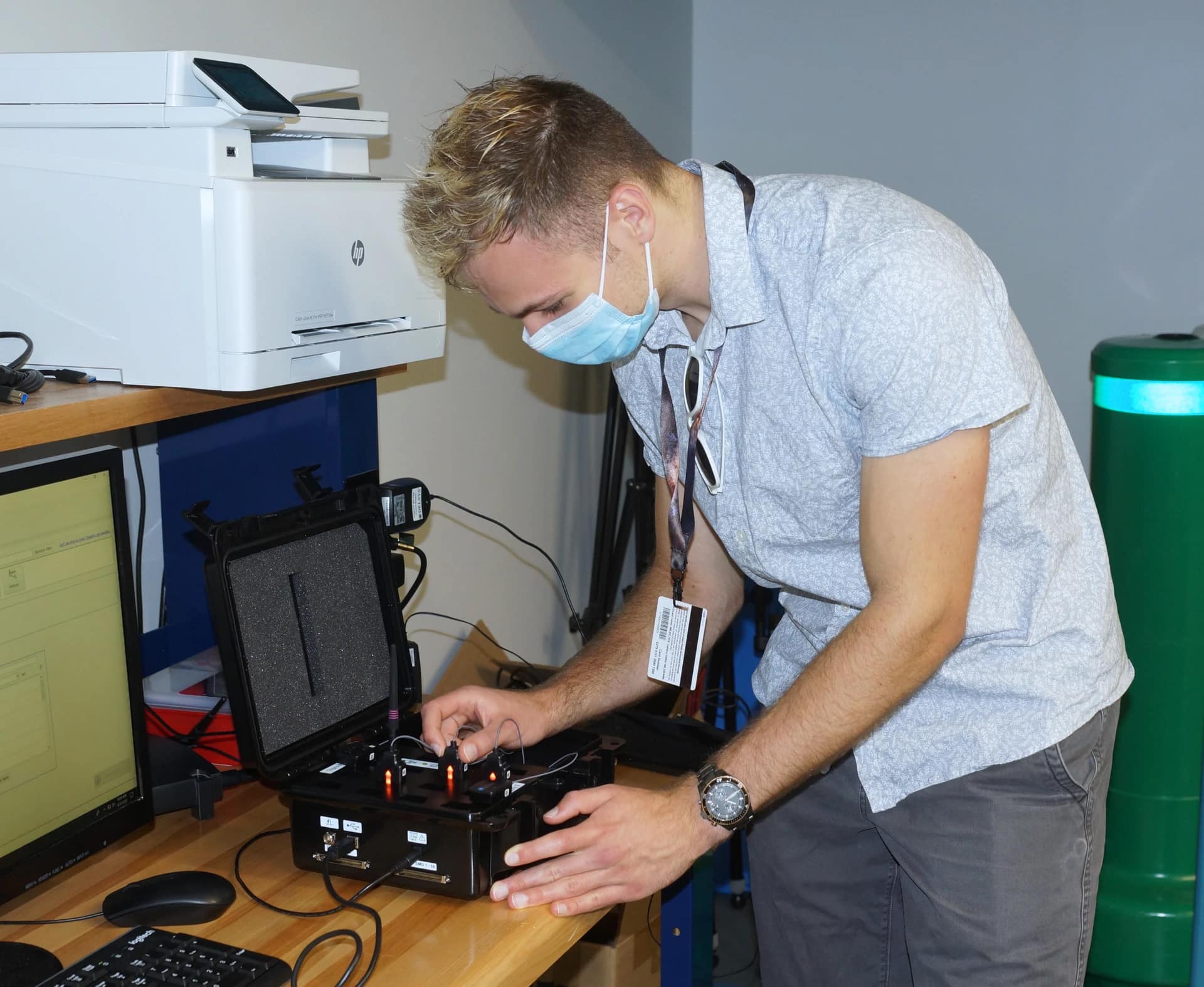 Mechanical Engineering student Riley Flanagan activates wireless electromyograph sensors, a key component of his project to enhance augmented-reality applications through a wearable silent speech interface. (Photo: Riley Flanagan)
Team-Based Project Winners
First Place: Optics Payload System for 12U Sun Monitoring CubeSat
Lead researcher: Thomas Burghardt (major: Aerospace Engineering)

Runner-up: Characterization of Microplastics in the Atmosphere
Lead researcher: Atharv S. Dangore. (major: Aerospace Engineering)
Individual Project Winners
First Place: Silicone Rubber Host with Micro-Encapsulated Phase Change Material Filler
Researcher: Madison Lilly (major: Mechanical Engineering)
Runner-up: Modeling Mountain Gravity Waves in the Martian Upper Atmosphere
Researcher: Michael Flynn (major: Space Physics)
Undergraduate Thesis Winners
Tied for 1st Place, Individual: How Untreated Mental Illnesses in the Military Affects the National Security of America
Researcher Tessa Harvey (major: Homeland Security)
Project Vestia: Habitation of the Future
Researcher: Jackson G. Schuler (major: Aerospace Engineering)
First Place, Group: Wearable Silent Speech Interface for Augmented Reality Applications
Researcher: Riley Flanagan (major: Mechanical Engineering)
Graduate Student Project Winner
Real Time Data Downlink Device for Live Telemetry from Instrumented Vehicles
Researcher: Avinash Muthu Krishnan (major: Mechanical Engineering)
Posted In: Applied Science | Research