U.S. News & World Report Names Embry-Riddle Among Nation's Best for Aerospace Engineering and Vets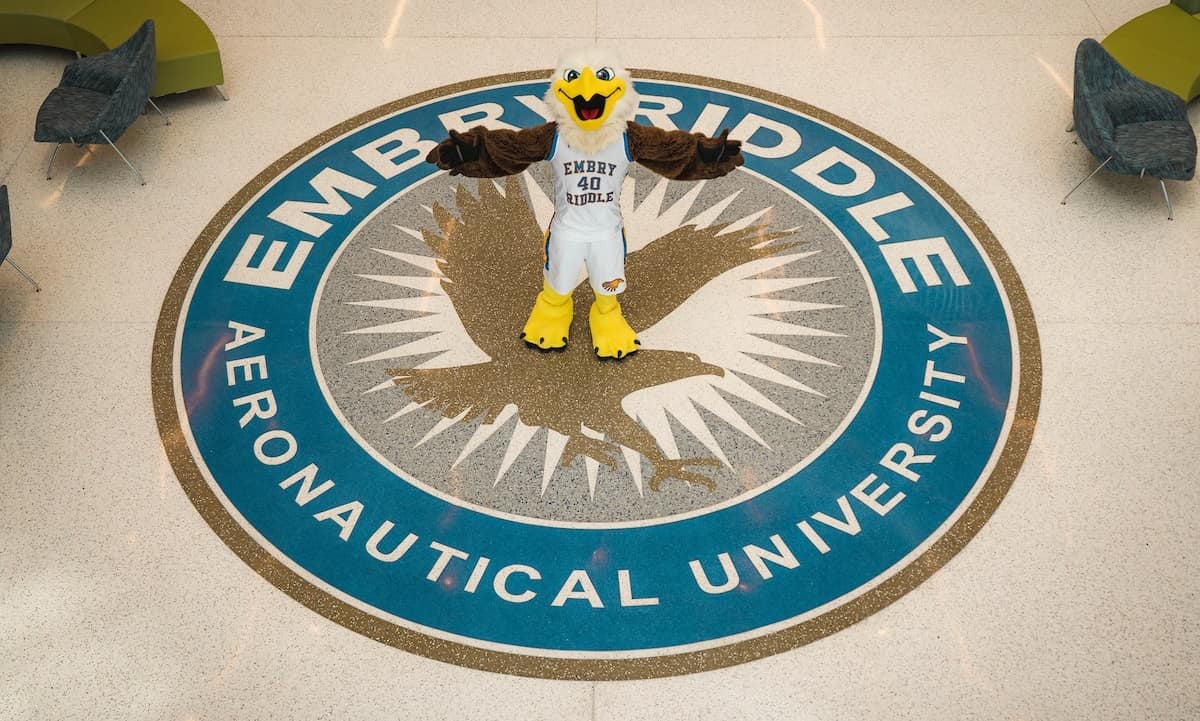 Embry-Riddle Aeronautical University was named in the top 10 of six separate categories — including Best Undergraduate Aerospace / Aeronautical / Astronautical Engineering Programs, Best for Veterans and Most Innovative — in this year's U.S. News & World Report ranking of the most effective colleges and universities in the nation.
The university also ranked highly in the categories of Best Southern Regional University and Best Value.
"This independent ranking underscores the continuing progress toward our vision for the university, as a global aerospace educator and research institution focused on discovery and student success," said Embry-Riddle President P. Barry Butler.
Top-Ranked Aerospace Engineering Program
Embry-Riddle ranked No. 5 — Best Undergraduate Aerospace/Aeronautical/Astronautical Engineering Program of schools whose highest degree is a doctorate. Previously, when the campus was ranked among non-doctorate schools, it was No. 1 in this category for 16 consecutive years.
For the 18th-consecutive year, U.S. News & World Report ranked Embry-Riddle's Daytona Beach Campus among the top-20 Best Regional Universities in the South, ranking the school tied for No. 10 out of 137 in this year's report.
The campus was ranked No 4 overall in Best for Veterans — placing it within the top 10 for the ninth-consecutive year.
Prescott Campus Rankings
Embry-Riddle's Prescott Campus was also recognized, being named No. 1 in the Best Colleges for Veterans, Regional Colleges – West category, and No. 2 overall Best Regional Colleges in the West.

It also received high marks for its undergraduate engineering programs, compared to other colleges without a doctoral program. Those rankings are listed as follows:
"The high rankings for the Prescott Campus and the university reflect the excellent faculty, students and staff that call Embry-Riddle home," said Dr. Anette M. Karlsson, Prescott Campus chancellor. "We are very proud of our students, all of whom have amazing careers ahead of them."
Worldwide Campus Rankings
Earlier this year, U.S. News & World Report also ranked Embry-Riddle's online bachelor's degrees, offered through the Worldwide Campus, the best in the nation for the fourth time in the past six years. The campus has been ranked No. 1 for Best Online Bachelor's Program for Veterans for six consecutive years.
For Senior Vice President for Academic Affairs and Provost Lon Moeller, the recognition given to each of Embry-Riddle's three campuses in these annual rankings validate the university's mission to put students first.
"The U.S News and World Report rankings show the respect that faculty and administrators at other universities have for Embry-Riddle academic programs, the quality of our students and the commitment and dedication of Embry-Riddle faculty," said Moeller.
Posted In: Engineering | Institutional News