Sunshine State Conference Names First Eagle in University History Male Scholar-Athlete of the Year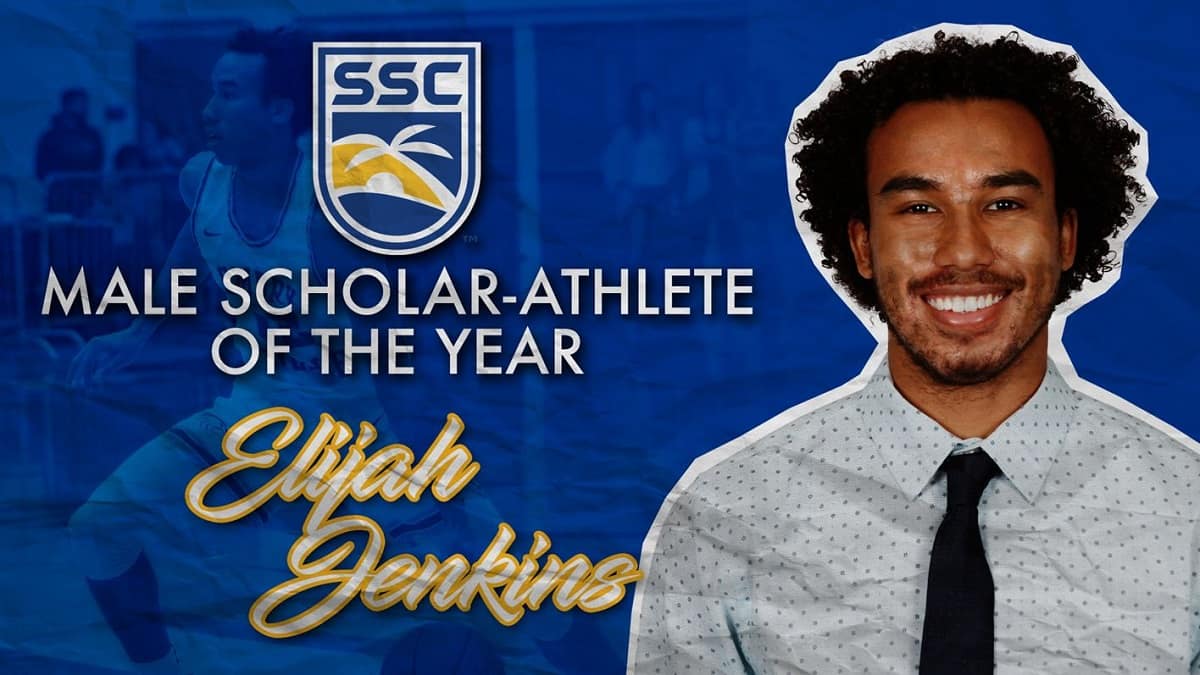 Chosen from a pool of athletes representing 70 teams from 11 institutions of higher education throughout Florida, Embry-Riddle Aeronautical University senior and basketball player Elijah Jenkins has been named the Sunshine State Conference's Male Scholar-Athlete of the Year, becoming the first Eagle in university history to win the award.
"This is possibly the most prestigious honor in the history of our basketball program," Embry-Riddle Men's Basketball Head Coach Steve Ridder said. "Elijah's success is an example of great parenting, dedication, discipline and drive to achieve the priorities in his life."
An Atlanta native, Jenkins is on an accelerated track at Embry-Riddle, simultaneously pursuing his Mechanical Engineering and Master of Business Administration degrees, while also minoring in Computer Science and Applied Mathematics. He has an extensive list of accolades to his credit and recently participated on a team that won first place in a U.S. Department of Energy-sponsored solar energy design challenge.
Read the full story on ERAU Athletics.
Posted In: Business | Engineering | Institutional News