Stay Safe and Healthy, Eagles – We Need You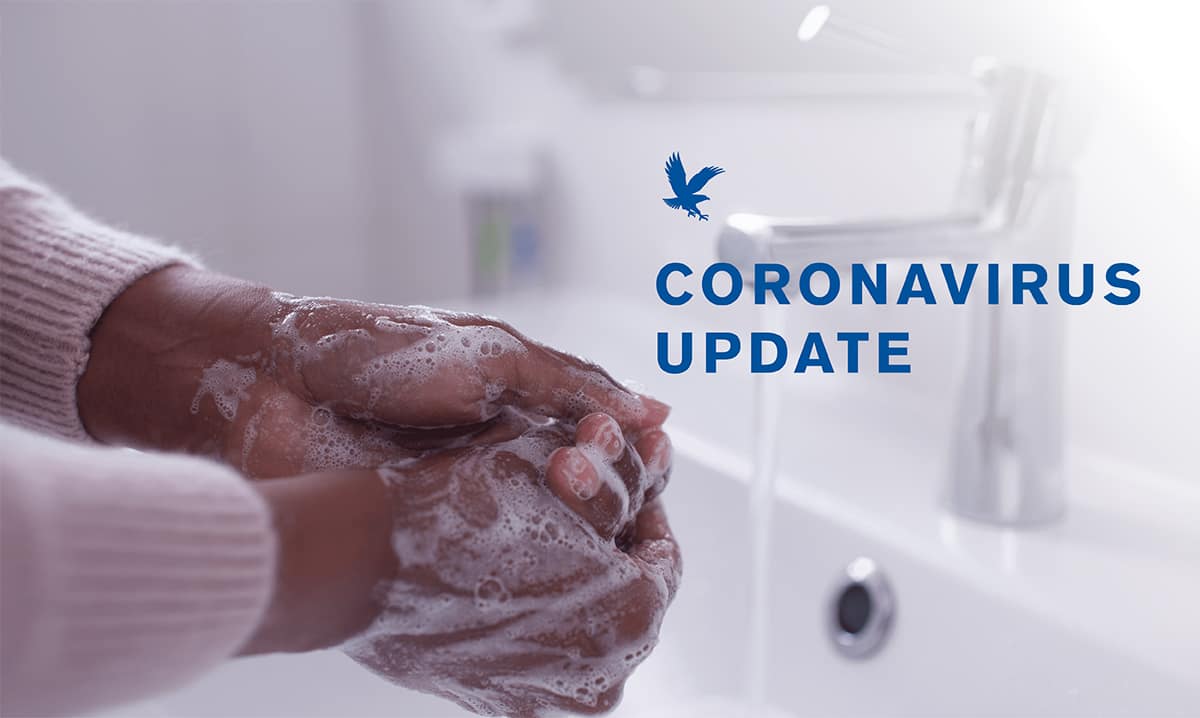 Students, faculty and staff:
The country is slowly getting back to business. After many long weeks in self-isolation amid the global pandemic, we are being reunited with loved ones. On Embry-Riddle's residential campuses, we look forward to the safe return of students as of June 30. On our Worldwide Campus, May term enrollments are up 25 percent compared to last year. We are all eager to keep learning – and maybe get a haircut.
In this final stretch toward face-to-face instruction, it's more important than ever to adhere to all health precautions and make good life choices to advance your academic and career goals.
A few reminders –
Stay safe. Violence has erupted across the country as people are expressing their deep sadness, anger and frustration regarding recurring instances of racism, hatred and ignorance – a topic addressed by President Butler on May 30. Organizations are working to raise awareness of systemic racism and promote positive change within our society. Many people are participating in peaceful protests. When demonstrating your right to lawfully assemble, be sure to have an escape plan at all times, in case the situation takes an undesired turn. We have seen that this can happen. Please consider, too, that face coverings and physical distancing remain critically important to your welfare amid the ongoing health crisis.
Stay healthy. Covid-19 remains a threat to you as well as those closest to you. Remember that people without symptoms can unknowingly transmit the virus to vulnerable friends and family members. Wear a face covering and practice physical distancing as well as rigorous hand hygiene. These simple steps, which show our respect and care for one another, will be required once you're back on campus. You will be expected to follow these rules wherever you go, on- or off-campus, to avoid transmitting illness.
Stay on high ground. Embry-Riddle has a mission to educate and prepare future leaders and innovators. Eagle values call on all of us to respect, care for, and be of service to one another. Comport yourselves accordingly. Our student conduct codes, for example, prohibit abusive, threatening, bullying, or discriminatory behavior as well as harassment, in any form. Embry-Riddle has zero tolerance for such behaviors. Do not allow an impulsive tweet or Instagram post to throw your academic and career goals into jeopardy. Remember that you represent Embry-Riddle, wherever you go and whatever you do. You are an Eagle.
If you need support, consider these resources –
Counseling
Daytona Beach Campus Counseling Services: (386) 226-6035
Prescott Campus Counseling Services: (928) 777-3312
Dean of Students
Daytona Beach Campus: dbdos@erau.edu
Prescott Campus: prdos@erau.edu
Worldwide Campus: wwdos@erau.edu
Health & Wellness
Daytona Beach Campus: (386) 226-7917
Prescott Campus: (928) 777-6653
Campus Safety & Security
Daytona Beach Campus: (386) 226-6480
Prescott Campus: (928) 777-3333
Title IX Compliance
Daytona Beach Campus: dbtitle9@erau.edu
Prescott Campus: prtitle9@erau.edu
Worldwide Campus: dammerl@erau.edu
Faith & Spirituality
Daytona Beach Chaplain: chaplainsoffice@erau.edu
Fred & Fay Haas Interfaith Chapel
Stay safe, stay healthy and keep pushing toward a brighter future. The world needs your good ideas and skills. Embry-Riddle looks forward to your safe return to university life.
Posted In: Institutional News