Sentinel Testing Kicks into High Gear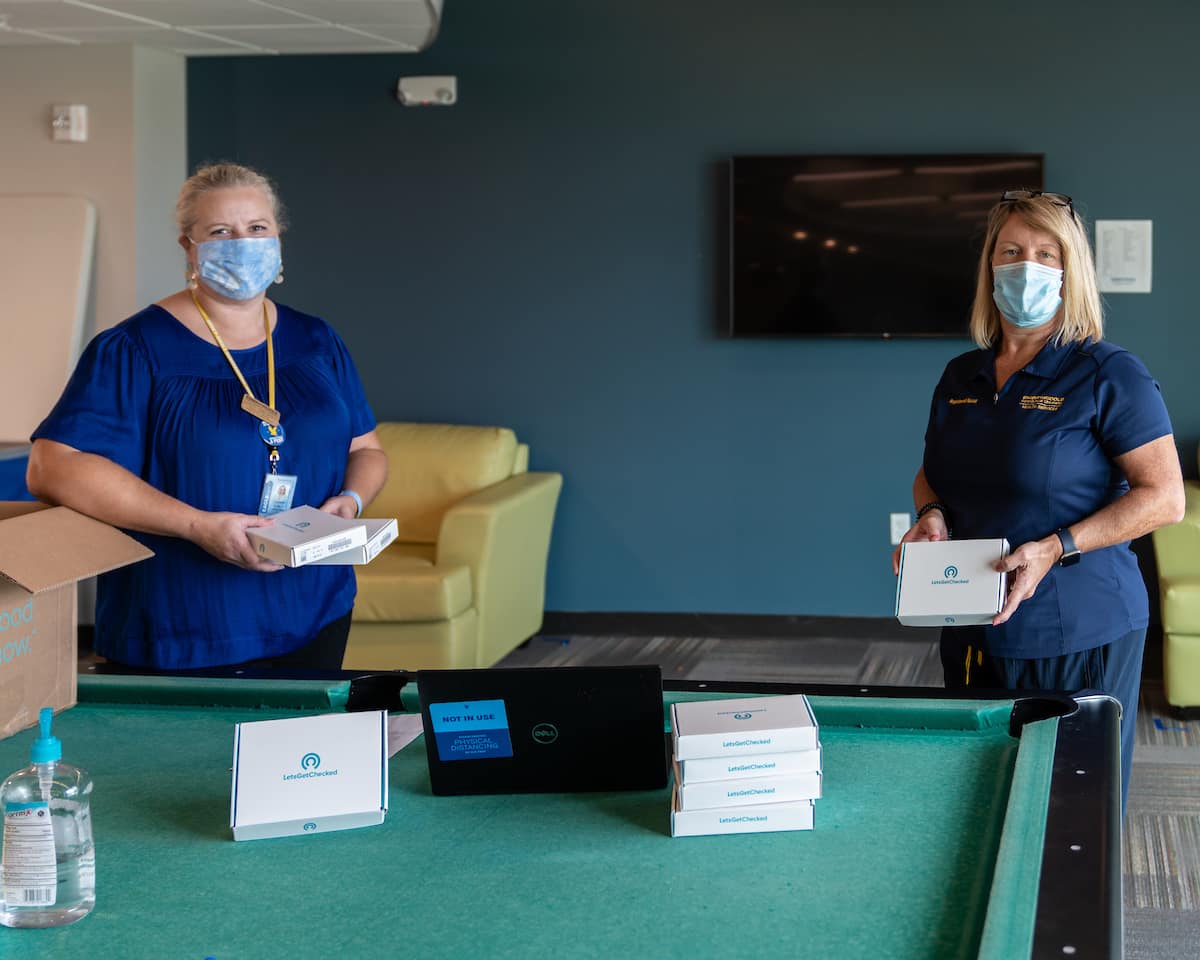 Just as the Transportation Security Administration (TSA) might select you for additional random screening as you move through an airport, Embry-Riddle staff members are intercepting students in residence halls to take part in Covid-19 testing.
The goal of this "sentinel" type testing is to assess a cross-section of the population in Embry-Riddle residence halls each week. The self-administered, FDA-authorized tests involve a lower nasal swab.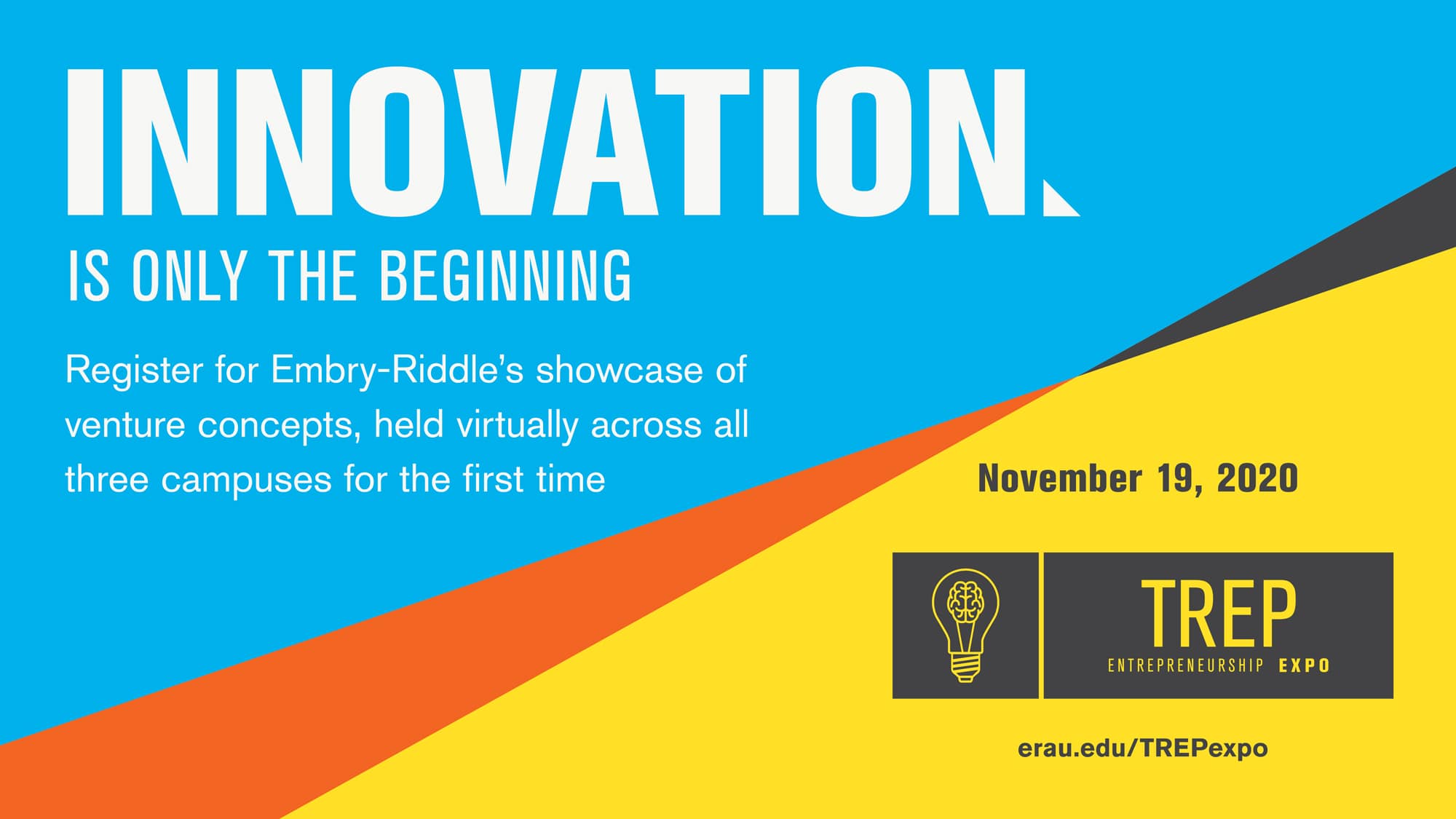 Although Covid-19 testing is serious business, university staff members were working hard to keep it light this week. "Come on down," a staff member said on Wednesday, flagging down a student in New Residence Hall 1 like an enthusiastic game show host. "Come on down! Let's get you tested."
Soon enough, a half-dozen students were parked in socially distanced seating in the lounge area, opening their "Let's Get Checked" test kits. Health Services Director Pam Petrone moved from student to student, answering questions and sharing advice on how to correctly administer the tests. "Take the swab and go up each nostril one time for 10 seconds," she explained. "Don't do anything that's painful."
One of Petrone's helpers, Cindy Bixler, associate vice president for institutional efficiency, chimed in. "Swirl it around in there like you're making cake batter," she said.
Petrone reminded students that they don't have to quarantine after completing sentinel testing, whereas self-quarantine is required for other types of tests provided by Embry-Riddle.
Another helper, Associate Director for the Dean of Students Kristy Amburgey, was also on hand. Dozens of test kits were arranged on the residence hall pool table.
This week, staff members will complete sentinel testing on 166 students on the Daytona Beach Campus. A similar sentinel testing campaign is just getting underway on the Prescott Campus, Bixler said. In addition, screening and contact type testing, which focuses on assessing key groups (i.e., Flight, Athletics, ROTC, on-campus and off-campus students), is continuing to take place every Thursday.
Sentinel test results are currently being returned within about 48 hours, Bixler said. The screening and contact testing results may take a bit longer, and students must self-quarantine as they await those results. Students should be aware that they may be tapped to take one or both types of tests.
A freshman Aerospace Engineering student at Wednesday's sentinel testing said she volunteered in order to gain greater peace of mind. "I'm not feeling sick, but I know some people are asymptomatic, so I wanted to know for sure," she said.
Standing nearby, another student agreed. "It's just a good precaution," she said.
Embry-Riddle publicly releases its aggregated Covid-19 test results every Friday. Test result information is emailed to students, faculty and staff. It is also posted to the special Covid-19 informational page.