Scott Shappell Improves Safety by Factoring in the Human Element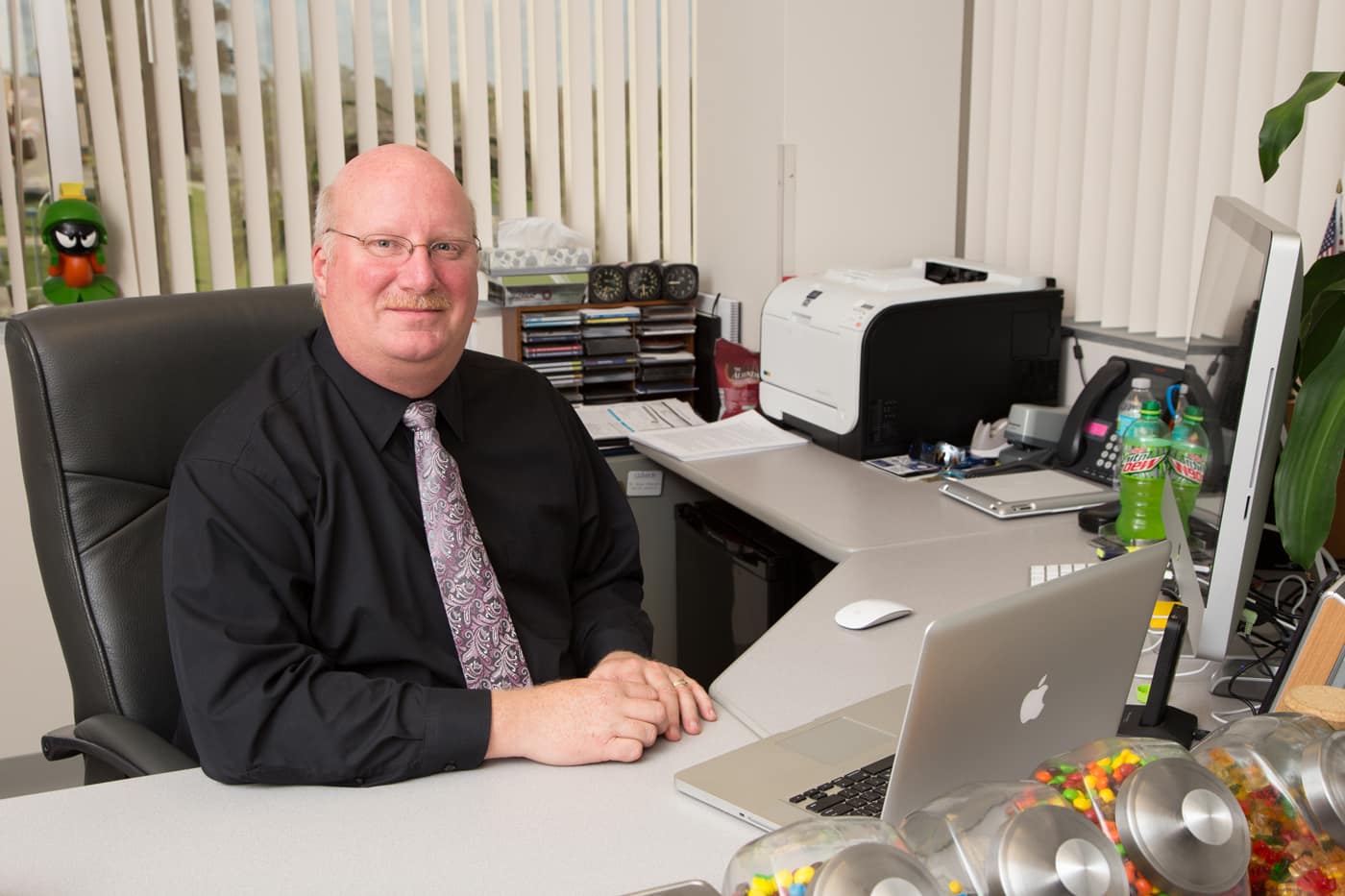 While visiting Galveston, Texas this year for a conference, Scott Shappell reflected on how his life has changed since he last was in the city 27 years ago as a doctoral student.
"I walked on the same seawall I would run on every day when I was younger," says Shappell, now an internationally renowned expert and scholar in the field of human factors. "I remembered running along that seawall wondering, should I join the military, should I do a postdoc or should I do something different?"
Now chair of Embry-Riddle's Department of Human Factors and Behavioral Neurobiology, Shappell says serendipity has played a big role in his life, but he has ended up exactly where he wants to be in his career.
"My career has been everything and more than I ever thought it would be," he says. "I never thought I'd be where I am now."
His experiences led to his most well-known accomplishment – inventing the Human Factors Analysis and Classification System (HFACS), which is widely used and respected across aviation, the military, healthcare and other industries as an essential way to improve safety. The original HFACS pinpoints the role and types of human performance failures that contributed to aircraft accidents. Another version of the framework has been developed to classify workflow disruptions in healthcare settings.
In 2017, Shappell received the Paul R. Chatelier Lifetime Achievement Award for outstanding accomplishments in the field of aerospace psychology, awarded by the Society of U.S. Naval Aerospace Experimental Psychologists.
"Scott Shappell is an internationally renowned author and scholar in human factors," says Douglas Wiegmann, an associate professor of industrial and systems engineering at the University of Wisconsin-Madison, who developed the HFACS with Shappell. "In the 25 years that I've been in the field, I've never known anyone who has been more successful in translating human factors principles into practice. Dr Shappell's impact on aviation human factors and system safety is truly remarkable."
Shappell has produced more than 200 publications and presentations in areas of accident investigation, system safety, behavioral stressors, sustained operations and fatigue. He serves as an elected fellow or member of 10 different organizations and was a consulting editor for the International Journal of Aviation Psychology and a reviewer for six other journals.
"He is so well recognized in his field that I literally cannot walk into a meeting without people knowing him personally or the next generation of professionals introducing themselves by saying that they have read all of his works," says Karen Gaines, dean of the College of Arts and Sciences at Embry-Riddle's Daytona Beach campus.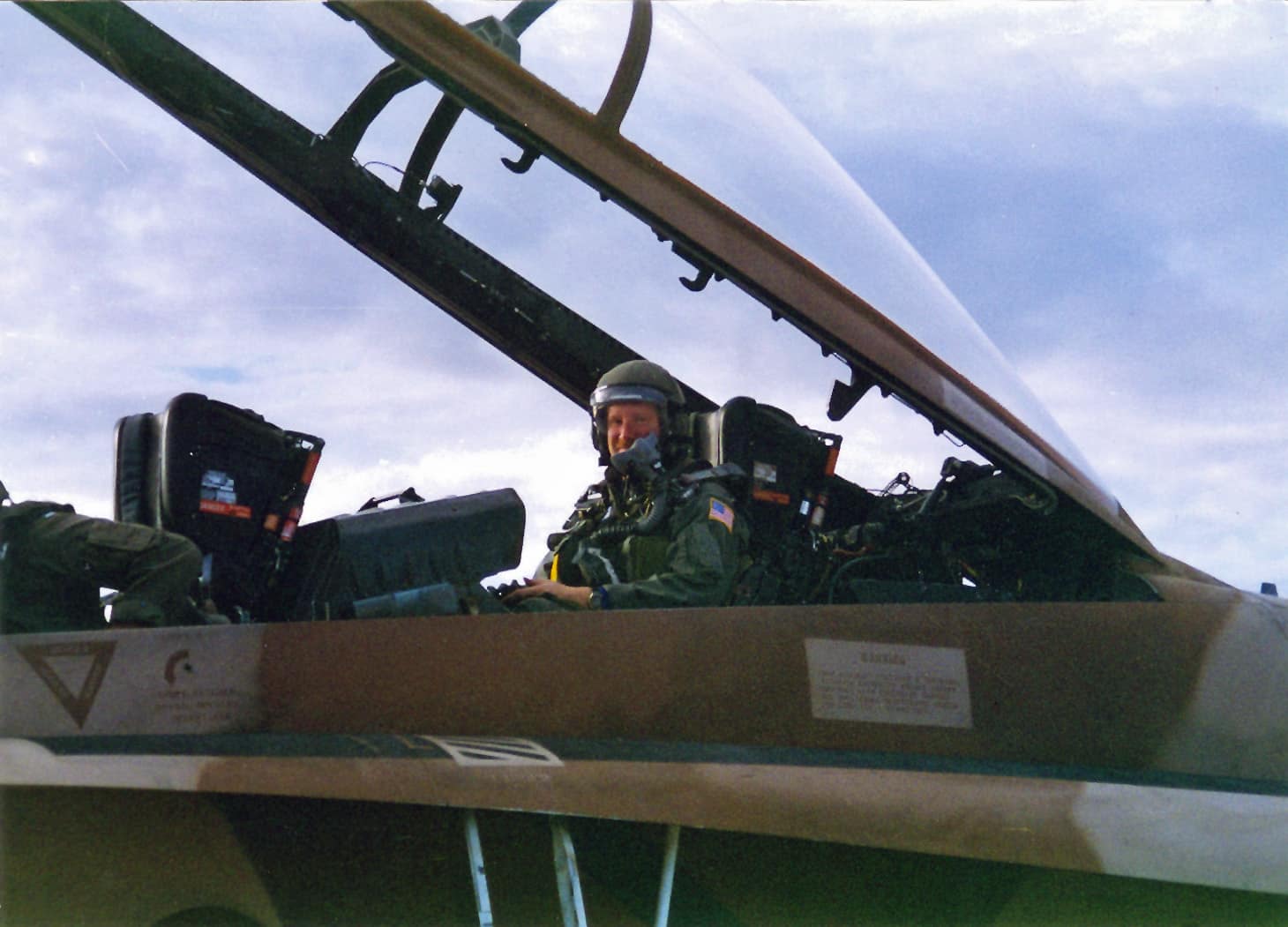 After joining the Navy, Scott Shappell served as the human factors branch chief at the Naval Safety Center. Today, the Embry-Riddle faculty member's well-known and widely used Human Factors Analysis Classification System (HFACS) advances safety across the military, aviation and healthcare fields.
An Unexpected Path
Growing up on a farm in Ohio, Shappell became interested in psychology at Wright State University.
After earning his doctorate in neuroscience from the University of Texas: Medical Branch, he joined the U.S. Navy "on a whim." The choice led him to work in human factors for the military and develop HFACS. He also served as the Human Factors Branch Chief at the Naval Safety Center.
"I was put in charge of human factors of the North Atlantic fleet so it was really accident investigation," he recalls. "I was the human error guy."
Shappell was professor of industrial engineering at Clemson University in South Carolina from 2005 until 2012. He joined Embry-Riddle in fall 2012. With Gaines, he has helped build Embry-Riddle's human factors program into one of the top three in the country – and the only one to offer an undergraduate degree in aerospace physiology. Shappell helped drive the addition of a doctoral program, too.
Alumna Tara Cohen, now a human factors research scientist at Cedars-Sinai Medical Center, says Shappell has been fundamental in developing Embry-Riddle's human factors program into a department dedicated to research and innovation.
"His teaching and guidance pushed me to become an inquisitive scientist with the desire to continuously develop and learn more about the field of human factors," she says.
"I think what we have to offer changes lives," Shappell says. "I know there are people alive today because of what we do."
Editor's Note: This article was originally published in the fall 2018 edition of Embry-Riddle's ResearchER magazine (Vol. 2, No. 2). The ResearchER archives can be found on Scholarly Commons.
Posted In: Human Factors | Security Intelligence and Safety