Do You Read Me?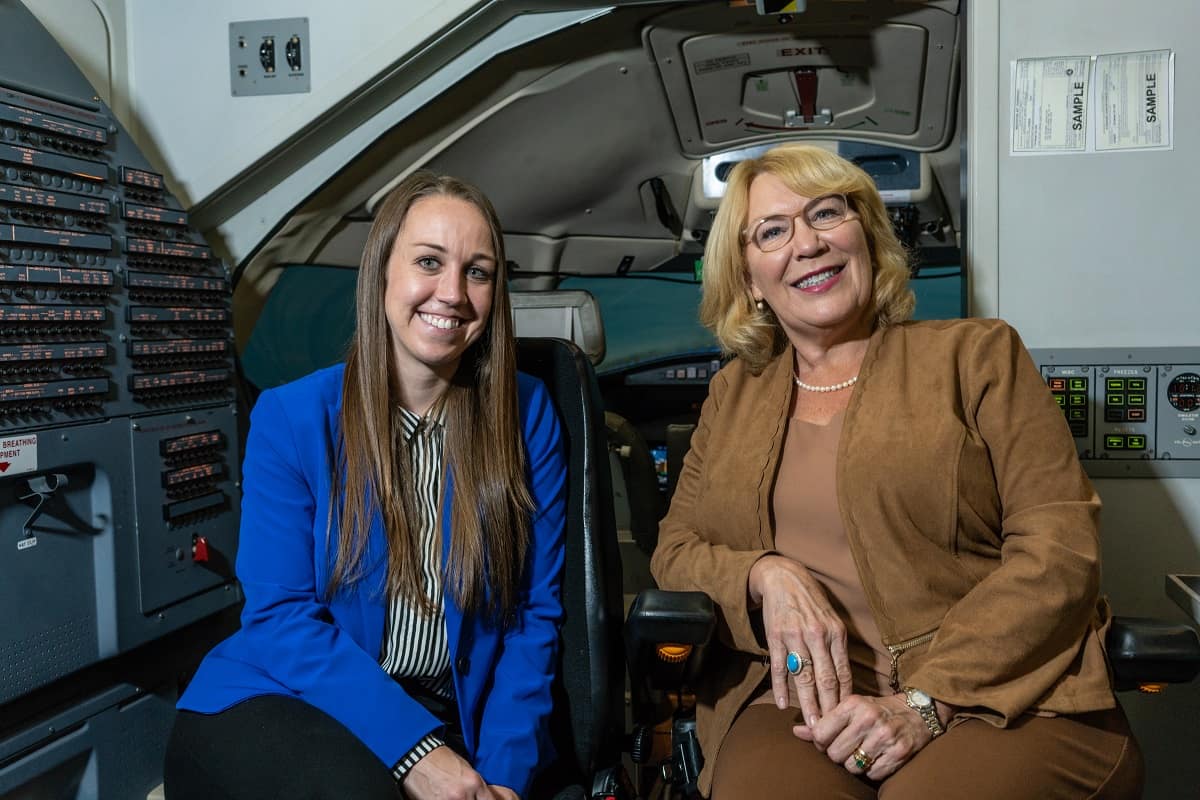 West of Africa's vast Saharan desert, a bomb explosion on the island of Gran Canaria caused air traffic to be diverted to Tenerife North Airport on neighboring island Tenerife on March 27, 1977.
Jets quickly clogged the airport's only taxiway. KLM Flight 4805 surged for takeoff as Pan Am Flight 1736, obscured by heavy fog, remained on the runway, having missed a turn onto the taxiway.
Confusing dialogue preceded the deadliest aviation accident in history:
KLM: We are now at takeoff.
Tenerife tower: Okay, stand by for takeoff, I will call you.
Pan Am (simultaneously): No, uh, we're still taxiing down the runway, Clipper 1736!
[KLM's radio emits a shrill noise.]
Tenerife tower: Papa Alpha 1736, report runway clear.
Pan Am: OK, will report when we're clear.
KLM flight engineer to captain: Is he not clear?
KLM captain: Oh, yes.
Seeing the Pan Am jet too late, the KLM crew desperately tried to lift off. The Pan Am crew made a hard left-hand turn, but the two Boeing 747s collided nearly head-on. The death toll was an astonishing 583.
While aircraft accidents usually have multiple causes, "miscommunication plays a more significant role than many people realize," says applied linguist Elizabeth Mathews, an assistant professor of aerospace and occupational safety at Embry-Riddle Aeronautical University.
Uncovering Hidden Problems
The Tenerife tragedy has been widely cited as an example of a communications-related failure. A systematic Embry-Riddle global survey of approximately 5,000 aviation accident reports from 1990 to 2012 uncovered many more such cases — at least two dozen in which language played a contributory or latent role in the chain of events leading to disaster — in ways that were largely overlooked by investigators.
Veteran air-safety investigator Anthony Brickhouse says the aviation community should pay close attention to the team's findings. "It's incredibly important work," says Brickhouse, director of the Aerospace Forensics Laboratory and associate professor of aerospace and occupational safety at Embry-Riddle. "It has truly opened my eyes to an area that is critical to aviation safety, yet has been under-researched."
Jennifer Roberts, an aviation English specialist at Embry-Riddle's Worldwide Campus, agrees. "We need to have more of this type of research in hand," she says. "We need to prove that if pilots or air traffic controllers don't have the required level of English proficiency, we run the risk of incidents and accidents occurring."
Surprisingly, Embry-Riddle researchers identified certain effects of language proficiency on flight safety not currently addressed within language standards set forth by the International Civil Aviation Organization (ICAO).
For example, Mathews says, the ICAO's language standards make no mention of being able to read English-language operational, safety and training manuals. Other problems include pilots with inadequate English crew-resource management skills; inadequately translated operational manuals; and flight crews and air traffic controllers speaking different languages, she says.
'Authorized to Take Off'
On May 25, 2000, mixed English and French communication contributed to a fatal accident at the Paris Charles de Gaulle Airport.
The British mail carrier Streamline Aviation Shorts 330 was cleared to proceed to runway 27. A passenger jet, Air Liberté Boeing MD-83, taxied to runway 27 around the same time. The jet was cleared to lift off: "Liberté 8807, autorisé au décollage [authorized to take off] 27, 230°, 10 à 15 kts." The mail freighter was told, "Streamline 200 line up runway 27 and wait, No. 2."
The British crew didn't realize the jet had clearance to take off. The Shorts 330 captain asked his co-pilot, "Where is the No. 1?" — meaning the aircraft cleared to take off first.
The ensuing collision killed one of the mail carrier's pilots and seriously injured the other.
"Understanding language as a factor in aviation safety is increasingly urgent as multicultural, multilingual crews become an industry norm," says Mathews, a former linguistic consultant to the ICAO, a United Nations assembly that sets forth safety standards. Under ICAO rules, all pilots and air traffic controllers involved in international flights must demonstrate Operational Level 4 English-language proficiency.
Inadequate English may have played a contributory or a latent role in the crash of Air China Flight 129, a Boeing 767-200ER that crashed into Korea's Mount Dotdae killing 129 people on April 15, 2002. The tower's question to Flight 129 — "Can you landing?" — suggests the controller "may have had inadequate English proficiency," Mathews says.
Similarly, following an April 2, 2012 aircraft accident in Russia, investigators determined that neither pilot demonstrated ICAO Operational Level 4 English-speaking proficiency. Since it was a domestic flight, however, ICAO language standards didn't come into play. The Russian pilots operating a French-manufactured ATR 72-201 twin-engine turboprop failed to de-ice their wings and crashed in a stall shortly after takeoff. Thirty-three of the 43 passengers and crew on board died.
Training and onboard manuals on the ATR 72-201 were in English — a possible latent factor in the accident, Mathews says. According to the accident report, "the actual English proficiency of the [pilot in command] and [first officer] did not allow them to completely understand training materials presented in the English language."
ICAO language standards don't currently require English-reading proficiency. Embry-Riddle research found a number of instances in which inadequate English-reading proficiency may have played a contributory or latent role in an accident.
Minimizing Miscommunication
Mathews, who worked with David Williams, professor of aviation and occupational safety, described her global survey during a May 2018 conference of the International Civil Aviation English Association (ICAEA), hosted by Embry-Riddle.
The research — conducted under the auspices of the university's Language as a Factor in Aviation Safety Center, in collaboration with Georgia State University — began with a list of official, English-language reports of fixed-wing, civilian aircraft accidents from 1990 to 2012. Graduate student Steven Singleton took a deep dive into the reports, annotating evidence of language or cultural issues. Ultimately, the team found 24 unambiguous cases of language problems. The findings underscore the need for specialized training.
More research is needed, Mathews says, but the real solution will require academically and operationally relevant teaching materials; support for effective aviation English teachers; and industry adaptation of training to reflect the fact that most pilots, controllers and maintenance technicians now use English as a foreign language.
Editor's Note: This article was originally published in the fall 2018 edition of Embry-Riddle's ResearchER magazine (Vol. 2, No. 2). The ResearchER archives can be found on Scholarly Commons.
Posted In: Human Factors | Security Intelligence and Safety