Research Park Partner Releases All-in-One Weather Station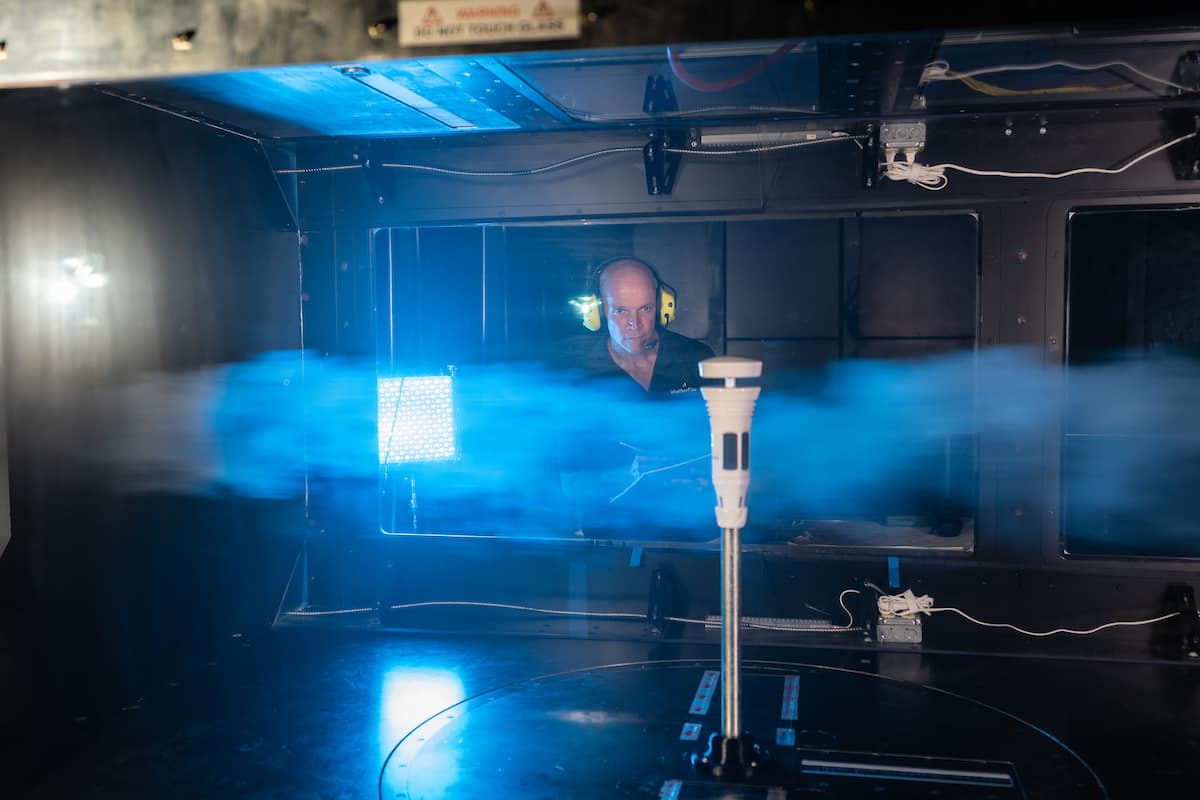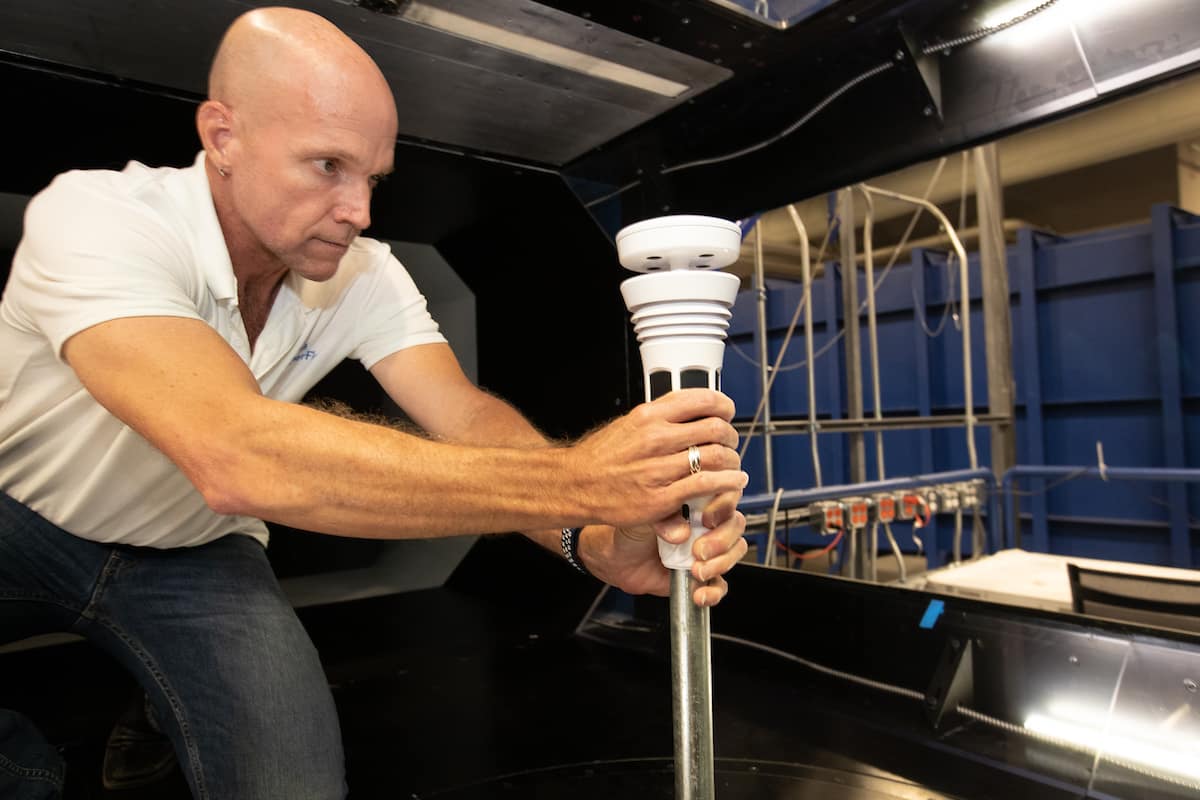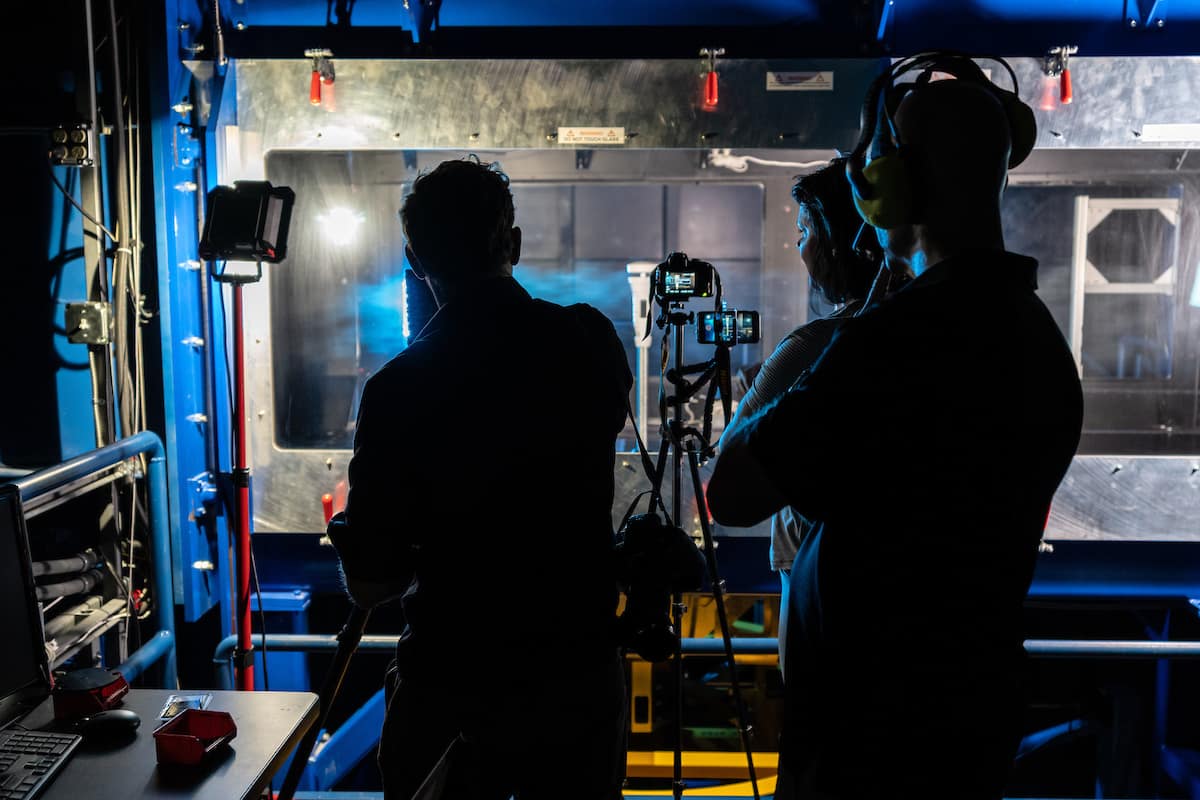 Embry-Riddle Research Park innovator WeatherFlow Inc. continues to bring innovation and jobs to Central Florida, most recently with their latest product, Tempest, a personal weather system centered on a smart phone app that provides real-time data and a pinpoint forecast delivered through a cutting-edge weather station and sophisticated modeling from WeatherFlow's data science team.
"Everybody, from individuals to public agencies, needs more and better weather information than is currently available," said David St. John, technical product lead for WeatherFlow, the nation's leading provider of meteorological insight and data.
WeatherFlow came to Embry-Riddle Aeronautical University's John Mica Engineering and Aerospace Innovation Complex (MicaPlex) in the spring of 2018, merging its technical development with Embry-Riddle resources, such as the university's technologically advanced subsonic wind tunnel. The company is currently testing the hardware element of their Tempest system in the wind tunnel by subjecting it to hurricane-force winds.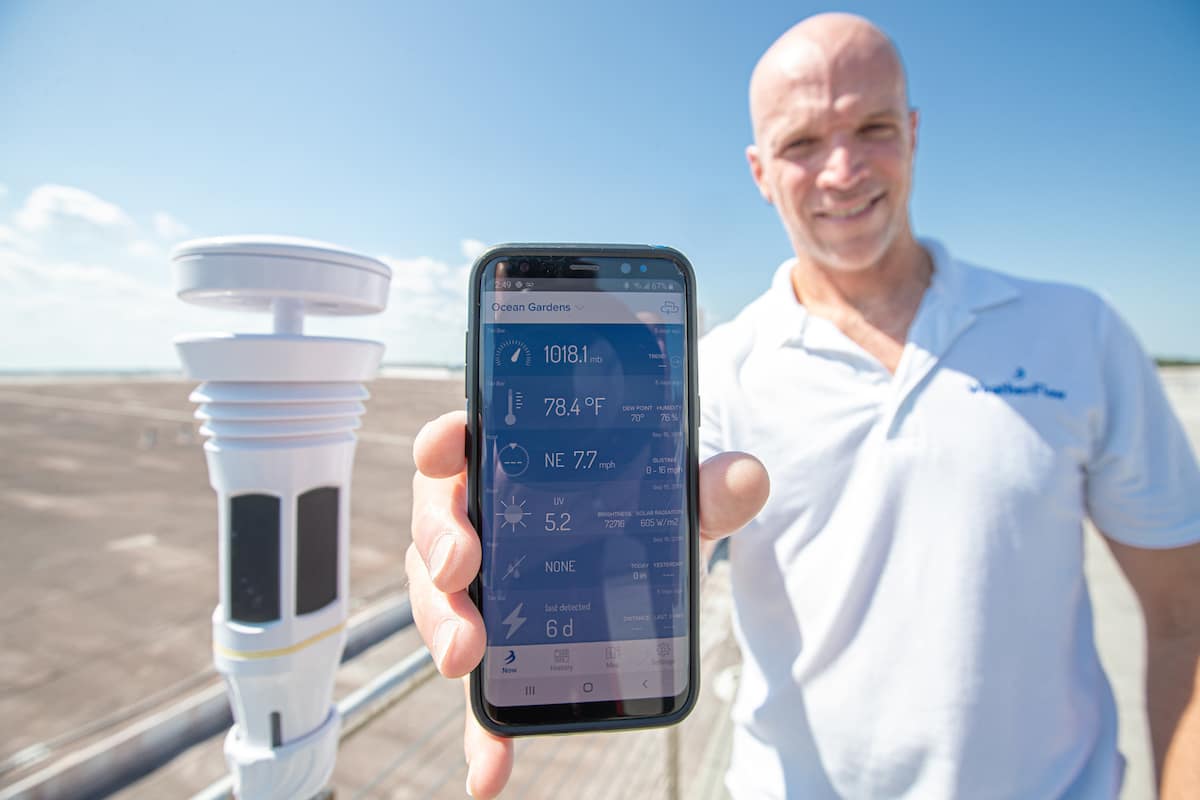 WeatherFlow Inc.'s Tempest weather system delivers real-time data in a smart phone app. (Photo: Embry-Riddle/David Massey)
"We're extremely grateful to be in the MicaPlex — it has been wonderful," said St. John. "We have our R&D office inside the building and a rooftop lab for real-world testing and calibration. We have access to the wind tunnel as well as connections to ERAU professors."
Those connections include Embry-Riddle Distinguished Professor of Aerospace Engineering Dr. J. Gordon Leishman and Dr. Zheng Zhang, a senior research scientist in the University's Aerospace Engineering Department.
The company employs 15 people in the Daytona facility, including several ERAU student interns, and will be adding more team members soon, its management says. The MicaPlex operation is the fastest-growing employee base for the company, which also has facilities in Santa Cruz, Calif., Fort Collins, Colo., and the Boston area.
In addition to providing consumer products and services, WeatherFlow also produces weather data and analysis for various industries as well as the National Weather Service and other divisions of the National Oceanic and Atmospheric Association.
The company has maintained a network with hundreds of industrial-grade weather stations for years. Many stations here in Florida are part of their Hurricane Network, stations that are guaranteed to survive and record hurricane force winds. The consumer-based network just exceeded 10,000 sensing devices, and company officials say they expect that number to rise into the hundreds of thousands over the next couple of years.
Posted In: Applied Science | Engineering | Institutional News