Naval Program Leverages Unmanned Systems to Set Eagles Up for Success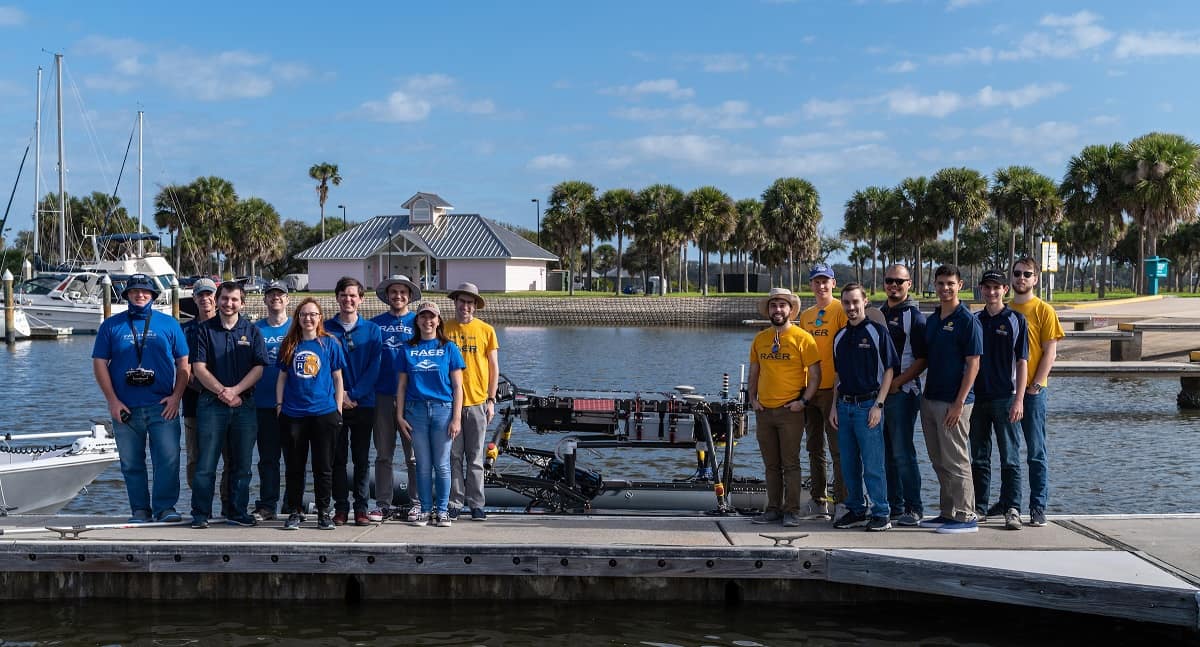 Research funded by the Naval Engineering Education Consortium (NEEC) to provide technology in coordinating aerial, surface and underwater unmanned systems for the U.S. Navy is helping to develop valuable skills for Embry-Riddle Aeronautical University students.
"In this program, students learn the current challenges of maritime unmanned systems and techniques that are used to address these challenges," said Dr. Eric Coyle, associate professor and Ph.D. program coordinator in Embry-Riddle's Department of Mechanical Engineering. "Then, they get to formulate and test their own unique solutions to these issues. These students are highly skilled when they graduate."
The NEEC coordinates project-based research at colleges and universities designed to target the Navy's technology needs. Embry-Riddle has for many years collaborated on such research, and Embry-Riddle students have participated in the RoboBoat, RoboSub and RobotX competitions sponsored by the Office of Naval Research and RoboNation, a community of students, industry leaders and mentors with a shared interest in technology and engineering.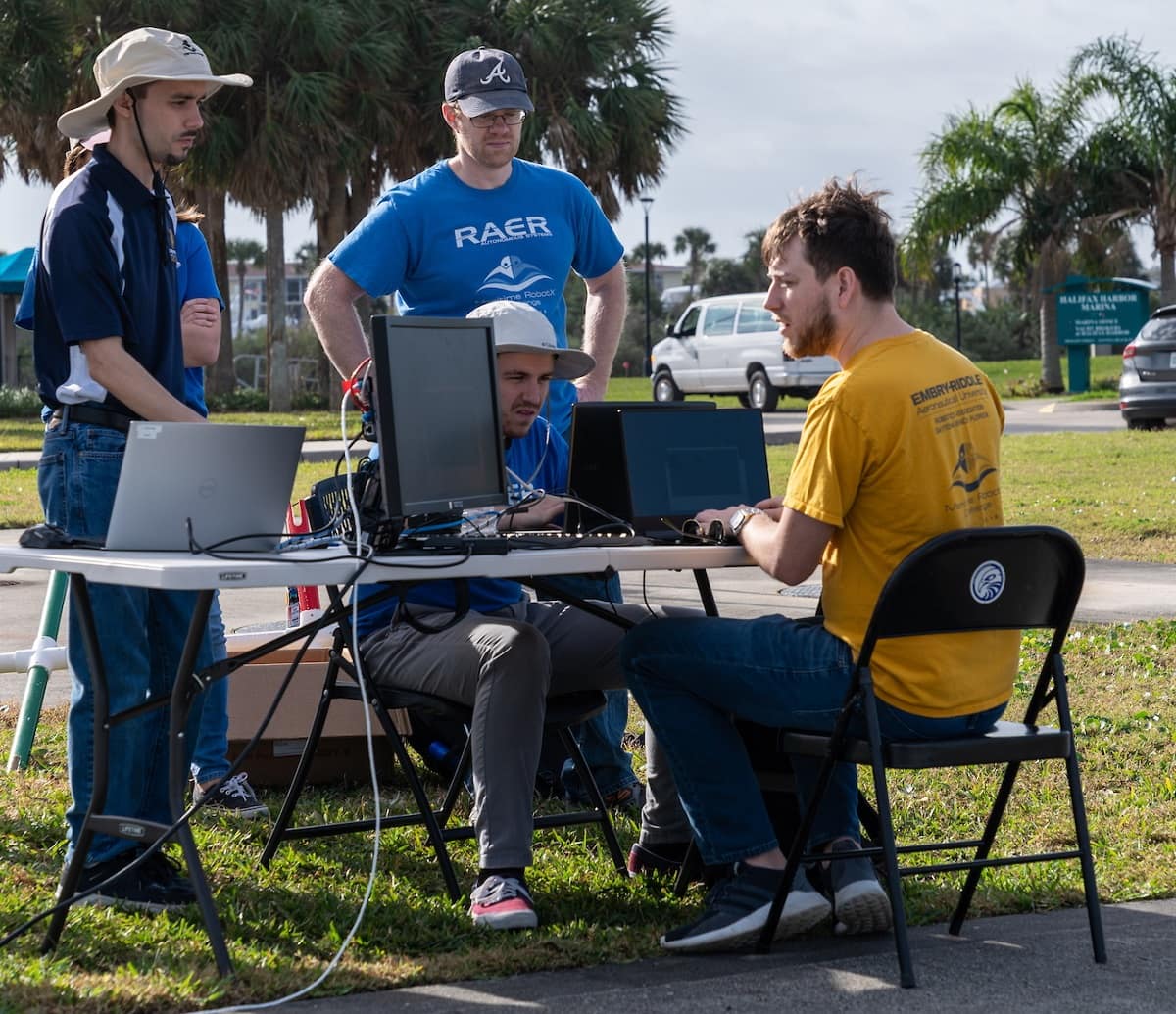 James Hendrickson, Matthew Helms, Eric Coyle and David Thompson work on ground station computers at the RobotX challenge, in 2019.
In the NEEC research, Coyle and five graduate students have developed software that synchronizes perception data gathered by unmanned boats and underwater vehicles, with plans to integrate data from unmanned aerial systems, or drones, later this year. The team has shown how this data can be used to create multi-domain maps of the environment, which can provide situational awareness to operators and autonomous systems by identifying objects of interest and operational hazards.
This data is valuable, for example, when a manned team needs to go ashore. An unmanned boat can scout the area and test the approach, an unmanned underwater vehicle can be used to perceive underwater threats, and an unmanned aerial system can verify the docking location while monitoring the broader surrounding area.
For the surveillance provided by the three types of unmanned systems to be useful, it needs to be coordinated into a single, usable format. The data from the unmanned systems operating in three different domains needs to be "turned into actionable intelligence that leverages the advantages of each data source," Coyle said.
Embry-Riddle students involved in NEEC research work directly with the experts at the Naval Surface Warfare Center Carderock Division Detachment Norfolk (NSWCCD DN).
"Engaging with the NSWC personnel allows students to understand both the needs of the Navy and what type of career they can have working at a NAVSEA Warfare Center," said Coyle. "Students don't realize the breadth of opportunities the Navy provides until they are exposed to them."
Posted In: Engineering | Research | Uncrewed Systems