National Science Foundation Funds Development of First-of-Its-Kind Drone Cybersecurity Curriculum at Embry-Riddle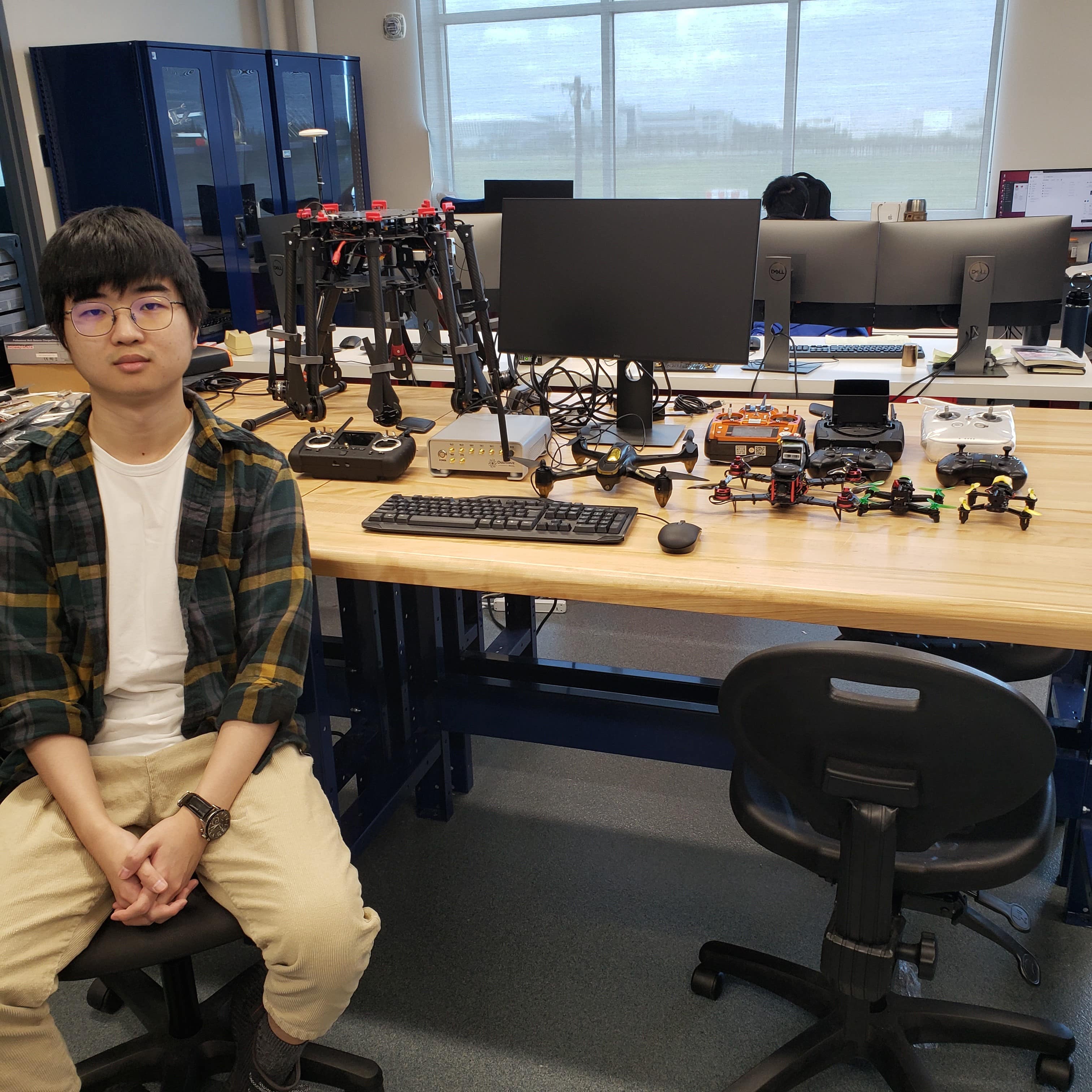 With the support of a $320,000 National Science Foundation (NSF) grant, Embry-Riddle Aeronautical University assistant professor of Electrical Engineering & Computer Science Houbing Song will help develop a hands-on curriculum to educate students in the cybersecurity of unmanned aerial vehicles (UAVs), or drones.
"Embry-Riddle is the perfect place to develop these curriculum materials," Song said, citing the university's extensive UAV and cybersecurity facilities. "I expect this curriculum to be widely adopted by universities in the U.S. and around the world."
The curriculum also serves Embry-Riddle President P. Barry Butler's mission to expand aviation cybersecurity at the university, said Song.
As drones become more prevalent in a wide variety of applications — including remote sensing, search and rescue, structure and site inspections, shipping and delivery, agricultural monitoring, intelligence and reconnaissance — serious cybersecurity concerns have arisen.
As drone technology becomes increasingly sophisticated, and UAVs are used to collect sensitive information with high-resolution cameras, they can become a target for cyberattacks, theft or hacking, Song said — all of which are dangers explored more deeply in classes within the College of Engineering.
"Most drone crashes are due to cyberattacks, such as GPS spoofing," he said, adding that cybercriminals can counterfeit GPS navigation signals then broadcast them at a UAV, effectively bringing the aircraft under their control.
UAVs can also be used as the vectors of cyberattack, conducting unauthorized monitoring; stealing trade secrets, technologies or sensitive information; or causing intentional disruption or harassment.
To develop education materials to train students in how to ward off such threats, Song, located at Embry-Riddle's Daytona Beach Campus, will collaborate with Jiawei Yuan, University of Massachusetts Dartmouth assistant professor of Computer and Information Science, and Xiaolin Xu, assistant professor of Electrical and Computer Engineering at the University of Illinois at Chicago.
It was Dr. Remzi Seker, associate provost for research at Embry-Riddle and the founder of the Cybersecurity and Assured Systems Engineering (CyBASE) Center, who recognized the importance of a curriculum like this, Song said. Dr. Radu F. Babiceanu, director of the CyBASE Center, and Dr. Hever Moncayo, associate professor in the Department of Aerospace Engineering, also supported the idea. Yuan, Song and Xu have previously collaborated on UAV cybersecurity research, including supervising graduate students and publishing several papers.
According to the Federal Aviation Administration, the number of UAVs around the globe is expected to reach 3.7 million by 2022. UAV-related jobs are expected to hit 100,000 by 2025, according to the Association for Unmanned Vehicle Systems International, a UAV industry group. Meanwhile, cybersecurity job openings are supposed to reach 3.5 million by 2021, according to Cybersecurity Ventures.
Yushan Jiang, Embry-Riddle graduate student whose Ph.D. area of study is Artificial Intelligence/Machine Learning for the Internet of Things, will be working on the NSF grant project and predicts it will prepare him to work in the field in the future.
"Dr. Song has been advancing research and education through discovery and innovation at the confluence of AI/machine learning, cybersecurity, communication and networking, and cyber-physical systems," Jiang said. "Working on this project with Dr. Song will lay a firm foundation for integrating education and research, which is helpful for my academic career."
Posted In: Engineering | Research | Uncrewed Systems