Improving Patient Care: Human Factors Study Highlights Handoff Risks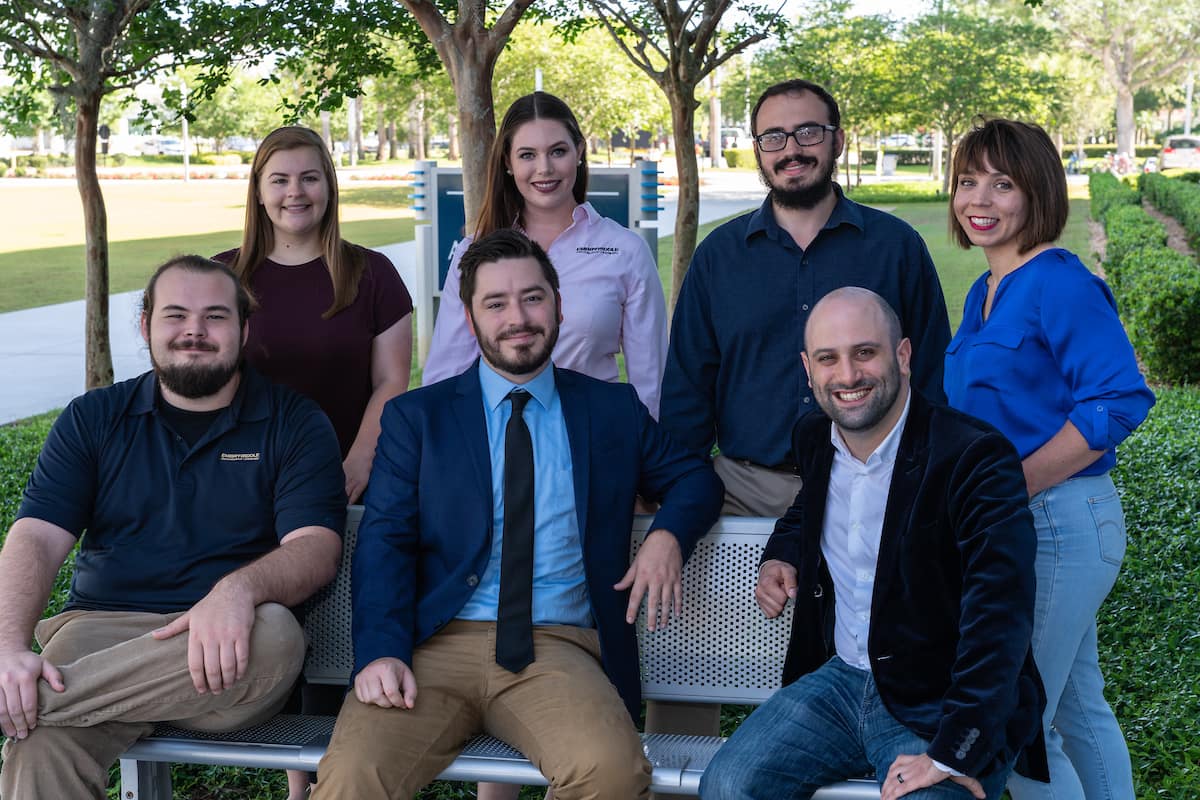 In keeping with Embry-Riddle's intense focus on aviation safety, Embry-Riddle students and faculty at a recent high-level conference highlighted the importance of structured protocols to improve patient healthcare.
"In the world of aviation, clear communication and procedural discipline are critical to safety," said Joseph R. Keebler, associate professor of Human Factors and Behavioral Neurobiology. "Our research applies those same values to help reduce risks in hospital settings, particularly in patient handoff situations."
The goal of the research is to inform best practices in hospitals as well as military medical facilities.
Anesthesia handoffs – when patients are in transition before, during or after surgery – can be especially risky, Keebler noted. Analyzing these transactions, therefore, could help reduce preventable medical deaths, which have been cited as the third-leading cause of death in the United States, after heart disease and cancer. "Estimates of preventable medical deaths range from 200,000 to 500,000 per year in the United States alone," Keebler said. "It's a trillion-dollar problem."
To help shed light on the problem, Emily Rickel, who is simultaneously pursuing her Bachelor's and Master's degrees in Human Factors, completed a far-ranging review of anesthesia handoff protocols described in scholarly literature. Logan Gisick, another student described by Rickel as an important mentor, kicked off the project by setting up a system to organize and analyze relevant articles.
The resulting study, supervised by Keebler and Assistant Professor Dr. Elizabeth Lazzara, was presented at the 2019 International Symposium on Human Factors and Ergonomics in Healthcare conference, which is chaired by Keebler.
Student researcher Emily Rickel. Photo: Embry-Riddle/Daryl LaBello.
Advancing Undergraduate Research
For her efforts, Rickel received an Undergraduate Researcher of the Year Award from the Office of Undergraduate Research on the Daytona Beach Campus.
"The conference was a great opportunity for researchers to share information directly with practitioners," said Rickel, a Jacksonville, Fla., native whose study co-authors included Keebler, Lazzara, Logan, and students Andrew Griggs and Richard Simonson. "The research confirmed that the lack of consensus on best practices in anesthesia handoff protocols needs to be addressed."
To conduct her study, Rickel and her colleagues scoured four different academic databases to identify 391 articles related to anesthesia handoff protocols. Further review revealed that 34 of those articles met research criteria for inclusion in the study. Additional scrutiny of the remaining studies showed a wide variety of handoff protocols and approaches to caregiver training, she said.
Rickel was part of a large group of Embry-Riddle faculty members and students who presented at the conference. A follow-up study will seek to identify the specific types of handoff protocols that work well in healthcare settings, she said. Lazzara, Keebler and their students have submitted that research for publication.
In addition, Keebler is ramping up new research in cooperation with the military, which is particularly concerned about reducing errors when treating injured soldiers. A Defense Health Agency grant provides up to $170,000 in support for the two-year project.
In January, Keebler presented a talk at the U.S. Centers for Disease Control and Prevention regarding Embry-Riddle's human factors research and capabilities. He and his colleagues will also discuss their award-winning efforts to
combat pilot hypoxia in flight
at the Aerospace Medical Association conference in May.
Posted In: Applied Science | Human Factors | Research