Embry-Riddle Research Aims to Blunt Aviation Cyber Attacks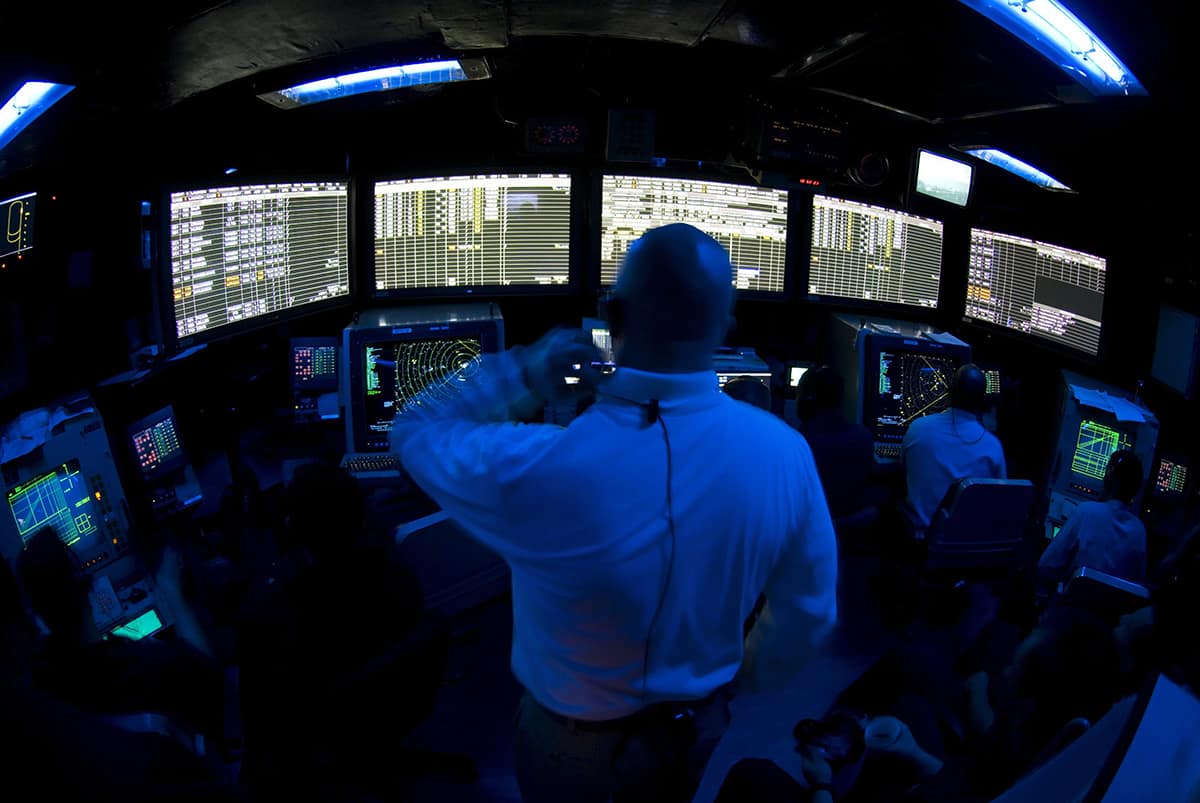 Research is being conducted at Embry-Riddle Aeronautical University to develop artificial intelligence (AI)-based technologies to ward off or mitigate cyber threats involving airplanes, drones and air traffic control, thanks to a $190,000 Cyber Scholarship Program Award from the Department of Defense (DoD).
"What are cyberattack implications for pilots and air traffic controllers working under high-workload and high-stress conditions?" asked Dr. Krishna Sampigethaya, Cyber Intelligence & Security department chair and associate professor at Embry-Riddle's Prescott Campus, where the research is being conducted "How do we design and introduce AI-based security aids that can effectively mitigate attacks in these safety-critical operational environments and better prepare the crew to work with them?"
The award will allow Embry-Riddle to purchase an AI server, Sampigethaya said, and enable students and faculty from a range of disciplines — including security and intelligence, aviation, engineering, human factors and simulation science — to collaborate on this multi-disciplinary research. The project will also include outreach to the U.S. Air Force.
Leveraging a machine learning technique called deep learning, the research will seek to combat cyber threats that are of increasing concern in aviation. Such threats include drone position spoofing attacks, where misinformation may incorrectly indicate to an air traffic controller the presence of a drone in a certain location. Or, a drone that has suddenly gone rogue in airspace after being compromised by a cyberattack. These types of threats can challenge a crew's problem-solving skills, situational awareness and decision-making.
Deep learning can use highly unstructured data from a variety of sensors monitoring an airspace and identify previously unrecognized patterns. The resulting capability can, for instance, quickly detect if a drone is actually present in a certain position, as well as identify compromised drones and forecast their behaviors to mitigate threats.
In 2019, the Prescott Campus was named a Department of Homeland Security/National Security Agency (DHS/NSA) Center of Academic Excellence for Cyber Defense Education (CAE-CDE). According to Sampigethaya, this project aims to prepare students not only to excel in aviation and aerospace sectors, but also in other industries where AI, autonomy and cyber security are emerging.
"As the world's top university for aviation and aerospace, we will enable a holistic training for the future pilot and air traffic control workforce to optimally perform and execute highly specialized skillsets in the presence of emerging cyberattacks," said Sampigethaya. "And as a DHS/NSA-certified cybersecurity program, we will graduate future cyber defenders with a comprehensive educational experience that is multi-disciplinary."
Posted In: Aviation | Human Factors | Security Intelligence and Safety | Uncrewed Systems