Embry-Riddle Expands Free, For-Credit Online Courses for Florida and Arizona High School Students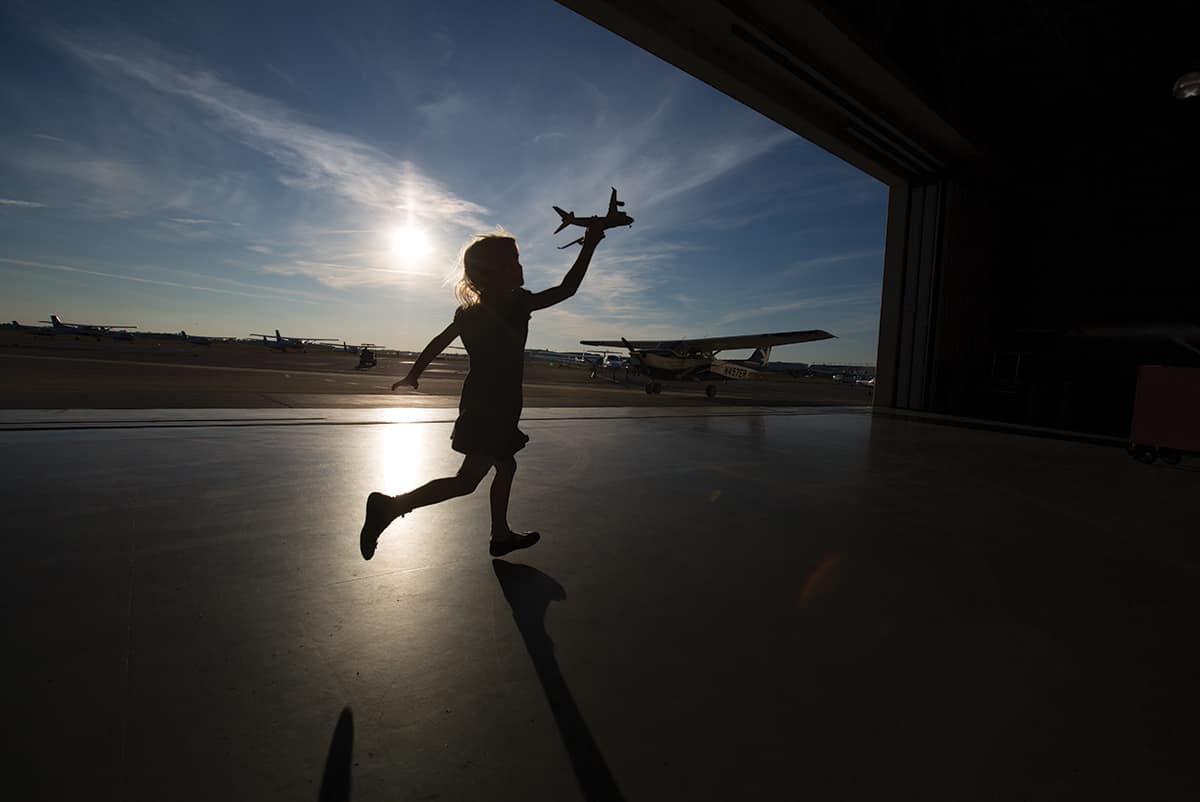 All high school junior and senior students across Florida and Arizona are being offered a slate of free, for-credit online courses through Embry-Riddle Aeronautical University — the world's leading aviation and aeronautical institution.
Driven by its mission to inspire a passion for science, technology, engineering and mathematics (STEM) education in young people, Embry-Riddle has expanded its free course offerings to include seven for-credit introductory aviation classes, all available online and none requiring previous college education.
The high school courses are listed as follows:
Aeronautics Pathway (ASCI 202)
Aviation Legislation (ASCI 254)
Introduction to Computers & Applications (CSCI 109)
Foundations of Biology (BIOL 120)
History of Aviation in America (HIST 130)
Meteorology (WEAX 201)
Introduction to Sociology (SOCI 210)
"Over the past 25 years, Embry-Riddle has pioneered remote learning and developed an exceptional platform for instruction and student engagement," said Embry-Riddle President P. Barry Butler. "That experience puts us in a unique position to help students continue to learn and develop a sense of wonder for our world, even while they're out of school."
Offering free, for-credit online courses to high school students in Florida and Arizona reflects Embry-Riddle's overarching goal to inspire more young people to pursue careers in STEM fields, Butler added.
Mori Hosseini, chairman of Embry-Riddle's Board of Trustees, said, "Helping businesses advance STEM innovation and job growth is an important way that Embry-Riddle serves its communities and industry partners, and helps bolster economic progress, particularly in Florida and Arizona, the states that host our two residential campuses. As a pioneer in online education, Embry-Riddle has a wonderful opportunity to give back to our communities during the current health crisis."
To enroll, students must have a 2.75 GPA. An unofficial transcript is required. Enrollment for these courses is taking place March 23-27. Email Worldwide Campus Dual Enrollment Director Joseph Hoffman at dualenrollment@erau.edu for more information.
More Free Online Options for Everyone
In addition, two no-cost massive open online courses (MOOCs) also remain open and available to all students.
"Aviation 101" is geared toward learners of any age. Exploring aerodynamics, airport operations, air traffic control and a variety of other topics in a nine-lesson video series, the course offers participants a head-start on pursuing a variety of high-paying jobs throughout the aviation industry.
Aviation 101 — a free, self-paced, online Introduction to Aviation course — is available now.
"Aviation is Your Future," an introduction to aviation for children aged 8 to 17, is a self-paced, six-hour online course that introduces young people to aviation fundamentals. The course explores basic aspects of flight, as well as teaches participants how to identify major parts of an airplane, describe the flight characteristics of a helicopter and discuss space exploration.
The next "Aviation is Your Future" course is scheduled to run through May 30.
For the past seven years, U.S. News & World Report has ranked the undergraduate offerings of Embry-Riddle's Worldwide Campus among the top five programs in the nation. Through our Gaetz Aerospace Institute, Embry-Riddle has also geared STEM-focused enrichment and dual-enrollment programs to more than 2,400 high school students in Florida annually. Further still, the university's K-12 Outreach department collaborates with schools and Boys and Girls Clubs to provide activity booklets focused on STEM education.
Posted In: Aviation | Computers and Technology | Institutional News