Military Times Names Embry-Riddle One of the Nation's Best for Veterans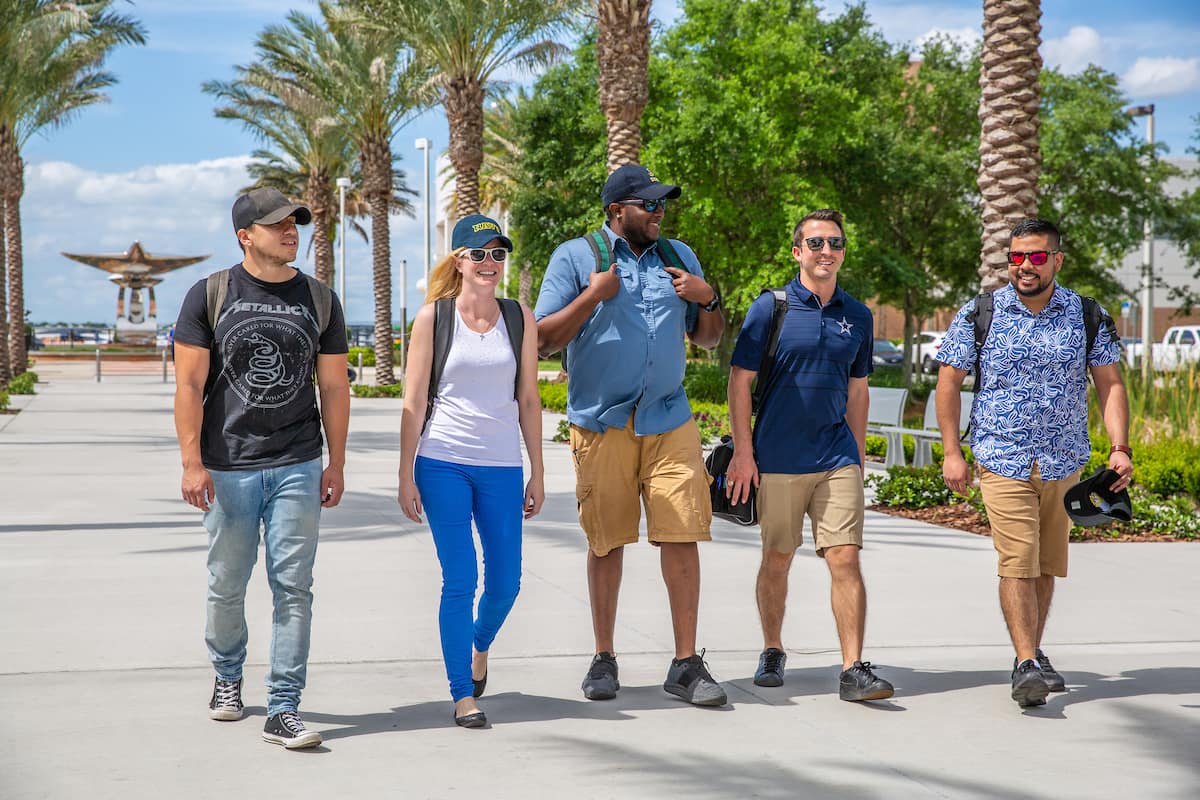 For the third consecutive year, Military Times has named Embry-Riddle Aeronautical University among its Best for Vets: Colleges 2020 rankings, based on outstanding educational services to student veterans and dependents of veterans.
George Altman, the Military Times editor in charge of rankings, said that "fewer than half of the roughly 500 colleges and universities that competed for the recognition earned the right to call themselves Best for Vets in 2019. Their efforts should be commended."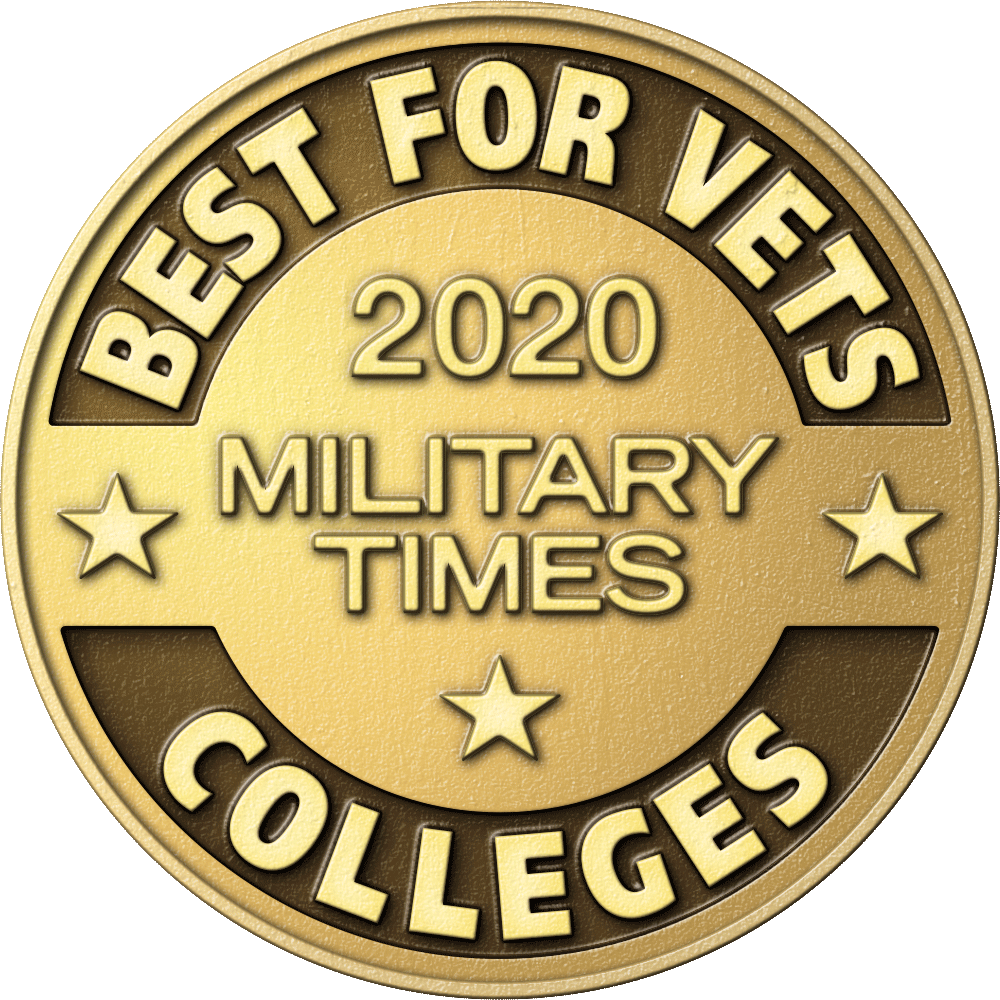 The Best for Vets: Colleges 2020 rankings encompass four categories of four-year, two-year, online/nontraditional and career and technical colleges.
Embry-Riddle's Worldwide Campus ranked No. 10 in the United States in the online/nontraditional category. The University's Daytona Beach, Fla., and Prescott, Ariz., campuses were also named among the nation's Best for Vets.
In January 2019, Embry-Riddle's online bachelor's degree programs for military veterans were rated No. 1 by U.S. News and World Report.
Serving Those Who Serve
Across Embry-Riddle's three campuses, Embry-Riddle served some 33,000 students university-wide, and about 19,000, or 57 percent of them were veterans, members of the military or military dependents. A number of Embry-Riddle faculty members as well as Trustees are veterans.
"We're honored to be named among the nation's Best for Vets institutions," said Embry-Riddle President P. Barry Butler. "The University's legacy of support for members of the military dates back to our founding. We have long recognized that service in the military provides individuals with invaluable skills, particularly self-discipline, communication and teamwork and an appreciation for a strong safety culture. All of those skills are essential in the aviation and aerospace fields. Embry-Riddle is proud to serve those who serve."
AFROTC Detachment 157, founded at Embry-Riddle in 1972, now produces the most rated officer candidates for the Air Force outside of the Air Force Academy.
The Air Force Association Outstanding ROTC Cadet of the Year award in 2018 went to Austin Fischer, a cadet with AFROTC Detachment 028 on Embry-Riddle's Prescott, Ariz., campus. Embry-Riddle also offers opportunities with the Army and Navy ROTC as well as the Marine Corps Platoon Leaders Program.
After its founding in 1926 by U.S. Army pilot John Paul Riddle and entrepreneur T. Higbee Embry, Embry-Riddle trained airplane pilots immediately after World War I. When World War II erupted, allied nations sent thousands of young men to several Embry-Riddle centers to be trained as pilots and aviation technicians. During the Korean War, the U.S. Air Force contracted with Embry-Riddle to train airmen in aviation maintenance.
In 1970, Embry-Riddle Worldwide offered its first courses at Fort Rucker and currently operates campuses on approximately 90 military installations around the world. The University holds contracts with the U.S. military that designate Embry-Riddle as the only institution allowed to offer face-to-face aviation courses to U.S. military stationed in Europe, Japan and Korea.
Finally, Embry-Riddle offers two transition programs for military members. The Microsoft Software & Systems Academy (MSSA) prepares transitioning military members for civilian jobs in IT. The Aviation Maintenance Technology SkillBridge initiative is an intensive nine-week program that trains transitioning service members, military spouses and veterans, and connects them with aerospace hiring partners.
Best for Vets
In compiling the Best for Vets rankings, Military Times evaluates institutions in five categories: University Culture, Academic Outcomes, Quality, Student Support, Academic Policies and Cost & Financial Aid.
To be considered for the Best for Vets: Colleges 2020 ranking, general education institutions must offer bachelor's or graduate degrees or both. They must also complete the Best for Vets survey. Institutions in the rankings tend to participate in the Yellow Ribbon program and can demonstrate their support for the three major military and veteran education agreements: Principles of Excellence, 8 Keys to Veterans' Success and the most recent Department of Defense Memorandum of Understand.
To view the full Military Times rankings, go to Best for Vets: Colleges 2020.
ABOUT MILITARY TIMES
The Military Times digital platforms and newsweeklies are the trusted source for independent news and information for service members and their families. The military community relies on Air Force Times, Army Times, Marine Corps Times, Navy Times and Rebootcamp for reporting on everything important to their lives, including: pay, benefits, finance, education, health care, recreational resources, retirement, promotions, product reviews, and entertainment. Military Times is published by Sightline Media Group. To learn more, visit www.militarytimes.com.
Posted In: Aviation | Computers and Technology | Institutional News