Embry-Riddle Emphasizes Accountability Following Unsafe Club Event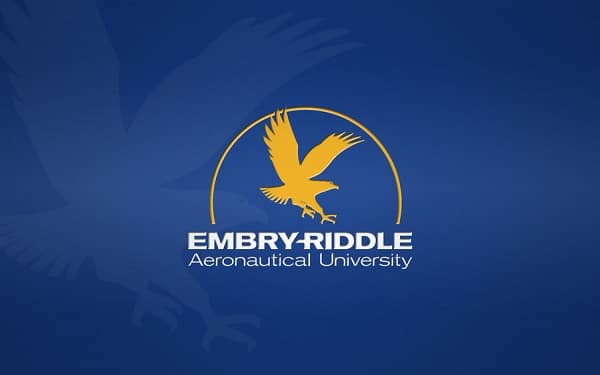 The incidence of Covid-19 remains low across both of Embry-Riddle Aeronautical University's residential campuses, with only five students currently in isolation and under care – four on the Daytona Beach, Florida campus and one on the Prescott, Arizona campus.
Out of an abundance of caution, however, and to keep others safe, the university has mandated quarantine for 43 students enrolled at the Daytona Beach Campus who had close contact with a sick classmate following an unsafe off-campus club event. The sick student is in isolation. Students at the club event took part in physical activities off campus without face coverings or physical distancing, in violation of the university's strict safety protocols.
Embry-Riddle learned of the unsafe club event after a student developed symptoms of Covid-19, which was confirmed by testing. Contact-tracing efforts revealed that the student and many others had participated in off-campus club activities involving face-to-face contact without masks.
The quarantined students are awaiting their Covid-19 test results. Embry-Riddle announces its latest test results every Friday and therefore will update the university community again on Oct. 9. Test results can always be found online via our Covid-19 informational webpage.
Before the fall 2020 semester began, Embry-Riddle set forth rigorous safety protocols, based on U.S. Centers for Disease Control & Prevention guidelines, to help prevent the spread of Covid-19. Everyone in the Embry-Riddle community is required to wear a face covering, stay six feet apart and have a daily wellness check – with no exceptions. The university has repeatedly emphasized that health precautions must be followed both on and off campus, by everyone.
Accountability and personal discipline remain core principles of Embry-Riddle's Path Forward plan. The university today reiterated that violations of safety protocols will not be tolerated.
Consequences for High-Risk Behavior
Any student engaging in high-risk behaviors that put the university community at risk may be in violation of student Honor Codes or Standards of Conduct.
Students who willfully violate Embry-Riddle rules will be subject to disciplinary action, potentially including immediate expulsion without a refund. For Daytona Beach Campus students, refer to the Honor Code, and in particular, the Failure to Comply section. For Prescott Campus students, the Standards of Conduct can be found here; the Failure to Comply section is on page 22.
Any employee who refuses to comply should be reported to Human Resources, as outlined in the APPM. Faculty or staff who fail to wear a face covering, get a wellness check or Covid-19 test if instructed, or follow other university safety rules will be subject to disciplinary action.
Safety Requirements
If you are sick, quarantine. Do not show up for classes, work, clubs, or weekend events.
Everyone must have a wellness check every 24 hours before spending time at Embry-Riddle.
Face coverings are mandatory in all common areas, both indoors and outdoors.
Physical distancing (six feet apart) is also required at all times.
Wash your hands regularly and avoid touching your face.
Get your flu shot as early as possible.
Those selected to undergo mandatory diagnostic Covid-19 testing must self-quarantine if they are instructed to do so. (Note: Self-quarantine is generally not necessary for sentinel testing, as outlined above, but it is required for screening and contact testing as well as rapid testing.)
Please review our Covid-19 information page and Frequently Asked Questions.