Eagle Turns Real-Life Passion for Racing Into eSports Win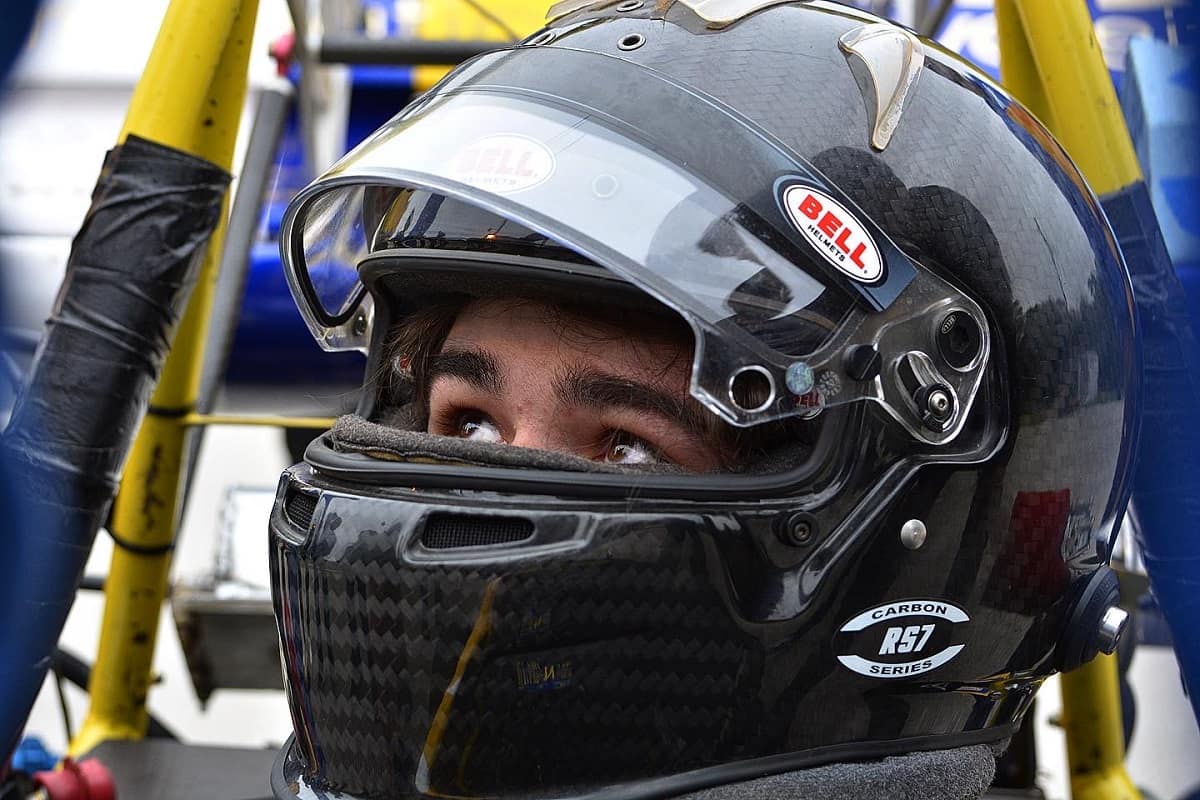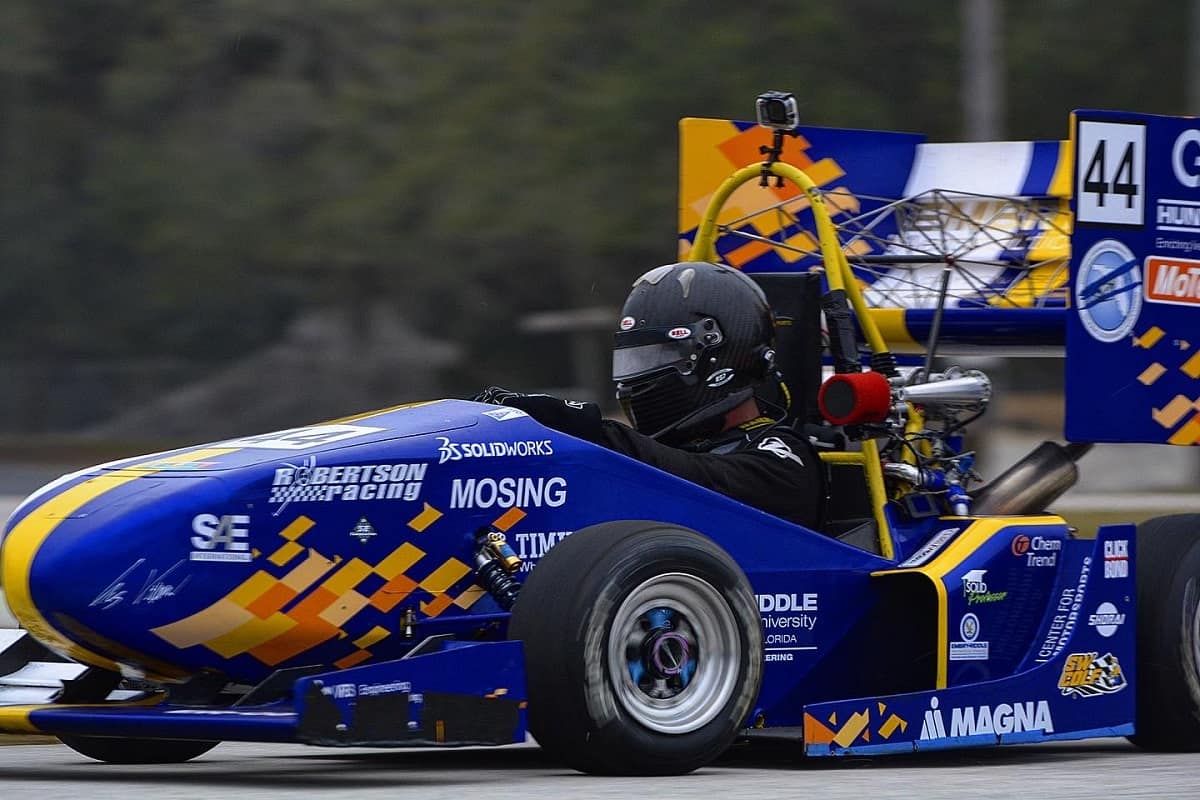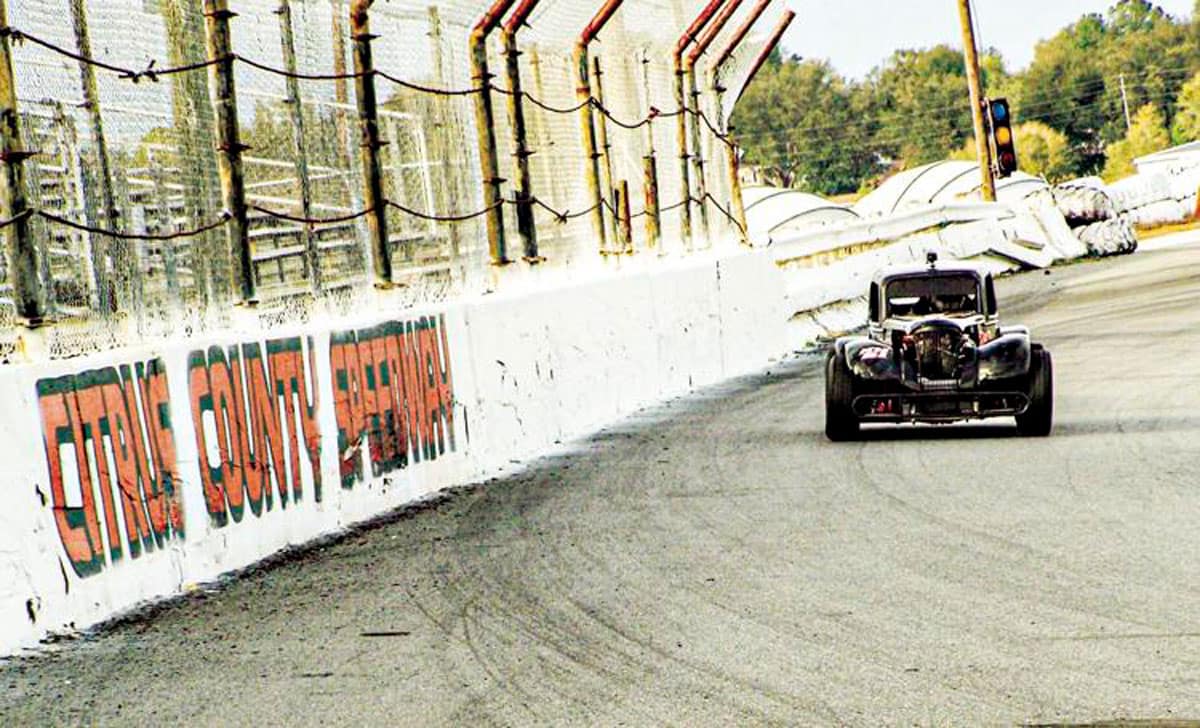 Freshman Colton Salek never thought of video game racing as anything more than a simple hobby, but once the Covid-19 pandemic struck and he couldn't get out to the track as often to rev the engines on real racecars anymore, he started to see his hobby differently.
"Once Covid hit, a lot of real-life NASCAR drivers started to put up events on iRacing, and it became more serious," said Salek, who recently won first place in the eNASCAR College iRacing Series, netting himself a $3,000 scholarship along with a shot to compete for the $50,000 total prize pot being offered by CSL eSports.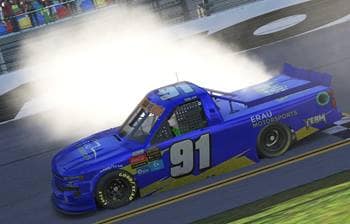 Colton Salek's sim-racecar was emblazoned with the logo of ERAU Motorsports, a student organization on campus that designs and builds single-seat hybrid electric racecars. (Photo: eNASCAR)
Although Salek has only attended Embry-Riddle Aeronautical University for less than a year, he has already found his tribe. In addition to having raced dirt go-karts for the past six years — he started racing legend cars, a cost-conscious style of automobile constructed to replicate on smaller-scale American cars from the 1930s and 1940s, last February — he is also a member of ERAU Motorsports. Embry-Riddle's Formula SAE team, ERAU Motorsports is a student-run organization that designs and builds single-seat combustion racecars. Additionally, Salek is a driver on the sim-racing team at the Daytona Beach Campus, which backs up to one of his favorite attractions, the Daytona International Speedway — campus is so close, in fact, that professional drivers like Chase Elliot have stopped by for tours.
With so many organizations and activities readily available for speed-hungry students to get involved in at Embry-Riddle, Salek is even considering a change in major, from Aerospace Engineering to Mechanical Engineering, where he can further align his passions to his degree path, focusing his time on the High-Performance Vehicles track.
"I think sim-racing and real-life racing is a pretty good balance," the Tampa, Florida, native said. "They both help me prepare for the other."
Helping students prepare for high-paying jobs in the industry is what the many hands-on activities on campus are all about, according to Patrick Currier, professor and associate chair of the Mechanical Engineering Department, who also is the lead advisor for the EcoEagles team, which competes annually in the EcoCAR Mobility Challenge.
"Much like racing drivers, engineering students are passionate about practicing their skills," Currier said. "We try to create experiences on campus, like Formula SAE and EcoCAR, which enable students to use the engineering skills they are learning in the classroom. Students who take advantage of these programs are highly desired by industry and often earn higher starting salaries than their peers."
Next, Salek will try out to be a driver for ERAU Motorsports — but not before qualifying for the next round of the eNASCAR competition.
"I'm hoping to get more friends to participate, as well," he said. "Hopefully, we'll have more than one Embry-Riddle car at the next race!"
Posted In: Computers and Technology | Engineering