Award-Winning Embry-Riddle Engineer Shares Thought Leadership on How 5G Impacts Aviation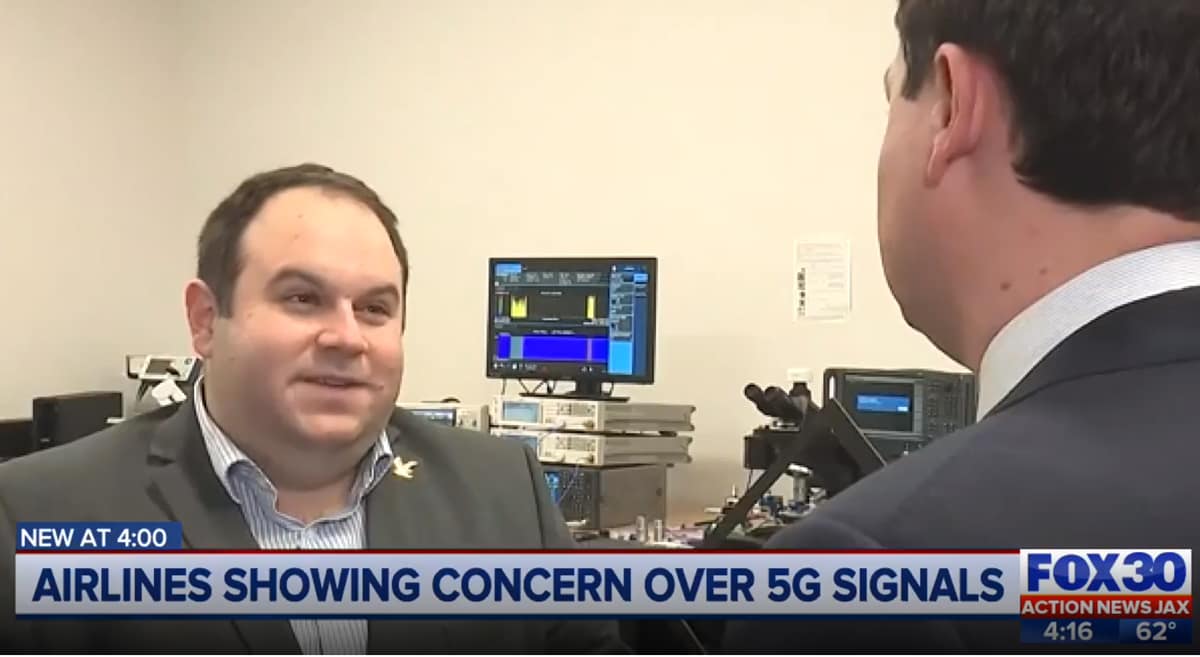 In keeping with Embry-Riddle Aeronautical University's role as a thought leader in the area of aviation safety, faculty member Dr. Eduardo Rojas-Nastrucci has been contributing to public discourse about 5G networks.
Rojas, winner of a National Science Foundation Early Career Award and a Most Promising Engineer award from Great Minds in STEM, serves as an associate professor in Embry-Riddle's Department of Electrical and Computer Engineering. He is also the director of the Wireless Devices and Electromagnetics Laboratory (WiDE Lab) at Embry-Riddle's Research Park.
Recently, Rojas has handled numerous interviews with journalists seeking objective, authoritative information about 5G technology and aviation safety. Here is one example of the widespread coverage.
What's the issue?
U.S. airlines warned on Jan. 17 that "immediate intervention is needed" to avoid significant air travel and cargo transport delays triggered by the expansion of ultra-fast 5G or fifth-generation cellular networks – an event scheduled for Jan. 19.
Some experts have reported that 5G ground stations could interfere with aircraft navigational systems, compromising aviation safety. In response, the FAA has prohibited pilots from using key sensing devices – called radar or radio altimeters – during landings at some 80 locations near key 5G sites. Airlines for Americas (A4A), an industry trade organization, this week submitted a letter to transportation officials warning of travel and shipping "chaos."
Altimeters tell airplane and helicopter pilots when they need to pull up or go around a tower, mountain or other obstacle to avoid a crash. On aircraft, radar altimeters operate at frequencies that are close to the range used by 5G transmitters. A study by the nonprofit organization RTCA found that the potential for communications interference is real. If 5G wireless networks disrupt aircraft navigational equipment, it could force airlines and other aircraft, including medical helicopters, to avoid flying in poor weather conditions.
On Jan. 18 – a day before the scheduled expansion of 5G – two cellular service providers, Verizon and AT&T, said they would postpone expanding 5G service near some airports, in an effort to ease concerns.
Video is available to news media. Journalists covering this issue are invited to contact Embry-Riddle's public relations staff.