Astronaut Scholarship Helps Propel Eagle's Dreams of Space Research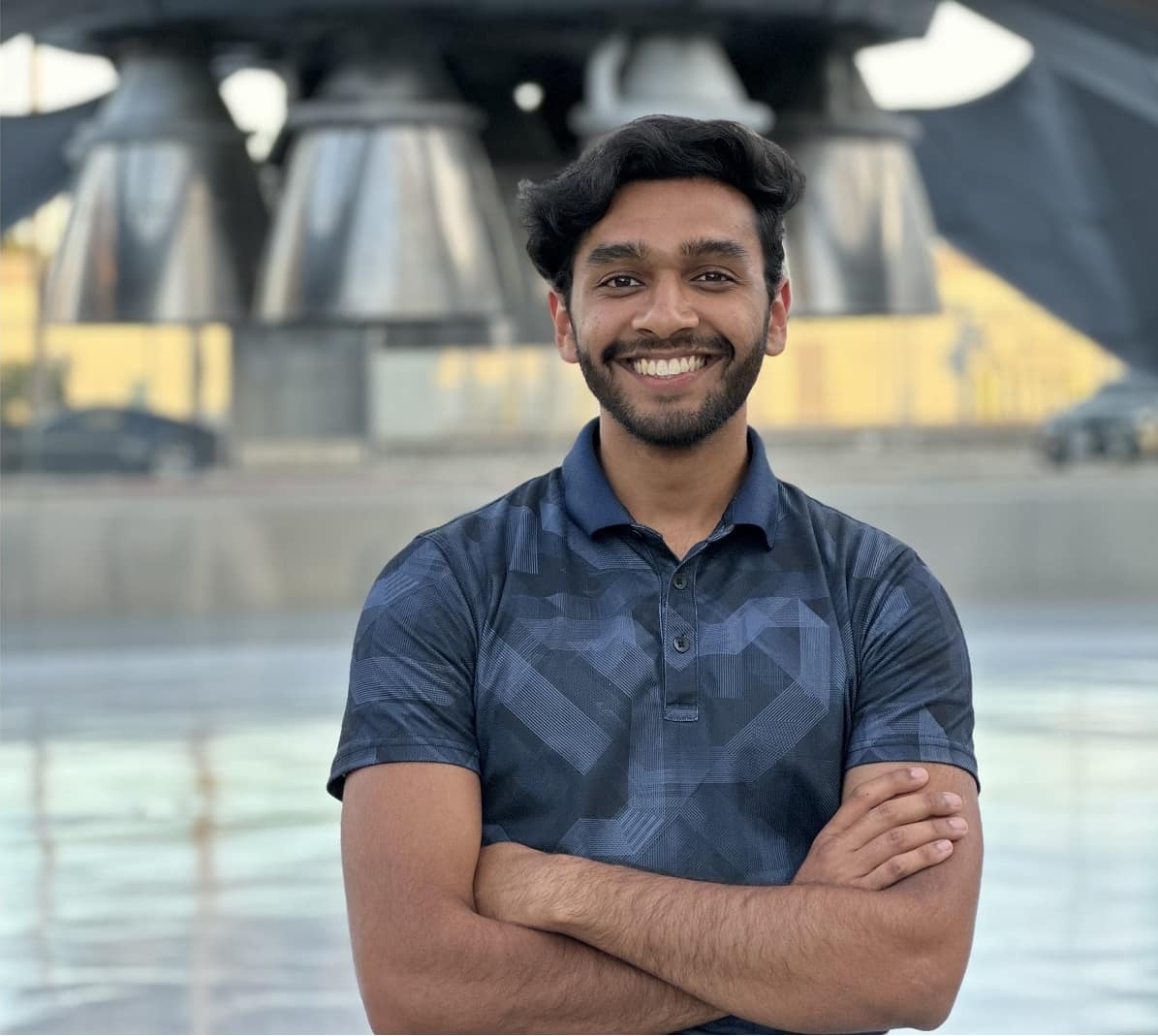 Being an Eagle and studying Engineering runs in the family for Embry-Riddle Aeronautical University student Vikas Patel.
"My brother Kushan is about 10 years older than me and he graduated from Embry-Riddle in 2014 as an aerospace engineer," said Patel, an Aerospace Engineering junior. "He's more the aero guy and I'm more of the astro guy — we say that together we kind of take over the skies."
Now, after being chosen as a 2023 Astronaut Scholar, Patel is closer than ever to his ultimate dream of becoming an astronaut and conducting space research.
"I've always wanted to be an astronaut and I realized Aerospace Engineering was a way to combine my love for space with problem-solving and critical thinking," he said.
The Astronaut Scholarship Foundation awards scholarships up to $15,000, membership in the Astronaut Scholar Honor Society, an invitation to the Innovators Gala, in August, and various mentoring opportunities from astronauts, scholar alumni and space industry executives. This year, the Astronaut Scholar Foundation awarded 68 scholarships to students from 46 different universities across the nation.
"It's a huge help financially but also encourages me to keep doing what I am doing," said Patel. "This award is also a recognition of everyone around me who has helped make me what I am today."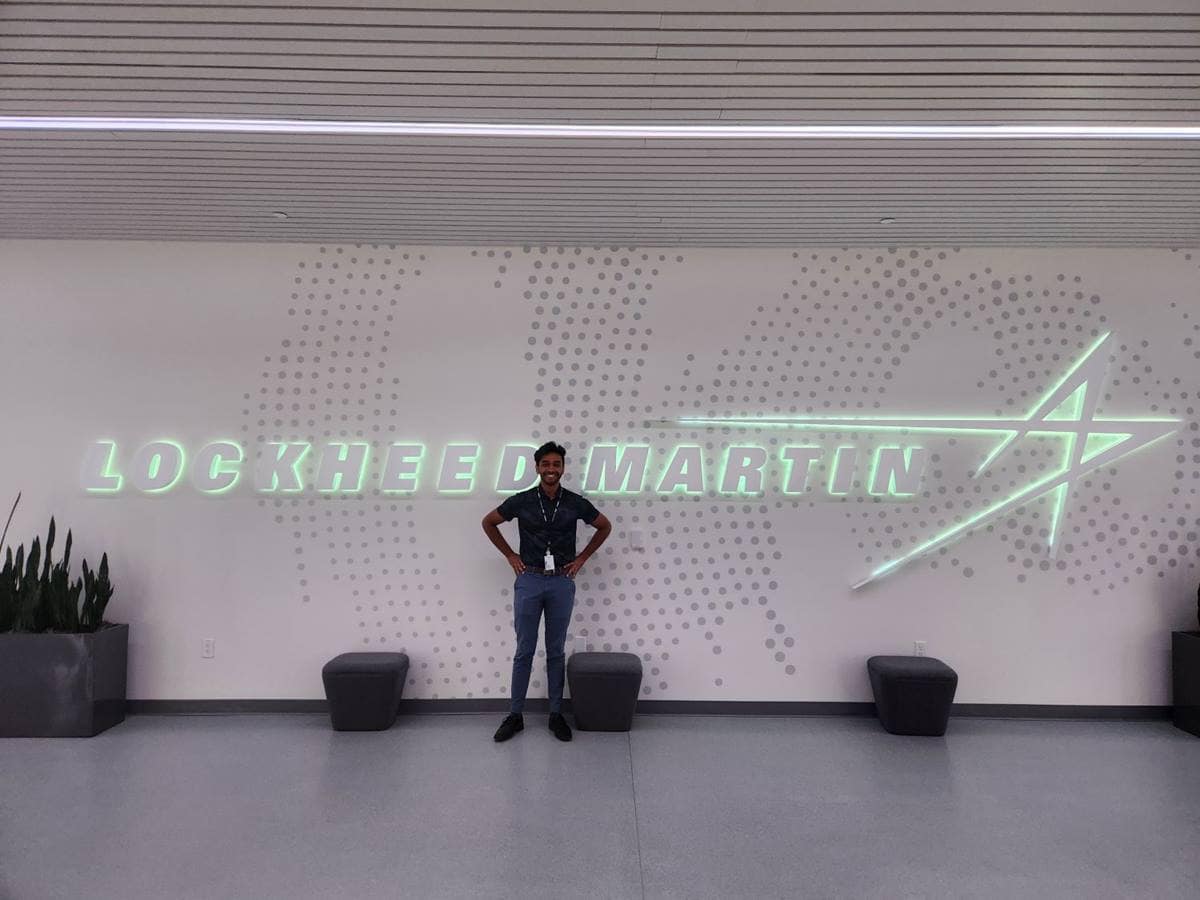 Embry-Riddle Aerospace Engineering student Vikas Patel is interning this summer as a flight simulation intern at Lockheed Martin. (Photo: Vikas Patel)
A Standout Student
Patel, a Jacksonville, Florida, native, has excelled both on and off of Embry-Riddle's Daytona Beach Campus. This summer, he is a flight simulation intern at Lockheed Martin in Sunnyvale, California, while last summer, he was an engineering intern at the U.S. Navy at Cape Canaveral, Florida.
On campus, he served as the lead flight test engineer for the American Institute of Aeronautics and Astronautics' (AIAA) Design Build Fly international engineering competition, helping the team win top honors.
Patel is also conducting research in the Space Technologies Lab at Embry-Riddle. He is leading battery testing for the LLAMAS project, which is a camera system that aims to capture images and video of the first commercial spacewalk planned for the Polaris Dawn mission.
"Vikas has been dedicated to the testing of the spaceflight hardware, and his efforts are essential to ensuring the safety of the payload for the crewed Polaris Dawn mission," said Dr. Troy Henderson, associate professor of Aerospace Engineering and director of the Space Technologies Lab at Embry-Riddle. Henderson is also the faculty member who nominated Patel for the scholarship.
With plans to graduate with his bachelor's degree in December 2024, Patel said he plans to continue to graduate school and focus his research in the areas of guidance navigation control or launch operations. He also has his student pilot's license and hopes to continue his flight training part-time, while in school.
"I feel like Embry-Riddle has been the best fit for what I want to do," said Patel. "A lot of people here have really given me the resources and support to guide me and teach me what it means to be a good engineer."
Posted In: Engineering | Space