Veteran Students Receive Prestigious Pat Carmody Scholarship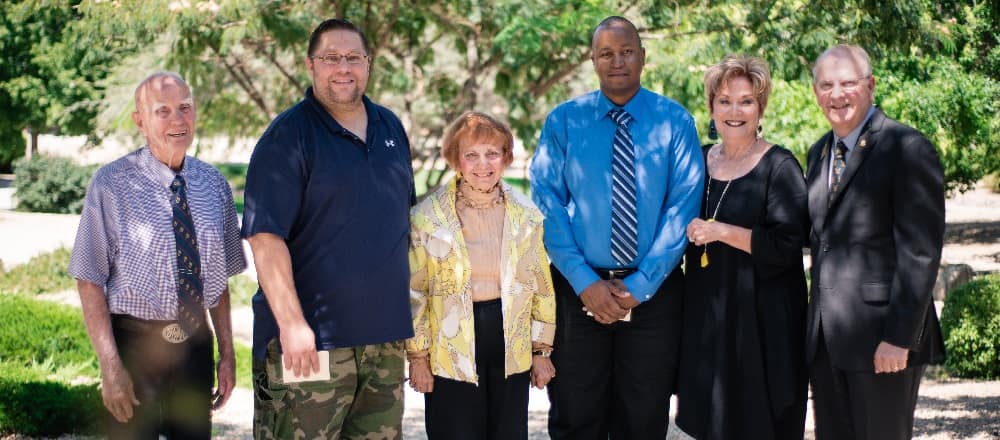 Students William "Bill" Scott and Sylvester Southwell were recipients of the Pat Carmody Scholarship, which provides financial aid to non-traditional students returning to education in order to pursue a university degree. The scholarship awarded a combined $20,000 to Scott and Southwell, and will ensure they graduate with Business Administration and Safety degrees in 2018.
Pat Carmody founded the scholarship after facing a number of challenges as a female, non-traditional adult student when she returned to education to pursue her degree. Because of her struggles, Carmody created a scholarship so that other non-traditional students coming back to education might have resources and opportunities not afforded to her.
"Pat was delighted to learn how the funds would help our Veteran students with the challenges they face, and allow them to pursue or complete their degree programs at ERAU," said Veteran Services Coordinator, John Markham. "Students Sylvester and Bill are US Army Veterans and will be graduating in the spring. This scholarship will help bridge their tuitions and fees so they can complete their coursework and graduate."
The scholarship's criteria is based on need, merit, and community involvement. Carol Chamberlain of the Arizona Community Foundation (ACF) administered the scholarship on Carmody's behalf in collaboration with retired Student Veteran Coordinator Col. Fred Cone, who was instrumental in linking the scholarship recipients to ACF in his role as a Veteran Advocate for ERAU.
"Without Fred, this opportunity would have been passed over to another university," said Markham. "This experience between the ACF and ERAU has formed a connection which will lead to additional opportunities with the ACF and scholarships for our Veterans."