Take a Ballroom Break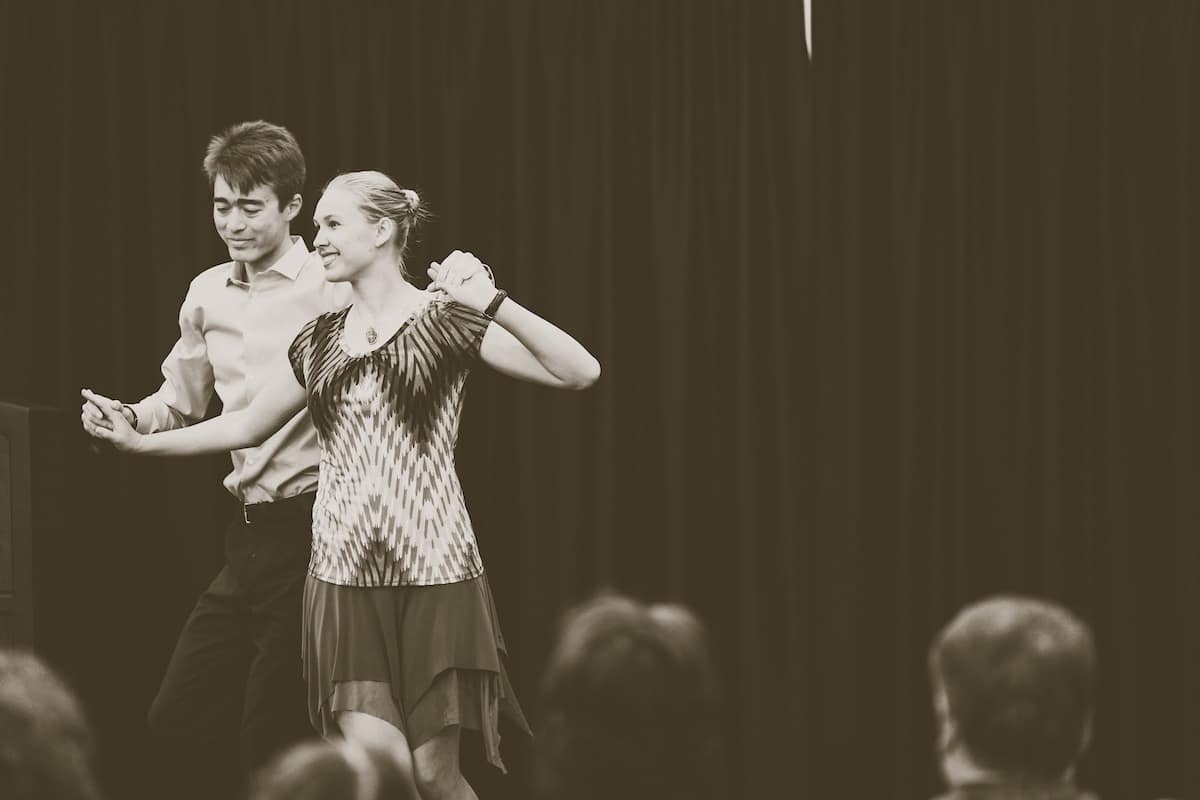 For one group of students, relief from the everyday stress of school and life is just a waltz away.
"It's a great break," said Chloe McBride ('19), a Mechanical Engineering major and president of the campus Ballroom Dancing club. "It's that one hour every week where I don't think about anything but dancing."
The club, which has about 15 or so regular members, meets Tuesday for lessons taught by a local instructor.
"We try to learn two dances a semester," McBride said. "The club is set up for absolute beginners, so there is no risk and no pressure. We start from scratch and go from there."
The club also hosts at least two semi-formal events each semester, which draw anywhere from 60 to 80 people, including students who are not regular club members along with a number of Prescott residents.
The welcoming atmosphere coupled with the fun of dancing are key to the club's appeal, McBride said. Currently, it includes students with majors ranging from Aerospace and Electrical engineering to Cyber Security and Aviation.
The club, which started about 10 years ago, underwent a revival in 2014 and has been growing since. For McBride, and several of her fellow club members, ballroom dancing has become a lifelong passion.
"No matter where I go or what I do, I am not dropping this," she said. "I love it."