Professor Alan Liu Secures Highly Competitive NSF Award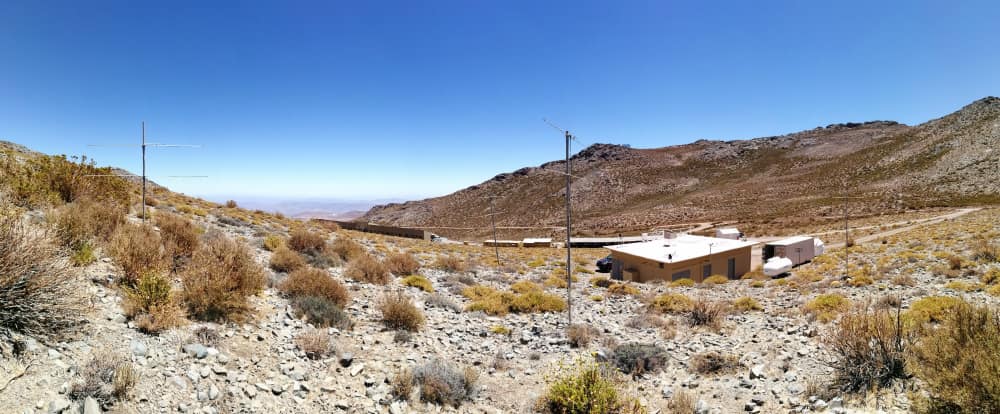 The National Science Foundation (NSF) has awarded a $670,000 grant to Embry-Riddle's Dr. Alan Liu to install a special radar instrument at the Andes LIDAR Observatory in Cerro Pachón, Chile. The funding is a highly competitive Major Research Instrumentation award.
The new instrument, designed to detect meteors in the region, will replace an aging radar now in place, said Liu, professor of Engineering Physics, who played a founding role in establishing the Andes LIDAR Observatory.
An upper atmosphere observatory, the mountaintop facility houses several optical remote-sensing instruments. These include one that uses laser pulses, or LIDAR (light detection and ranging), to measure wind and temperature beyond 80 kilometers in altitude as well as special cameras that pick up energetic molecules called "airglow." Leveraging such instruments to better understand atmospheric perturbations – such as those caused by thunderstorms and mountains – is critical to improving global circulation models, space weather prediction and global satellite navigation systems, Liu noted.
The meteor radar instrument to be installed in the Andes will detect tens of thousands of tiny meteor particles entering the atmosphere every day to infer horizontal wind all day and night in the same altitude region. "Together with other optical remote-sensing instruments at the observatory, the new meteor radar will support highly detailed studies of atmospheric instabilities, gravity waves, tides, planetary waves, mean winds and their interactions," Liu said.
Also included in this project are two remote stations over 100 kilometers north and south of the observatory. These remote stations capture measurements synchronized with the main station to detect more meteors and expand the radar coverage, Liu explained.
Graduate students from Embry-Riddle as well as the University of La Serena in Chile are involved in the research.
In February, Liu visited Chile to survey the radar sites. He will travel there again for the radar installation in May.
In July, Liu will visit the Andes LIDAR Observatory
to operate both the LIDAR and the radar to study how a solar eclipse affects the super-cold region of the atmosphere called the mesosphere.