Prescott Student Awarded Prestigious Study Abroad Fellowship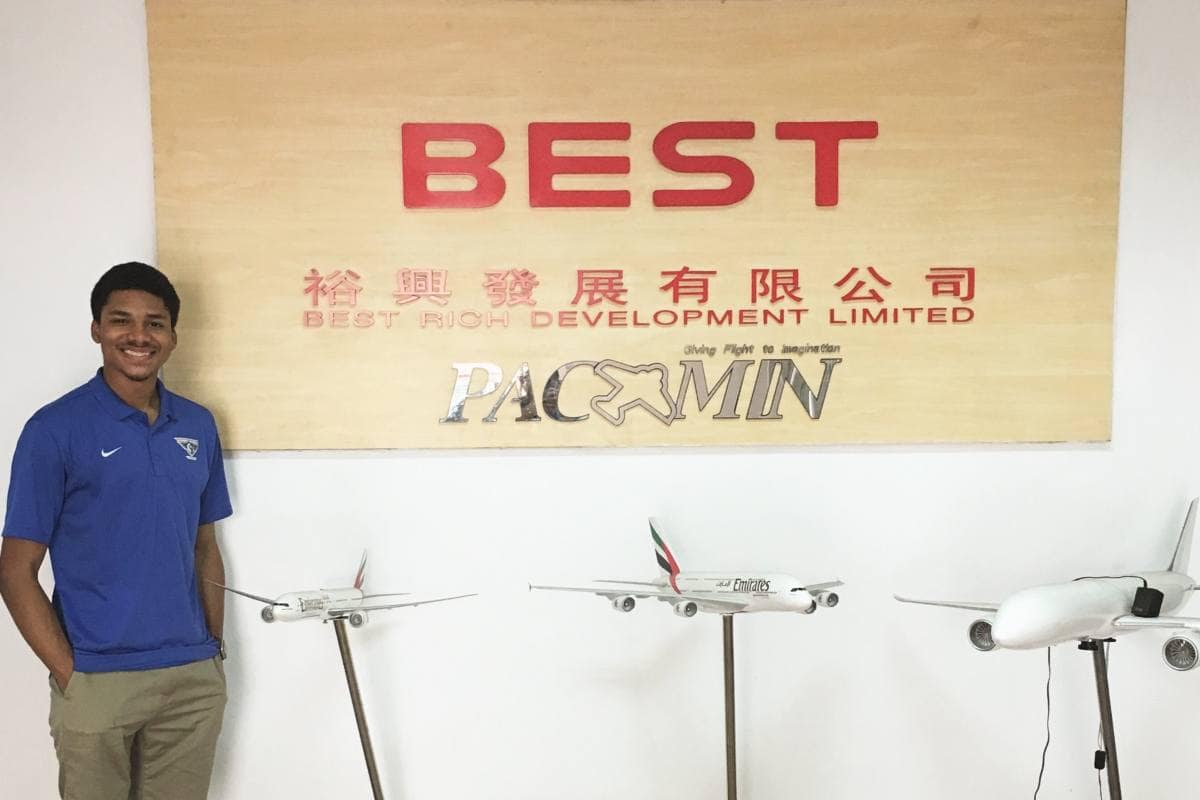 Embry-Riddle Aeronautical University student Jordan Brown is one of 75 Americans selected to participate in the 2018-2019 Congress-Bundestag Youth Exchange (CBYX) for Young Professionals, a year-long fellowship for study and work in Germany. CBYX for Young Professionals provides opportunities for youth to collaborate, interact with new people and new ideas, and, ultimately, to become better global citizens and better leaders. The program annually provides scholarships to 350 Americans and also brings 360 Germans to the United States.
While in Germany, Brown will attend a two-month intensive German language course, study at a German university or professional school for four months, and complete a five-month internship with a German company in his career field (International Business). Participants are placed throughout Germany, and have the opportunity to learn about everyday German life from a variety of perspectives.
Funded jointly by Congress (through the U.S. Department of State's Bureau of Educational and Cultural Affairs) and the German Bundestag, the CBYX program is a unique opportunity for young Americans to enhance their professional skills, as well as broaden their political and cultural awareness by experiencing life in another country. While in Germany, Brown will act as a citizen ambassador of the United States, helping to promote a positive image of the U.S. abroad and creating lifelong friendships and professional connections that will keep German-American relations strong for years to come.
Participants come from a wide variety of career fields, and from all over the United States. This year more than 600 young professionals vied for a place in this prestigious program.
Participants must be U.S. citizens between the ages of 18-24, and have clear career goals and experience in their professional fields. Young professionals in STEM, business, agricultural, and vocational fields are especially encouraged to apply, though candidates in all career fields are eligible. German language ability is not required, but is strongly recommended. Interested applicants should visit www.CBYX.info for more information.
CBYX is a reciprocal scholarship program. While Americans like Brown and his fellow participants spend the year living in Germany, 75 young German professionals will also spend the year experiencing life in the United States. German participants study at U.S. colleges in the fall and work at local businesses in the spring, all while living with an American host throughout the year. CBYX for Young Professionals is currently looking for interested host families, host companies, and host colleges who would like to take part in this exciting cultural exchange. Anyone interested in becoming involved in the program or hosting a German participant should visit https://cbyx.info/host.
For more information on the CBYX Young Professionals program, please contact:
Katie Novy
Program Officer
Congress-Bundestag Youth Exchange for Young Professionals
233 Broadway, 21st Floor New York, NY 10279
Phone: (212) 497-3555 Fax: (212) 497-3588
cbyx@culturalvistas.org www.CBYX.info