Pensacola Mayor to Address Worldwide Graduates at Commencement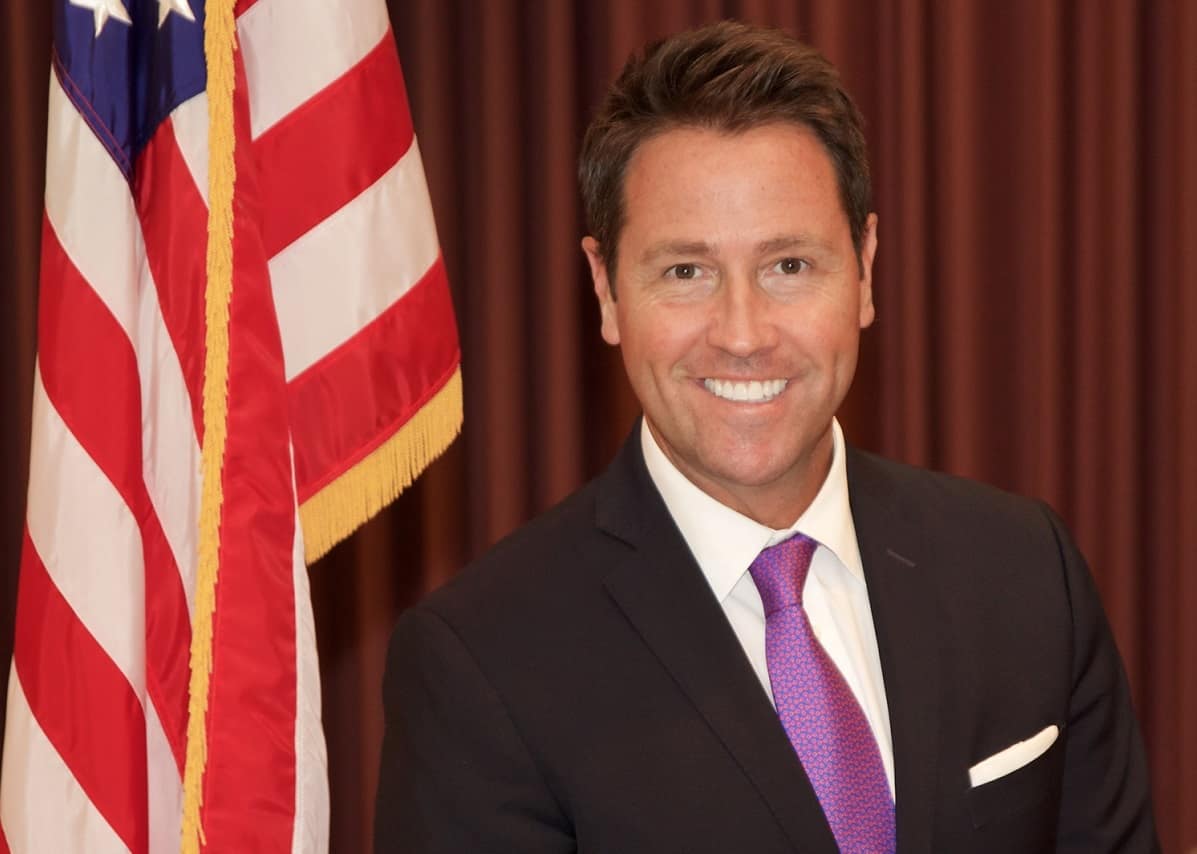 Embry-Riddle Aeronautical University's Worldwide-Pensacola (Fla.), Campus will hold its commencement ceremony with guest speaker The Honorable Ashton Hayward III, Mayor of Pensacola, at 1 p.m. Saturday, June 2, at the National Naval Aviation Museum, 1750 Radford Blvd.
The commencement ceremony will include 130 undergraduate and graduate degree candidates – the largest to date for the campus. The candidates representing 22 states and includes students from Germany and Spain. The graduating class consists of 59 active/reserve service members and 49 veterans of the U.S. armed forces.
A Pensacola native, Mayor Hayward manages a city staff of almost 800 and a budget of over $200 million, and he works with members of the City Council to set policy and the city budget. In addition to managerial and policy duties, the mayor serves in an unofficial capacity in guiding local economic development initiatives, leading legislative advocacy efforts to state and federal elected officials and agencies, and ceremonial duties throughout the region.
Hayward has served on numerous boards and commissions to include the Florida Commission on Community Service, better known as Volunteer Florida.
After graduating from Pensacola's Catholic High School and receiving a Bachelor of Science degree from Florida State University, he worked in New York City for AT&T Corporation and the Financial Times. In 2003, Hayward returned to Pensacola with his wife, An, and started a real estate firm, which he managed until taking office in 2011.
Other special guests at the ceremony include Embry-Riddle Aeronautical University President Dr. P. Barry Butler and Embry-Riddle Worldwide Chancellor Dr. John R. Watret.
"We are honored to host Mayor Hayward as our guest speaker in celebration of our graduates," Watret said. "As a Pensacola native, he understands and appreciates the commitment Embry-Riddle Worldwide has to this incredible and diverse community to provide the highest quality education to our students here and beyond."
MEDIA INFORMATION: For media planning to attend or requesting interviews, please contact Embry-Riddle Worldwide Pensacola Campus Director Carol Monroe, Monro122@erau.edu; 850-458-1098.