NSBE Chapter Members Return Winners from National Convention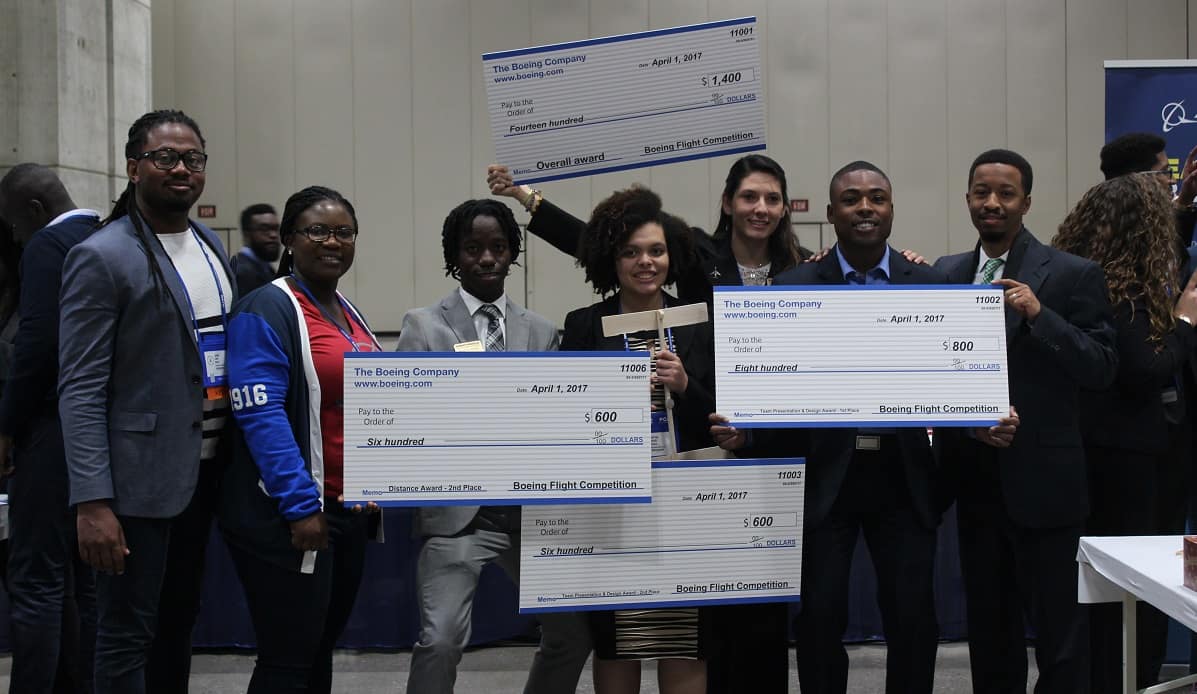 Twenty-eight Embry-Riddle student members of the National Society of Black Engineers (NSBE) have returned from the 43rd Annual Convention in Kansas City, Missouri with an armful of awards and $3,400 in cash prizes in the Boeing Flight Competition, a technical competition for NSBE undergraduate students to design and fly balsa wood gliders. 
Two of the three NSBE Embry-Riddle teams won four of seven total awards. In the group one contests, Payton Boliek, Jessica Caicedo and Ramon Howe won first place for the best overall design and performance, and took second place for longest distance flown and best team presentation. The group three team of Jeffrey Lewis and Gabriel Thomas took first place for best team presentation.
During the convention, 14 Embry-Riddle students received at least one job interview, with two students receiving three or more job interviews. Eight students received at least one job offer, with two students receiving three or more job offers. Nine students spoke to at least one graduate school, and two students have expressed interest in applying to four or more graduate schools.
Assistant Professor Dr. Leroy L. Long III and Director of the Office of Diversity and Inclusion, Kenneth Hunt, attended the Convention as the chapter's co-advisors.