NROTC Drill Team Takes Home Top Finishes at National Competition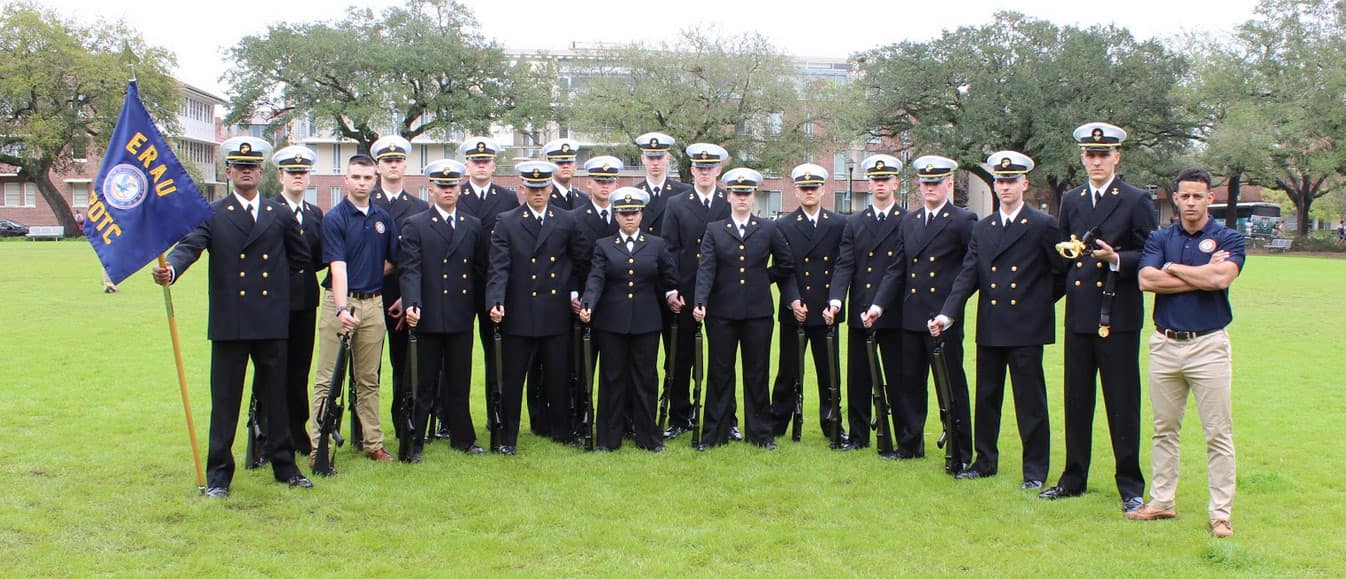 For the first time in over five years, the Naval Reserve Officers Training Corps (NROTC) Drill Team traveled to the Tulane University ROTC Mardi Gras National Drill Competition, held March 1 in New Orleans, and brought home first- and third-place honors.
Of 23 total schools participating in the completion, the Embry-Riddle Aeronautical University team, consisting of 18 Naval and Marine midshipmen, beat out squads from notable military academies such as West Point, Citadel, and Texas A&M, as well as from local rivals Florida State and the University of Florida. The drill team won first place in the Platoon Basic Drill competition and third place in the Squad Basic Drill competition.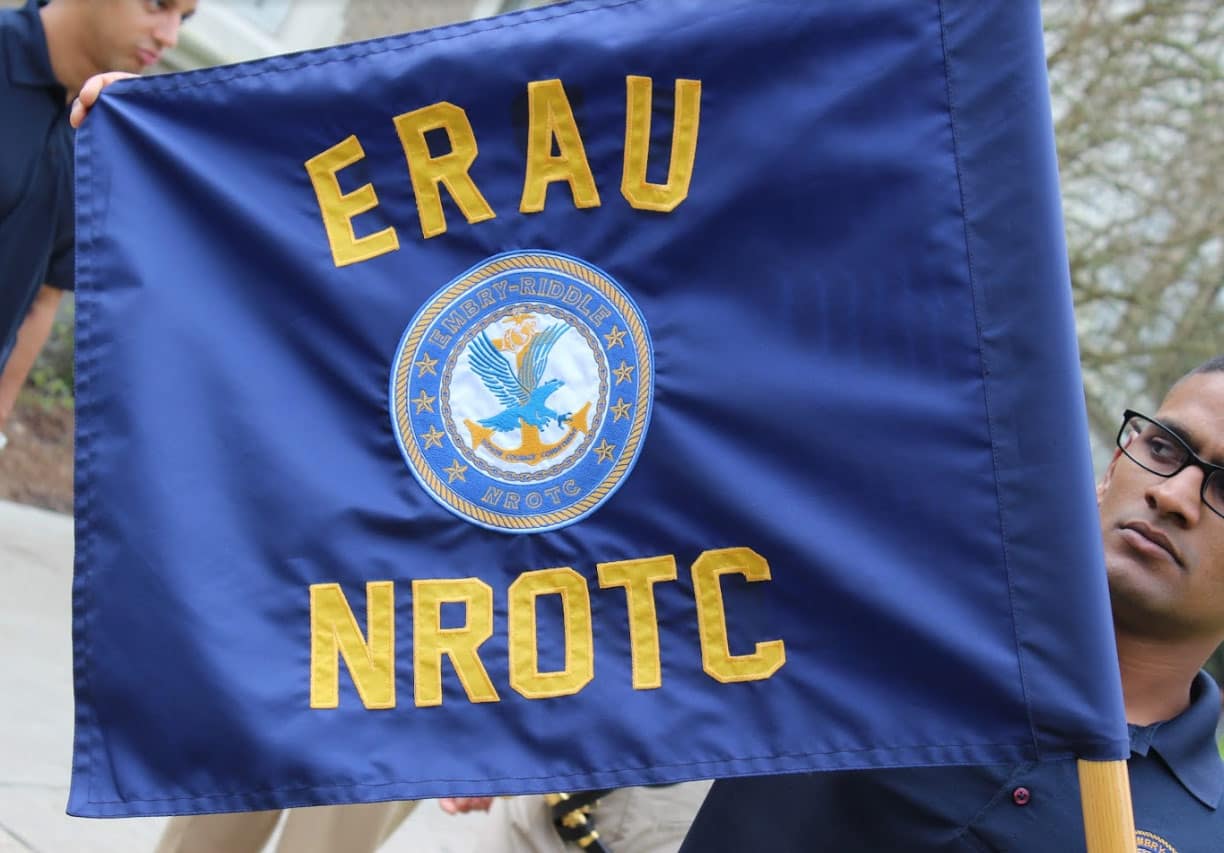 "This victory is a direct statement addressing the high caliber of students training at the ERAU Naval Reserve Officer Training Corp," said drill coach SSgt. Jose Pinel. "Our Midshipmen's passion for teamwork, dedication to each other and commitment to victory is what got us there. I'm proud to say that these young men and women are future officers that will lead our Naval fighting forces."
Platoon Commander Midshipman 2/C Matthew McCaffrey agrees.
"It was a huge honor to represent Embry-Riddle at a competition we have been absent from for a long time," he said. "Our goal next year is to compete in every event and secure first place overall."
The ERAU team is led by Platoon Commander Midshipman 2/C Matthew McCaffrey, Assistant Platoon Commander Midshipmen 2/C Francis Grippo, and coaches SSgt. Jose Pinel USMC and SSgt. Harry Rosado USMC.