Embry-Riddle Prescott Welcomes Dr. Rhonda Capron as Vice Chancellor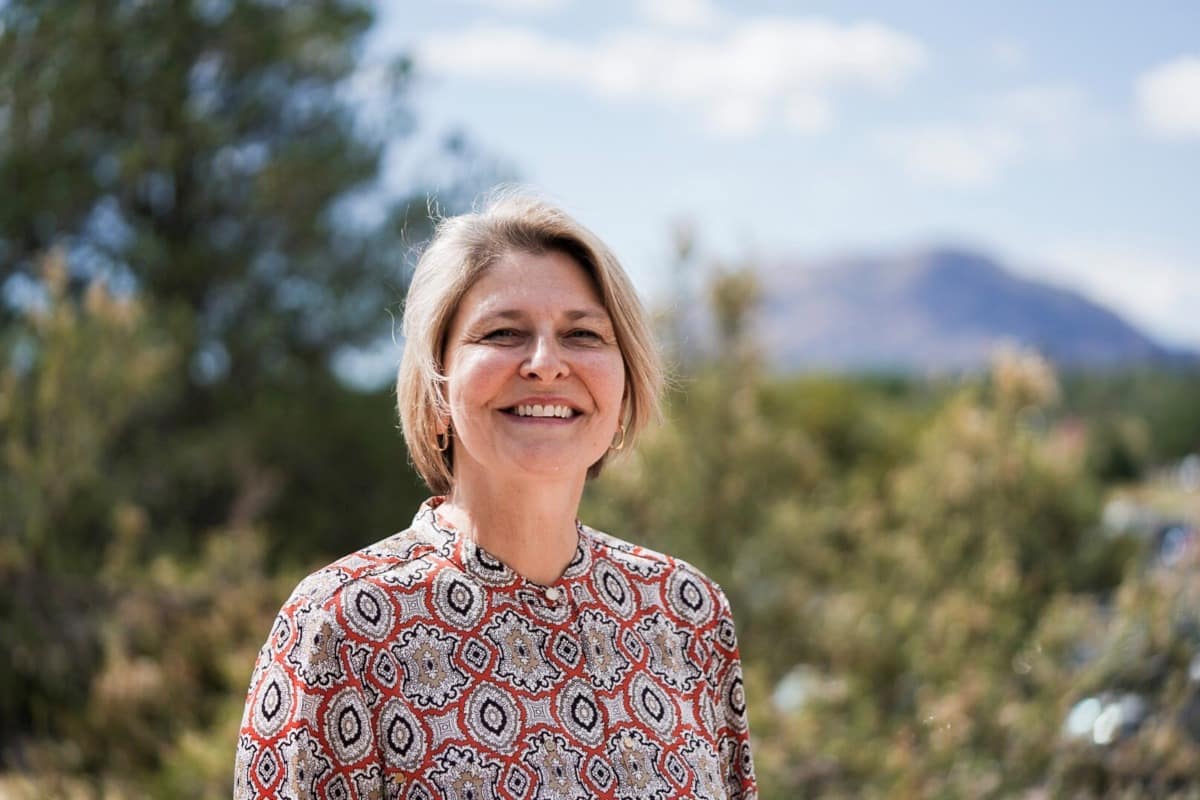 PRESCOTT, Ariz. – Embry-Riddle Aeronautical University is proud to announce the appointment of Dr. Rhonda Capron to Vice Chancellor of Academic Affairs at the Prescott Campus. Capron officially joined the university on September 25.
Capron, together with campus Deans, will manage and coordinate the strategic academic portfolio on behalf of the Chancellor. She will work closely with the vice chancellors for academics at Embry-Riddle's Worldwide and Daytona Beach campuses to coordinate the policies, procedures, and initiatives that extend across the University.
"I am honored to join such a vibrant university community and look forward to getting to know the students, faculty, and staff," said Capron.
Capron is an accomplished senior leader with extensive academic leadership experience, including 15 years in higher education. Prior to Embry-Riddle, Capron was the Dean for the School of Business and Technology at Capella University. Prior to that, she held a variety of positions at William Jessup University in Sacramento, Calif. including-- Chief Strategic Officer, Associate Provost of Strategic Planning, and Interim Vice President of Academic Affairs. Capron holds an Ed.D. in Organizational Leadership from Pepperdine University, an MBA from University of New Mexico, and a B.S. in Computer Science from Shippensburg State University. She also attended the Army Management Staff College and the Defense Language Institute.
In addition to her academic background, she has an extensive background in both the business sector and the government, including 15 years of successful leading strategic initiatives and operations with high-tech businesses including Vice President of Support Services at Oracle Corporation, Deputy Director for Operations at the Department of the Army, and Personnel Security Program Manager for the Department of Energy.
"Dr. Capron's extensive experience in industry, national defense, private university administration and distributed education will serve her well as she manages the campuses academic portfolio," said Prescott Chancellor Dr. Frank Ayers. "She is an outstanding fit for this university and we are pleased to welcome both Rhonda and her husband Tim to the Embry-Riddle family."
MEDIA CONTACT: Jason Kadah, Communications Director, Embry-Riddle Aeronautical University, Prescott, Ariz.; Office (928) 777-6731; jason.kadah@erau.edu.
---
About Embry-Riddle Aeronautical University
Embry-Riddle Aeronautical University is the world's largest, oldest and most comprehensive institution specializing in aviation, aerospace, engineering and related degree programs. A fully accredited university, Embry-Riddle is also a major research center, seeking solutions to real-world problems in partnership with the aerospace industry, other universities and government agencies. A nonprofit, independent institution, Embry-Riddle offers more than 100 associate's, baccalaureate, master's and Ph.D. degree programs in its colleges of Arts & Sciences, Aviation, Business, Engineering and Security & Intelligence. The university educates students at residential campuses in Daytona Beach, Fla., and Prescott, Ariz., through its Worldwide Campus with more than 135 locations in the United States, Europe and Asia, and through online programs. For more information, visit www.embryriddle.edu, follow us on Twitter (@EmbryRiddle) and facebook.com/EmbryRiddleUniversity, and find expert videos at YouTube.com/EmbryRiddleUniv.