Embry-Riddle Prescott Parents' Association Awarded Best Institutional Initiative by AHEPPP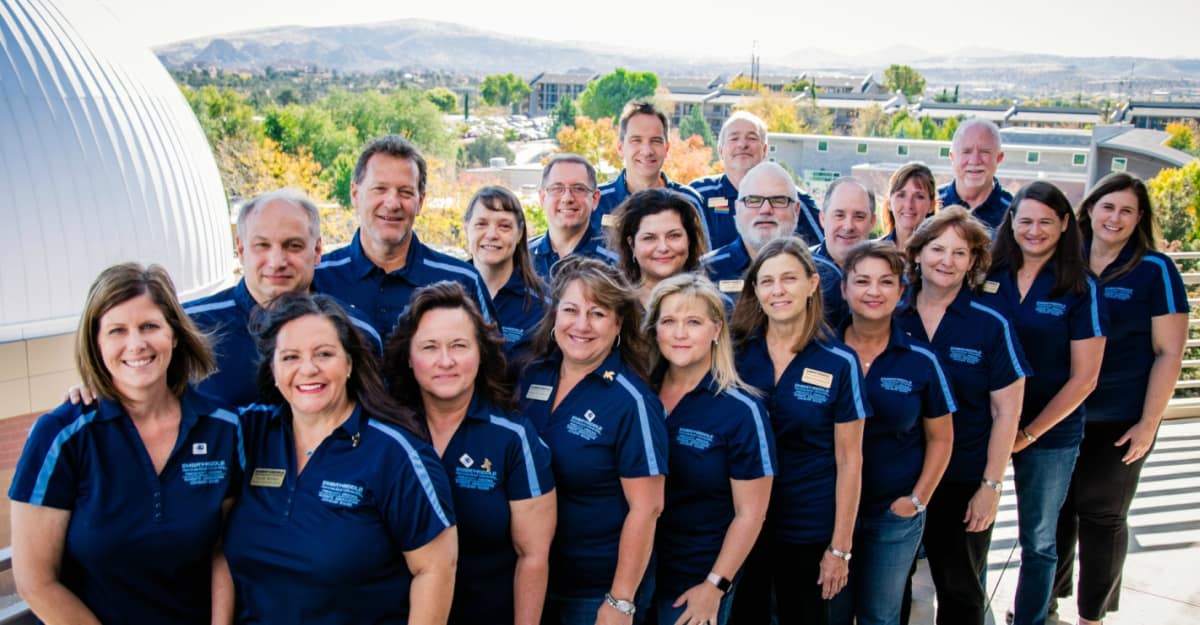 Embry-Riddle Prescott's Parents' Association has been recognized as the Best Institutional Initiative for a Small College or University by the Association of Higher Education Parent/Family Program Professionals during the AHEPPP Conference held Nov. 13 – 15. This honor recognizes ERAU and its professionals in the field of parent and family programs who have developed and implemented an innovative and creative program, resulting in improved activities, services, and communication for and with parents of undergraduate students.
"It has been an honor to work with the parents of our Prescott campus, as well as work with our Parent Advisory Board," said Sally Jackson, the Dean of Students Parent Liaison, who was in attendance in Dallas, Texas to accept the award. "To be recognized by peers in the field of parent programs by other institutions located across the nation really gives credit to us and our efforts."
To be considered for the Best Institutional Initiative award, nominees must display their dedication to increasing the value of student and parent's higher education experience. This includes addressing a clearly defined need on campus through creativity and innovation, demonstrating cost effectiveness, encouraging diversity, adaptability, and demonstrating effective self-assessment toward improvement.
"From a student standpoint, I'm confident that the Parents' Association continues to play a major role in supporting the success of our students," said Larry Stephan, Dean of Students for Embry-Riddle's Prescott campus. "I'm also proud to see our institution recognized alongside nationally known and respected institutions like UCLA and USC."
Embry-Riddle's Parents' Association has sought to promote and foster open communication between the University Administration and family members of its students. The Parents' Association exists to enhance opportunities for parents and to establish a sense of community with faculty, staff, and administration of Embry-Riddle Prescott.
"We're on the right track," Jackson continued. "We will continue to improve as we grow and move forward!"