Worldwide Graduate Launches Career through Co-op/Internship Program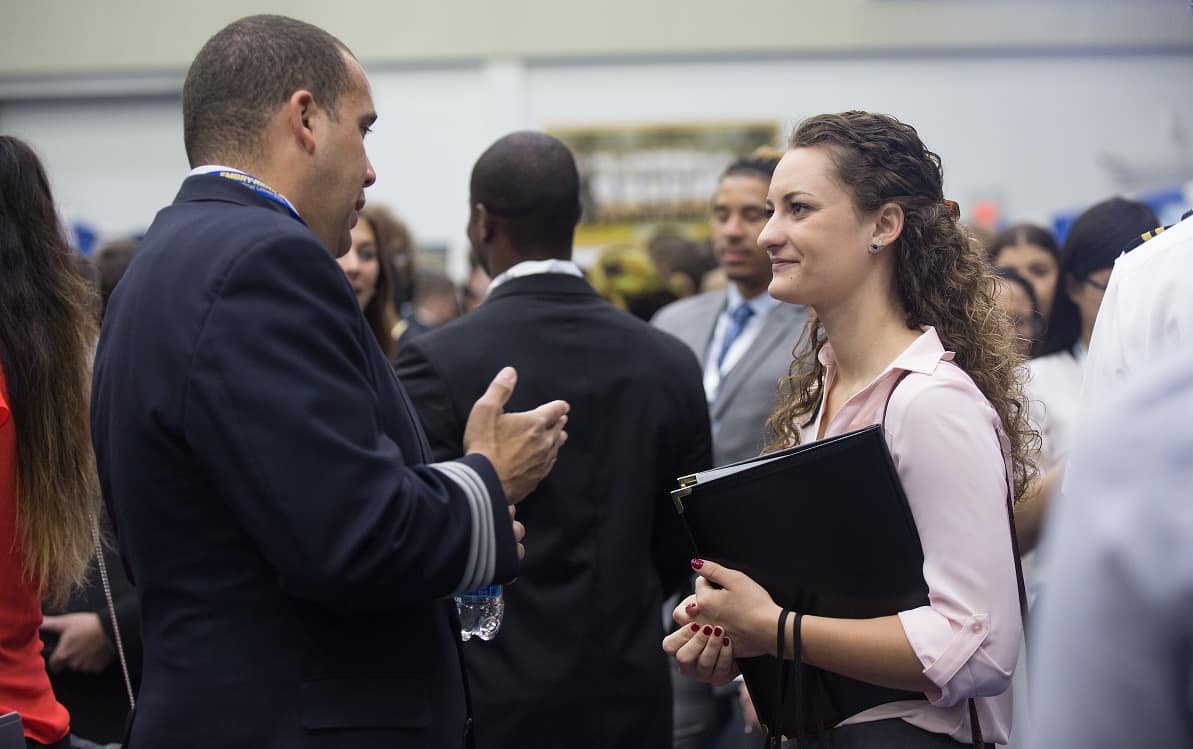 While finishing her bachelor's degree in Aviation Business Administration from Embry-Riddle Aeronautical University's Worldwide Campus, Sydney Humbert was able to implement what she learned and earned college credits while working as a government liaison for an aviation training company.
Humbert is just one of the students benefiting from the Co-op/Internship (COIN) Program provided by Worldwide Career Services which helps students use what they are learning in the classroom in the real world in real time.
"Everything I was learning in school, I was able to apply to my job," said Humbert, who as an employee at CAE USA in Washington, D.C., wrote legislation, met with elected officials and foreign dignitaries, and marketed CAE programs and training materials to the military, aviation industry and the general public.
"Many times you wonder if you are actually going to apply the academic knowledge you've been learning," she said. "However, I'm pleased that I'm often able to use many of the learning concepts the next day at work."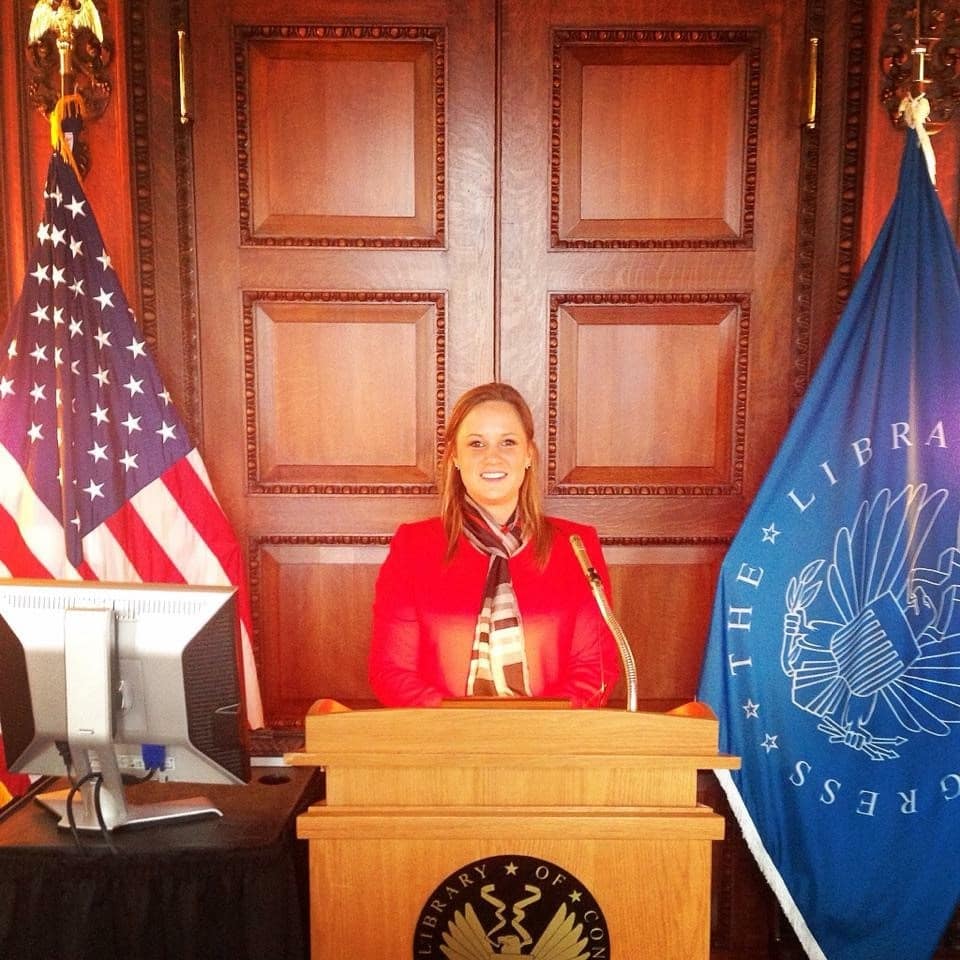 Humbert indicated that the Co-op/Internship program helped her finish her degree in a timely manner at a reduced tuition rate while becoming a valuable employee. For every 100 hours worked, she earned one credit hour, resulting in a total of six credits -- or two courses. Co-op/internships are available to undergraduate students who have completed 30 university credits (including 12 credit hours with Embry-Riddle) with a 2.5 GPA or higher. Faculty advisors are assigned to mentor the co-op/internship with assignments to ensure that learning outcomes are achieved. Both the employer and the student submit an evaluation at the completion and often, like Humbert, the student may retain a permanent positon with the company.
"Gaining real-world experience is essential for students to have a competitive edge in their career industry and it's important that they engage early with our office rather than just prior to graduation," said Arnold James, Assistant Director of ERAU Worldwide Career Services. "By developing a career strategy upon enrollment, students become familiar with and begin exploring or pursuing career options as early as their sophomore year."
"Because a great deal of our Worldwide students have such diverse or prior industry experience, Worldwide Career Services is available to engage each student differently to ensure their experience is articulated correctly in their resume and aligned to attract potential employers," James said. "Worldwide Career Services collaborates with various departments to participate in special events designed to engage directly with Worldwide students, graduates and alumni and to provide access to career and networking opportunities. These include events include commencements, Alumni events, Career Expos and various conferences."
James recommends that students take the first step by connecting with Worldwide Career Services to submit their resume to EagleHire for a free resume review. Students may then schedule a one-on-one phone appointment to receive an overview of career resources, career events, scholarships and additional online resources for career development.
"Taking advantage of career resources and opportunities while completing your degree to develop your career is so important for self-growth," said Humbert. "And when you can apply what you are learning directly to real-life situations, it gives you such a confidence boost."
Five Ways to improve your career strategy
Create an EagleHire Profile
Worldwide students are eligible for an EagleHire account, which provides an employer directory, job and co-op opportunities, career events, and resources. Students are also able to create a profile that can be accessed by employers or allow them to send their resume directly to employers.
Take a Career Assessment
A personality assessment can determine what type of career or job position is best for you based on your strengths and weaknesses.
Request a Resume Review
Students have the opportunity to submit their resume through EagleHire for a review and receive feedback and recommendations to improve resume content and attract potential employers.
Develop and Use Your Network
When there are hundreds of people competing for the same job position, who you know can make a big difference. Reaching out to alumni, friends, professors, family and colleagues as well as making a point to stay in touch can help put your career on track. Make a list of all the people in your network and events that allow you to connect with others and make contacts. EagleHire and Alumni LinkedIn makes this process easier by allowing you to connect with alumni and employers.
Attend Career Fairs and Seminars
Making a personal connection with employers is important for standing out from the pool of applications. Embry-Riddle's Career Services staff continually develop relationships with employers for students and alumni. In addition to assisting Daytona Beach residential campus with the hosting of their annual Industry/Career Expos, Worldwide hosted its first Career Expo in San Diego last year and will expand to host a second career event in 2017 in Seattle. Worldwide 2017 Career Expo events are:
June 8: Marriott Mission Valley - San Diego, CA
Sept. 8: DoubleTree Suites By Hilton – Seattle, WA
For all upcoming job fairs and events, visit the Career Services events page.