What's it Like to Work for SpaceX? Alumnus Kyle Williams Tells All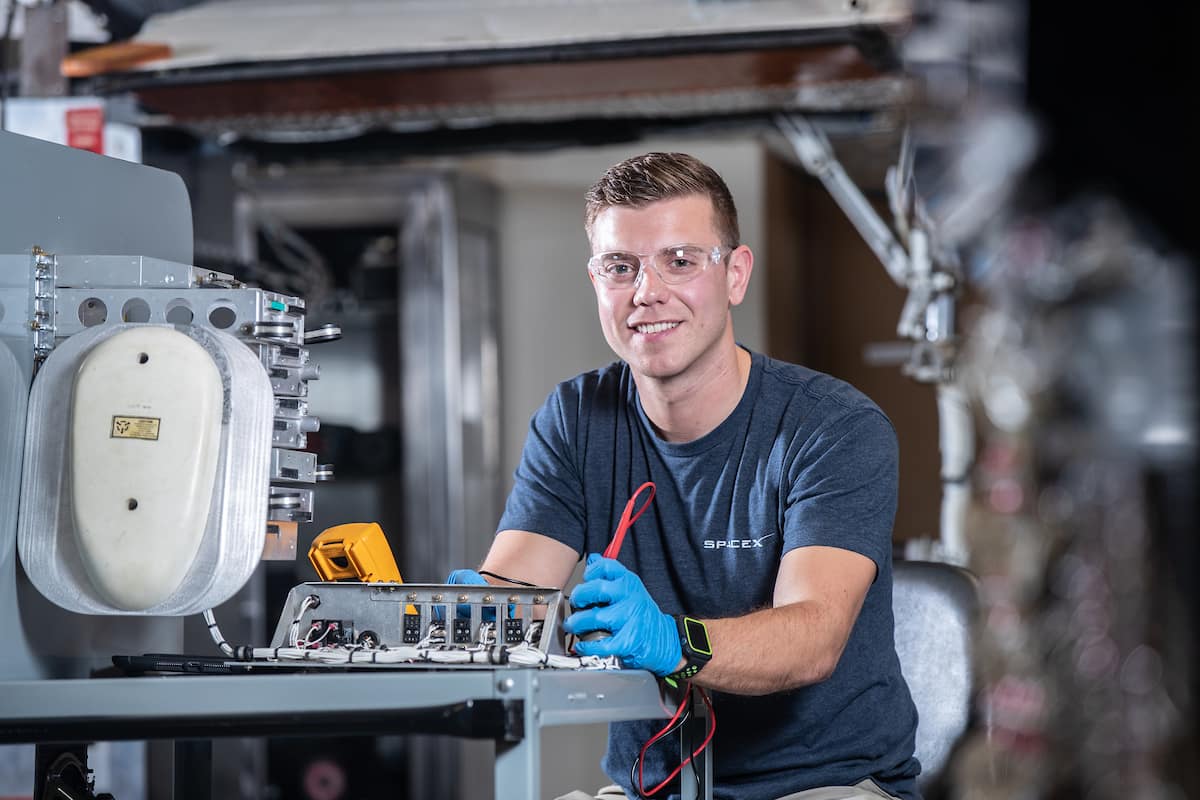 As a child, Kyle P. Williams ('15), of Massapequa, N.Y., loved Lego, working on cars and any other activity that allowed him to work with his hands. Now, working at SpaceX, he's transformed his childhood hobby into the career of a lifetime.
It's an exciting time to be working at SpaceX. Last month marked the long-awaited launch of the company's Starlink project, when the company sent the first 60 of 12,000 planned satellites into orbit as an alternative means of providing high-speed internet to users on Earth. The project is a first of its kind, according to Mechanical Engineering professor Dr. Sathya Gangadharan — but missions of this size would never succeed, he said, without the help of Embry-Riddle alumni.
"SpaceX is pushing the forefront of exploring new worlds and new technology," Williams said. "We are a groundbreaking company. We do things that people think are impossible."
In his role as a payload integration lead, Williams oversees day-to-day operations for a team of six. Together, the team works with fairings, the carbon composite structures that encapsulate a satellite to protect it from hazards on launch. They process equipment, install hardware, check out electrical facets, and update software. Then, they transfer the finished product over to the launch pad.
In the past three years, Williams has contributed to approximately 36 payloads. He has also played a part in International Space Station resupply projects, worked on the Falcon Heavy for Tesla, and he's had the opportunity to meet astronauts.
"It's really exciting to be a part of something the whole world watches," he said. "When we launch a satellite, I can pull up news coverage from countries around the world, and I can say, 'I was a part of that.' Everyone here is working toward the same goal. There is an electricity in the air."
From Lego to Satellites
How did Williams land a job with SpaceX after graduating from Embry-Riddle?
At the university, he had pursued a Bachelor of Science in Aviation Maintenance Science degree with a concentration in business management, which provided an extra dynamic to his resume that he believes contributed to his promotion into a leadership role at the company.
"Learning how to deal with people and manage time have allowed me to become a more effective leader," Williams said.
Hired as SpaceX's first payload technician without any previous work experience to his credit, Williams has helped establish a new trend at the company. Since his hiring, two additional Eagle grads — both former classmates — have also joined the team.
"A lot of my graduate students are working for SpaceX, and many got the job because of their experience in the Microgravity Club," Gangadharan said, citing dozens of his former students who went on to work in the commercial space industry. "They, like each member of the team, are just one part of this big mission. Without them, none of this would be possible."
*Mike Cavaliere contributed to this report.
Posted In: Applied Science | Engineering | Space