Two Students from Embry-Riddle Asia Campus to Receive ISTAT Foundation Scholarship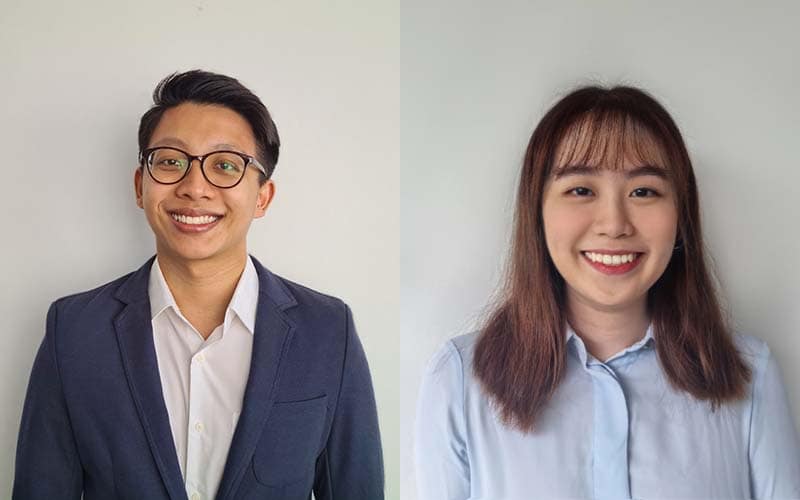 Six Embry-Riddle Aeronautical University students received the 2021 International Society of Transport Aircraft Trading Foundation, better known as the ISTAT Foundation scholarship award. Two of those students, Liu Ying Wong and Ronald Foon, belong to Embry-Riddle's Asia Campus in Singapore.
More than $356,000 went to 42 students around the world, according to the Foundation's website.
"The Foundation aims to help young people develop careers in aviation by offering scholarships to college-level students who are academically qualified and in need of financial support," said Wong, an Aeronautics student. "It also allows recipients to be part of the alumni network, which helps us better connect with the aviation industry."
All recipients were required to meet the following criteria:
Hold at least a 3.0 GPA.
Enrolled in an Aviation degree program.
Completed at least two years of undergraduate studies or registered in graduate school.
Committed to a career in commercial aviation.
In need of financial assistance to pay for tuition fees.
Involved in extracurricular activities displaying leadership qualities.
"I'm deeply grateful for the financial support the Foundation provided me which will certainly make life easier for me and my mother," said Foon, a Business Administration student. "As much as the award was mine, it was my mother's as well. I would not be where I am today without her support and love."
In 1994, the Foundation started supporting individuals and institutions that promote the advancement of commercial aviation and humanitarianism. Sixty plus students from 25 countries received approximately $450,000 in scholarship funding in 2020.
Although the 2021 scholarship cycle has ended, you can prepare to apply next year by reading the Foundation'sfrequently asked questions.