Transportation-Related Research Leads to Prestigious Fellowships for Two Civil Engineering Students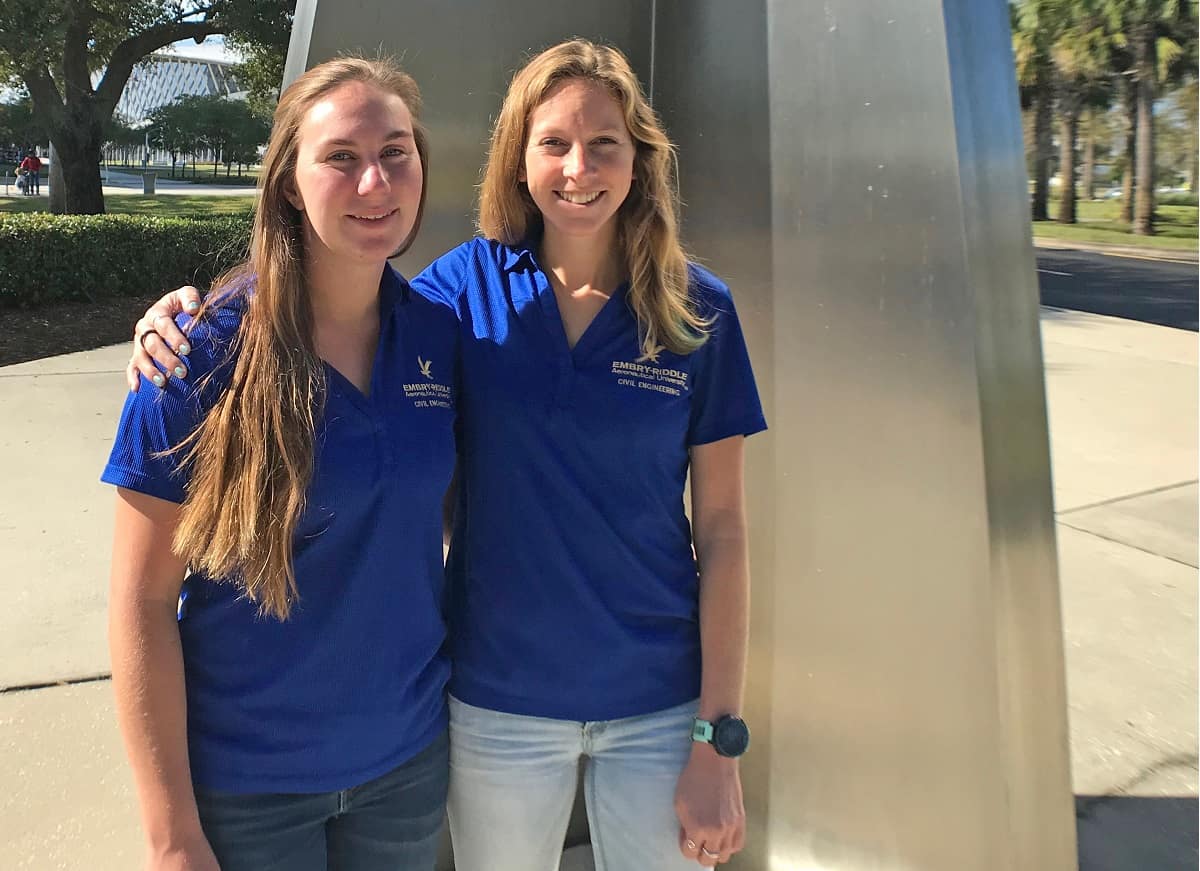 Embry-Riddle Aeronautical University Civil Engineering students Hannah Russell and Josie Gray are recipients of the 2019 Dwight David Eisenhower Transportation Fellowship Program from the U.S. Department of Transportation's Federal Highway Administration.
The program awards fellowships to students pursuing degrees in transportation-related disciplines by encouraging future transportation professionals to seek advanced degrees while helping to retain top talent in the U.S. transportation industry.
"These national awards are very competitive and significant," said the students' mentor, Dr. Scott Parr, assistant professor of Civil Engineering. "For transportation professionals, this fellowship program is top notch."
As part of Parr's research team, Gray and Russell are using evidence-based solutions to study two very different subjects in the field of transportation. Gray's focus is on traffic-related fatalities among first responders. Russell is developing a methodology for quantifying the resilience of any discrete transportation system, for example, in airports or maritime ports.
"This is a distinguished honor that shows our research is relevant and important," said Russell, a master's student in civil engineering.
In addition to tuition assistance, the fellowship will support the two students' participation in the Transportation Research Board Annual Meeting in Washington, D.C., the premier setting for scholars in transportation research.
"Receiving the fellowship allows us to attend the conference and showcase our work to other researchers and to policy-makers in the transportation sector," said Gray, also a master's student in civil engineering.
Since 1983, the Dwight David Eisenhower Transportation Fellowship Program has awarded over $50 million to fellows that have pushed for innovative change in multimodal areas from highway infrastructure to aviation to maritime, making the industry more effective and efficient.
Posted In: Engineering | Research