Traffic as Viral Outbreak Predictor: Eagle Researchers Set Sights on New Metric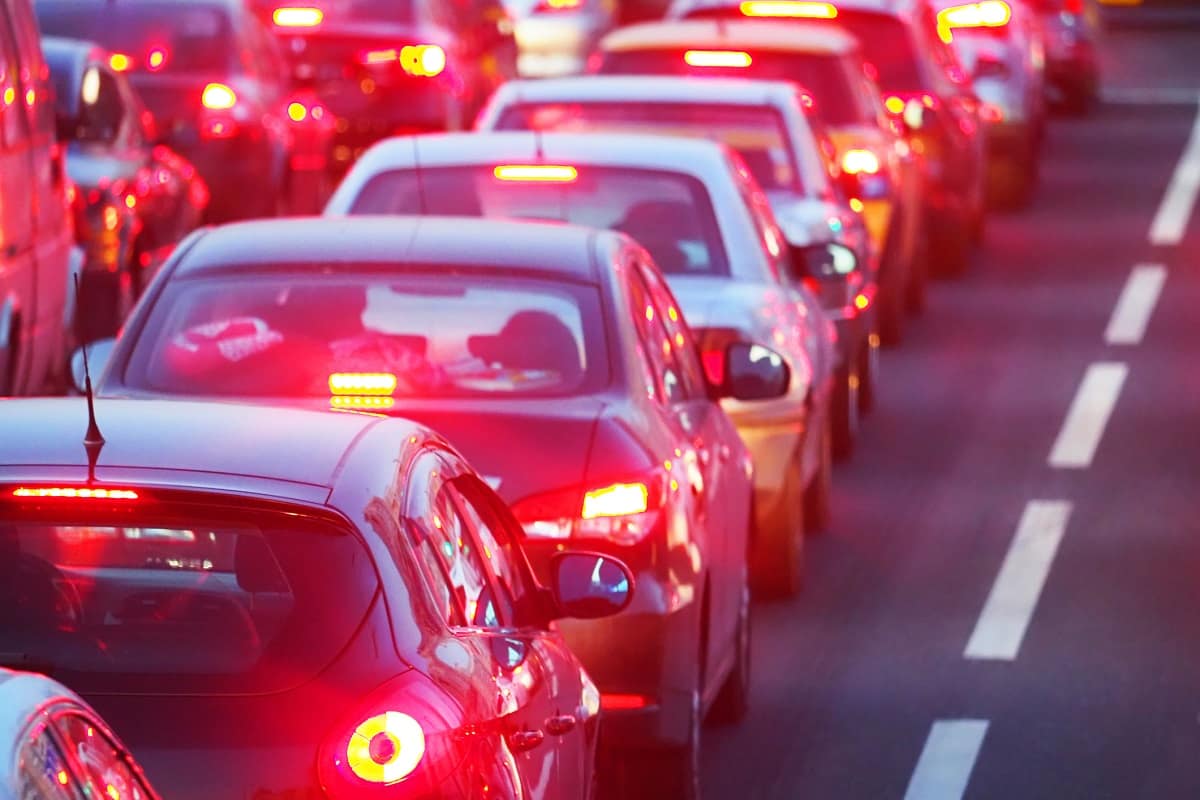 Embry-Riddle researchers are taking a novel approach to predicting outbreaks of the Covid-19 virus: developing models of traffic volume compared to viral activity in different regions of the country.
"It would appear that increases in highway traffic might be a leading indicator of where and when outbreaks of Covid-19 are likely to occur," said Scott Parr, assistant professor of Civil Engineering and a principal investigator on the project, along with Dahai Liu, professor in the School of Graduate Studies, and Sirish Namilae, associate professor of Aerospace Engineering. "This research will investigate and model the relationship between roadway traffic and viral outbreaks … and assist in the planning of recovery efforts."
The research is being conducted through the Center for Advanced Transportation Mobility (CATM), a consortium of three universities including Embry-Riddle that was established with funds from the Fixing America's Surface Transportation Act, or FAST Act, signed in 2016 by President Barack Obama. The center was founded to support research, education, workforce development and technology transfer designed to identify and disseminate solutions to transportation challenges.
In the years since the center was established, Embry-Riddle projects have received about $1.4 million in research funding, according to Liu, who is also the aviation research coordinator for CATM.
CATM projects have involved Embry-Riddle faculty and students from the many departments in the College of Aviation and the College of Engineering. According to Liu, a main function of the center is to get students involved in research efforts, especially master's degree and Ph.D. students, but also undergraduates and even high school-level students. Additional funding this year was earned by Engineering students to research techniques to make emergency evacuations safer, faster and more efficient.
"The idea is to use research as a platform for better education," Liu said, adding that research opportunities better prepare upper-level students to work in their fields. Each of the CATM projects, Liu said, generally results in participation in two or three conferences or journal articles.
CATM is located at North Carolina Agricultural and Technical State University, one of the other participating universities. The third institution is Virginia Polytechnic Institute and State University.
Embry-Riddle faculty and students — including Yongxin Liu, Kai Zhang and Yushan Jiang — are involved in several ongoing studies at CATM, including some that are related to the pandemic.
A project by Namilae seeks to analyze the role of air travel in the transmission of Covid-19. Jane (Jingyu) Pan, visiting assistant professor in the School of Graduate Studies, is exploring the mask-wearing behaviors of airline passengers. Houbing Song, assistant professor of electrical engineering and computer science, Shuteng Niu, a Ph.D. student, have developed a fast and accurate machine learning algorithm for Covid-19 diagnosis based on computed tomography (CT) images of the lungs.
Posted In: Engineering | Research