To Honor the Legacy of Jay and Leila Adams and Serve Student-Athletes, Embry-Riddle Aeronautical University Raises $1.2 Million to Date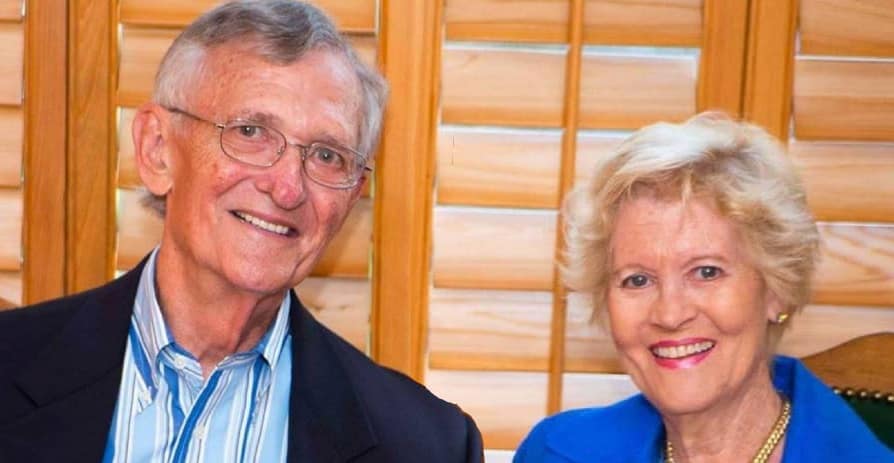 In support of student-athlete basketball players, Embry-Riddle Aeronautical University's Board of Trustees and others have honored the towering legacy of the late Jay and Leila Adams by raising $1.2 million so far.
Propelled by three lead gifts from civic leaders Cici and Hyatt Brown, Mori and Forough Hosseini, and Glenn and Connie Ritchey, with others — including 100 percent of Embry-Riddle's Board of Trustees — the initiative will take the Jay and Leila Adams Family Athletic Endowed Scholarship to the next level. Specifically, it will support improved facilities and scholarships for student-athletes. A locker room and a fan seating zone inside the ICI Center at Embry-Riddle, to be unveiled during this year's basketball season, will be named in honor of Jay and Leila Adams.
Embry-Riddle's Board of Trustees Chairman Mori Hosseini noted that Jay Adams served on the university's Board for 41 years. "Jay and Leila Adams were tireless boosters for Embry-Riddle and role models for our community," said Hosseini, chairman and CEO of ICI Homes. "They never stopped giving, and now, we want to ensure that their good deeds continue to benefit students long into the future."
Hyatt Brown said that "Jay and Leila Adams had always set the pace as volunteers, philanthropists and community leaders, and we continue to learn from them by following their good example." Recently, Hyatt and Cici Brown did just that by donating $25 million, matched by Governor Ron DeSantis and the State of Florida, to launch the Cici and Hyatt Brown Center for Aerospace Technology at Embry-Riddle.
Embry-Riddle Trustee Glenn Ritchey recalled that Jay Adams served as a catalyst for a number of major capital campaigns at Embry-Riddle, leading to the construction of the ICI Center and other facilities. A student residence hall was named in his honor, and he was inducted into the Embry-Riddle Athletics Hall of Fame in 2015. "He was a gifted communicator, a seemingly inexhaustible fundraiser and a true servant-leader," said Ritchey, CEO of Jon Hall Chevrolet and former Daytona Beach mayor. "He took business goals seriously, but not himself, and that humble approach touched everyone who knew him."
Embry-Riddle President P. Barry Butler, Ph.D., said, "Jay and Leila Adams were passionate about Embry-Riddle's basketball teams and the university's Student-Person-Player approach toward shaping well-rounded future leaders. We are deeply grateful to Jay and Leila, and to Embry-Riddle's Board of Trustees, for their tremendous generosity and leadership in this and all matters."
Butler added, "We are thrilled by the lead gifts of top university supporters, and we know that, as it continues, this fundraising effort will have ongoing benefits for students as we continue to grow the Jay and Leila Adams Family Athletic Endowed Scholarship."
Embry-Riddle Head Basketball Coach Steve Ridder said of Jay and Leila Adams that "no one has been more impactful to the overall growth and success of our athletic program over the last three decades than these two high-quality people." Ridder added that Embry-Riddle will honor their significant contributions and their friendship by providing students with state-of-the-art locker rooms, improved scholarship funding and program enhancements.
"This ongoing fundraising initiative will allow Embry-Riddle to improve both the competitive recruitment of student-athletes and the overall student-athlete experience while honoring the legacy of Jay and Leila Adams," Ridder said.
Those interested in honoring Jay and Leila Adams by making a philanthropic gift in their honor can do so at our secure online portal. Or, contact Dr. Matt Wilson at 386-226-7205 or matthew.wilson8@erau.edu.
Posted In: Institutional News